Real Estate Website Design
We help Real Estate companies with their website development and maintenance. Our services include Real Estate web design, development, Property search and CRM integration.
What Makes a Good Real Estate Website?
A website is much more than something that simply looks good. It needs to operate quickly and effectively. It needs to be a representation of your brand. It needs to be easy for your customers to use. It needs to be exciting without being overwhelming. It also needs to be visible on Google too. This is not an easy recipe to master, especially as every business is different. This is why it is so important to use an expert company that knows exactly what it is going to take to get your business to the top. This is what you have with Elicus.
There are also a number of different features that are very much unique to those operating in the real estate industry specifically. This includes property listings. You need to make sure this feature looks good and works effectively. You may also want to incorporate an online booking portal for viewings and appointments. These are just a couple of examples regarding the important features of your website. You may also want to add a blog too so you can establish yourself as an industry expert and optimize your website more effectively. Our team of experts can assess your business and target audience, making recommendations on the best sort of website for your needs.
We are professional real estate website developers who will not merely build your website and leave it to you. Instead, we will continue to monitor and test your website so that we can find where improvements need to be made so that you can achieve more in terms of your online presence. After all, if you do not know how you are performing, how are you supposed to know if our work is effective?
If you are ready to take your business to the next level and you would like to find out more about what we can do for you, please do not hesitate to get in touch with us today. You can reach us via our telephone line or send an email and we will get back to you as quickly as possible. We look forward to hearing from you and helping you to reach your full online potential.
If you are looking for a company to provide you with
real estate portal development services
, wholesale real estate websites, or wholesale real estate investor websites, then you have come to the right place. Nowadays, there are many different companies to choose from when you are looking for a business to help you make moves online and build greater brand visibility. While the choice is a good thing, this also means there are a lot of companies that do not have the required experience, especially in your particular sector. However, this is not something you need to worry about when you choose us. If you operate in the real estate industry, we are the company that you need for expert real estate website development. We understand this sector like the back of our hand, so we have an in-depth understanding of the audience you are trying to target and the best way to go about it.
Elicus Technologies has a proven track record of developing and managing Real Estate websites for realtors and investors. If your business deals in the following, feel free to get in touch with us today.
Selling Houses
User friendly interface design for house sellers to make them easier for them to make an inquiry for selling their house.
Buying Houses
Manual and IDX based listing for properties so that interested buyers can easily find what they're looking for.
Rentals and Management
Simple and easy to access/manage rental management service page and functionality.
CRM Setup
Capture leads for selling and buying house and send them to a CRM. We provide API connectivity to all major CRMs from website.
Lead Generation
Capture leads  with interactive forms using Google map API and address search feature for more accurate address location.
Real Estate Web Support
Support for existing real estate website including speed improvement, update, design change and more.
We're a team of professionals with relevant experience and have more than 1 decade of experience in this field.
Our Latest Real Estate Work
Here are some of our recently developed websites for real estates companies.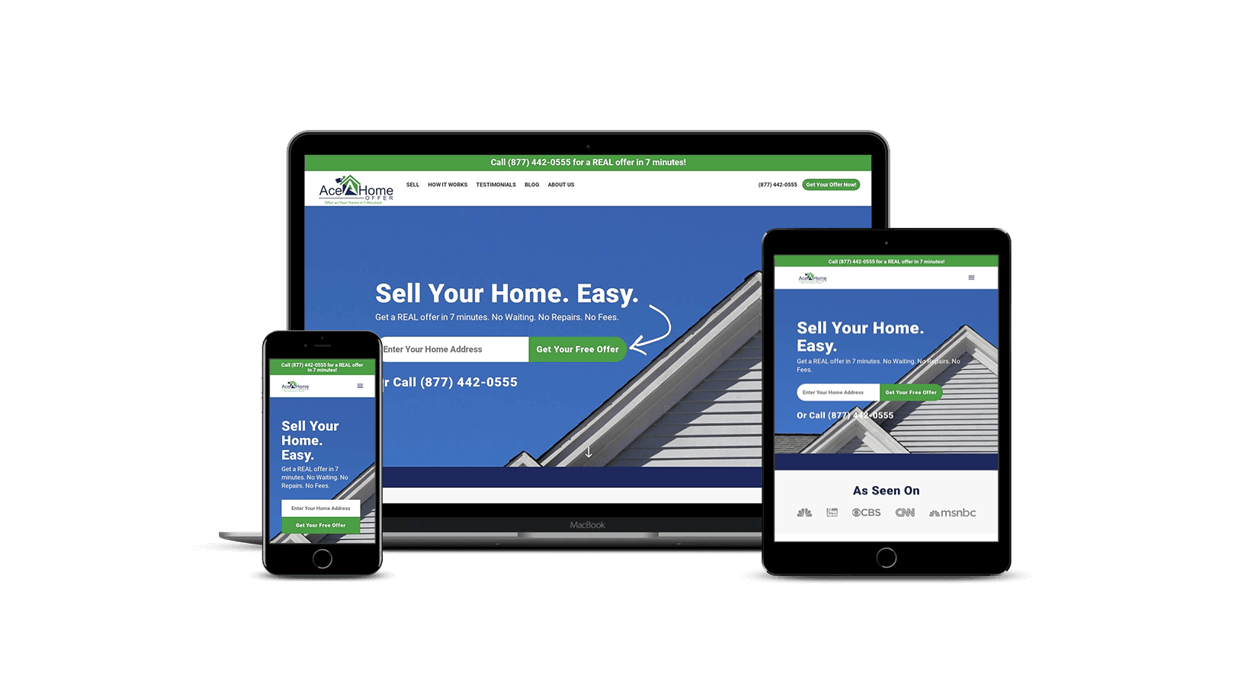 A nicely designed website with proper lead generation elements. Ace Home Offer is a US based company providing home selling offers in 7 minutes.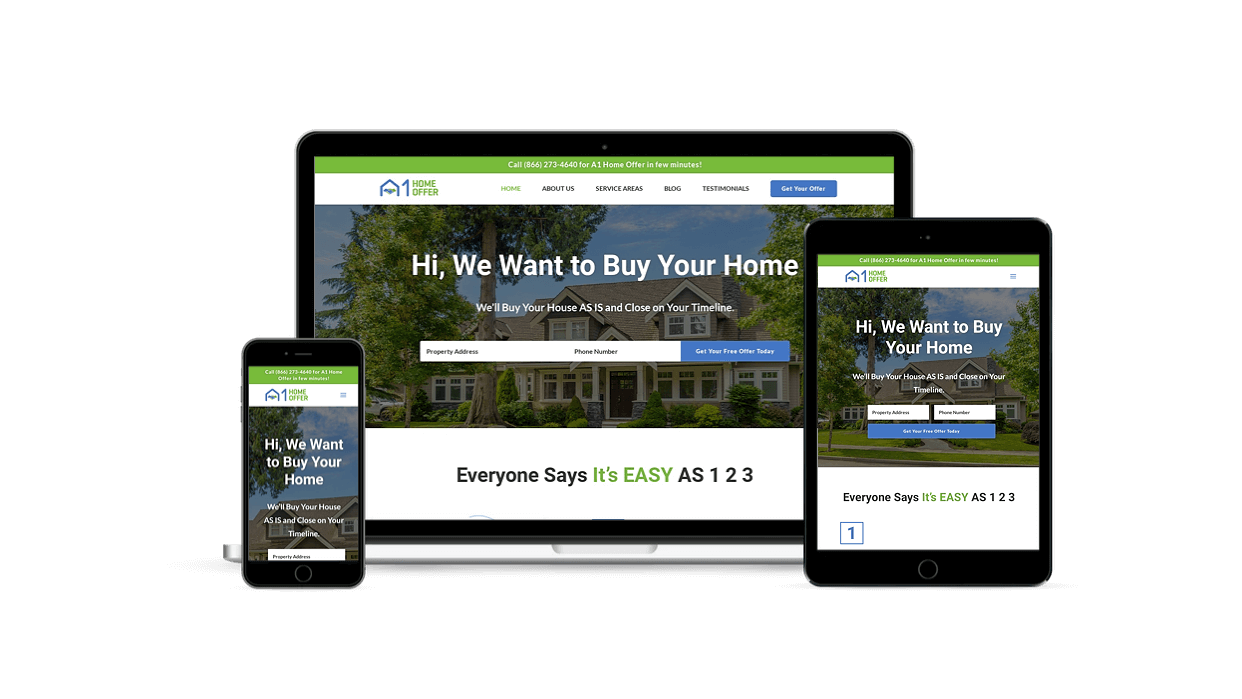 A1 Home Offer is a home buyer specialist company that provides owners with the best offer to sell their houses.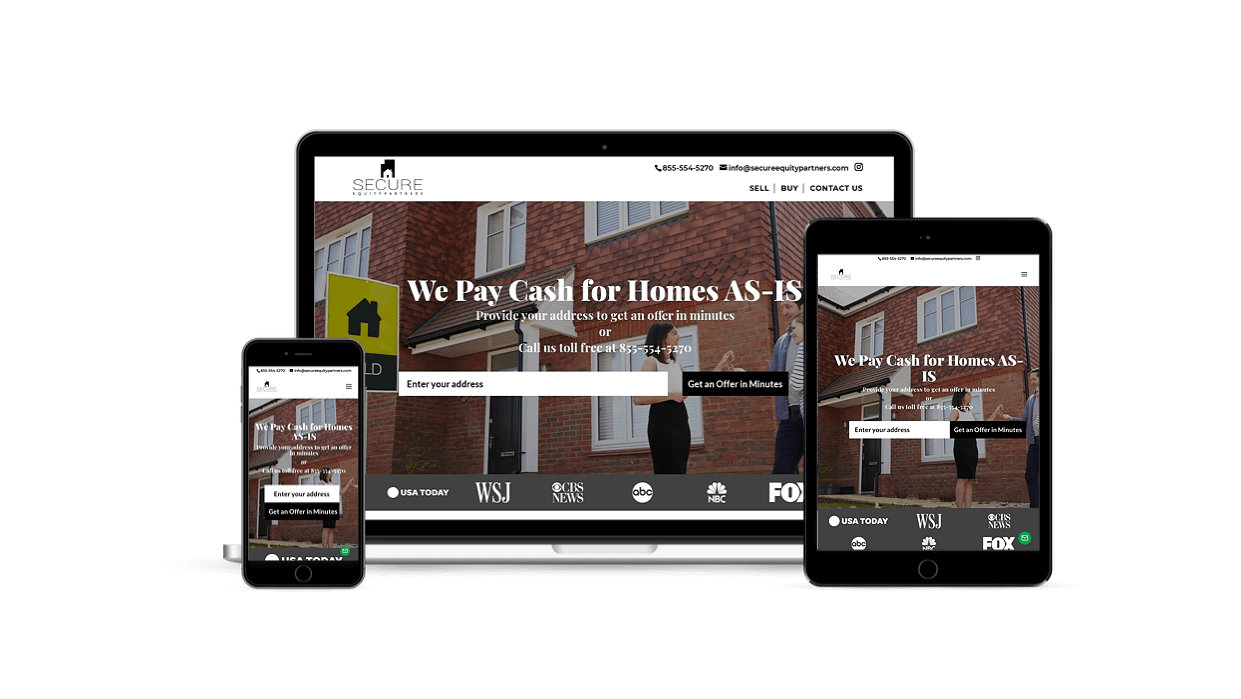 A clean and conversion-optimized website for a real estate company website.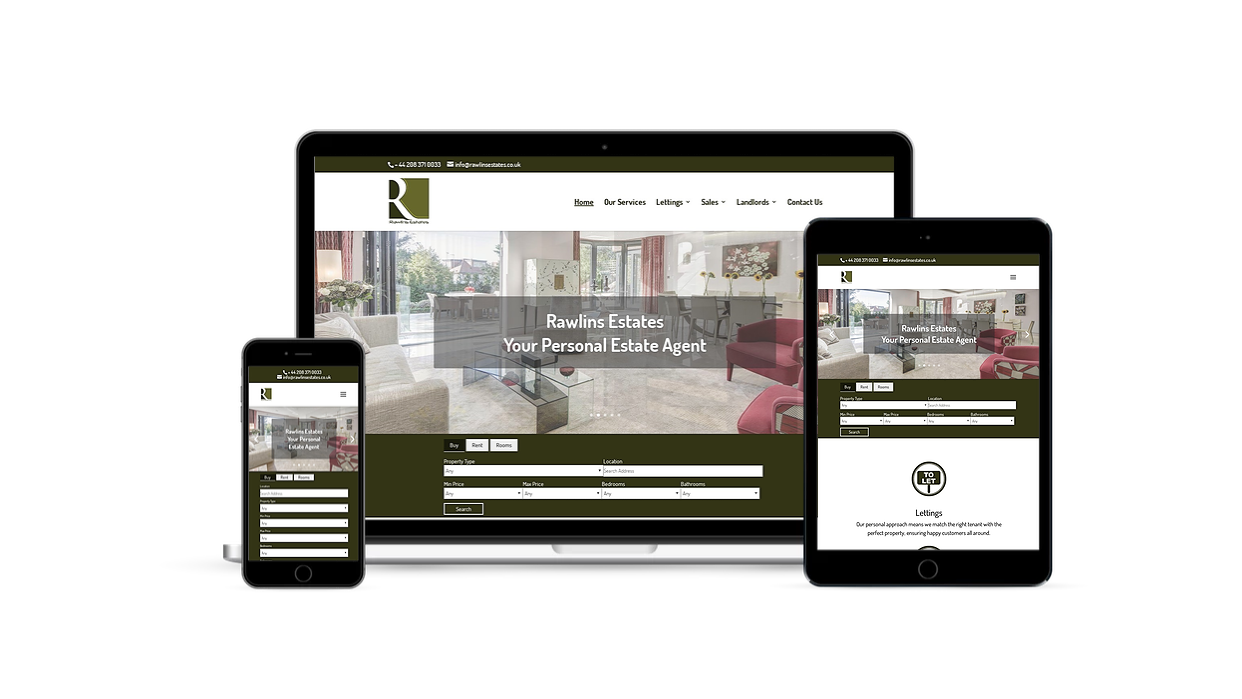 Rawlines Estates is based in UK and deals in property lettings, sales and management.
Ready to Get Started with Your Real Estate Website?
Are you ready to get started with your awesome project? Get in touch with us today for a comprehensive and all-in-one solution for all your real estate website design, development, support, and maintenance needs.