A complete Divi child theme for orthodontists and dental clinic website.
About the Divi Dental Child Theme
Divi Dental is a complete child theme with nearly all the required pages for creating a dental clinic website. If you are looking for a Divi child theme for orthodontist website, give Divi dental a try. There are nearly all the page layouts available in the package which are typically required by most of the dental clinic website including home, information about dental clinic and doctors, list of available treatment options. This child theme also has pages layouts for patient center including faq, first visit forms and more.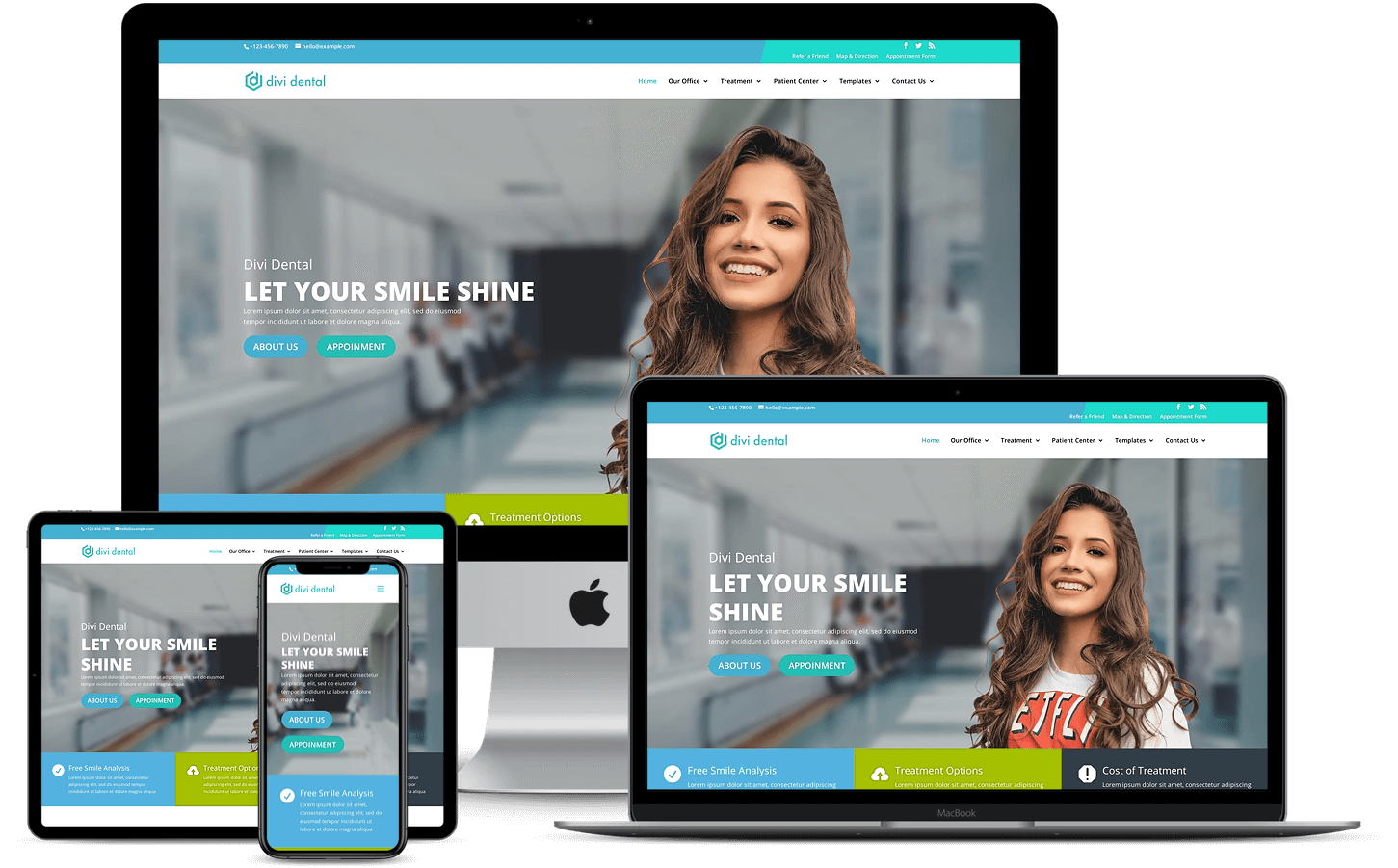 How You Can Use Divi Dental Child Theme to Create a Beautiful Dental Clinic Website in No Time?
Divi Dental child theme uses Divi theme as it's parent theme and the powerful Divi library import and export feature which will let you import all the pages on the website in no time. All you need to do is to import the content and your dental clinic website is ready to go live.
Our office page layouts
A typical dental clinic website contains a page about informaiton related the clinic, the doctors, staff and galleries. Divi dental has all these available. It also has other page layouts.
Treatment options page layouts
The option to list the available service option at a dental clinic is important. Divi dental child theme has pre-build pages which are there to use as treatment option pages.
Patient center page layouts
A patient need to be informed and well educated before going to a dental clinic. Divi dental has the required pages and information related to new patients.
Divi Dental homepage layout

Our Office Page Layout

Teeth Alignment Page Layout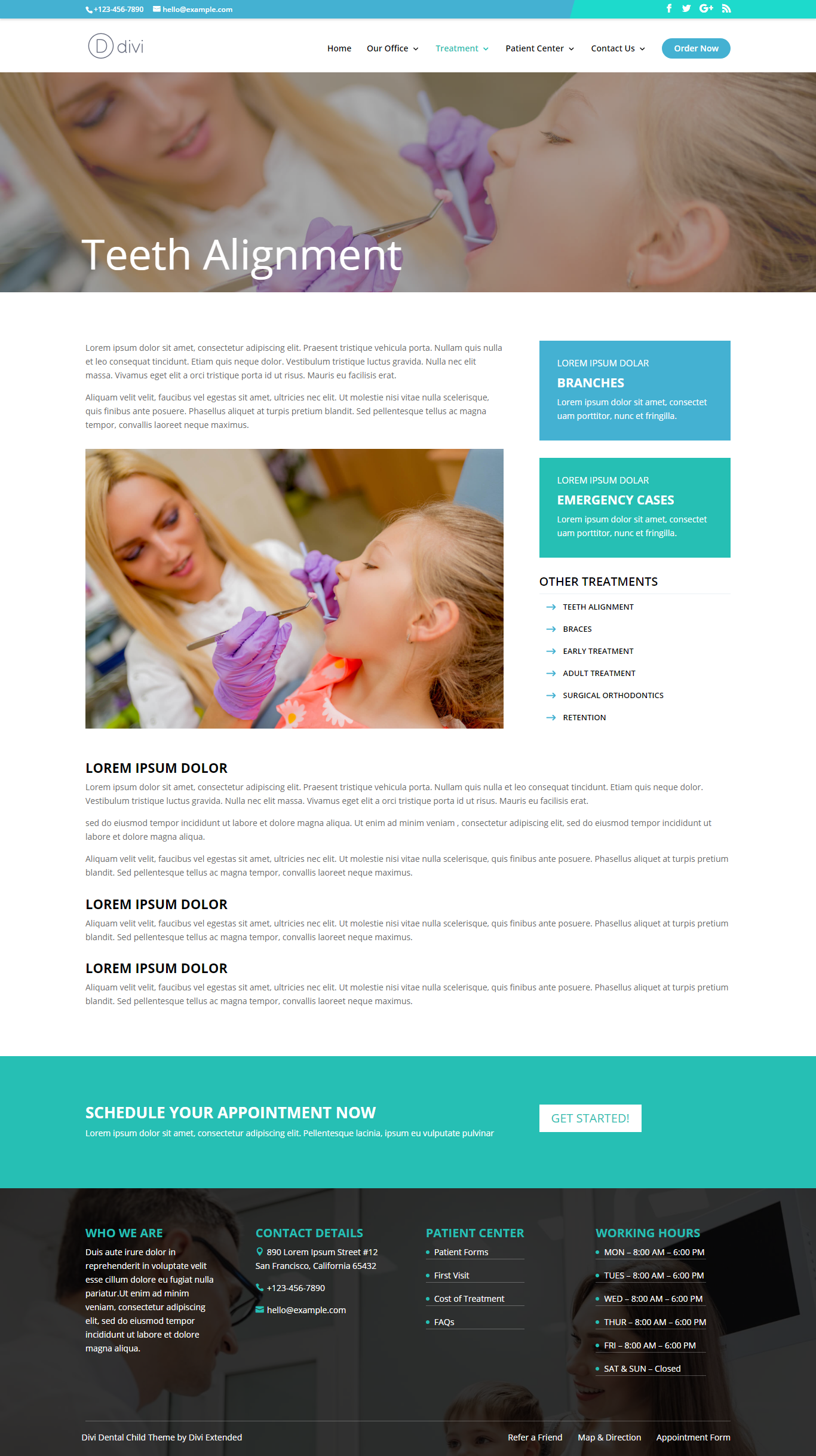 If you are looking to create a custom website for your Dental clinic and want a completely unique design, get in touch with us for a free quote.