Real Estate Portal Development Services
In today's time, every industry is adopting the digital solution for broader audience reach. And so does the real estate industry. Therefore, there's no doubt whether having a real estate portal would be of great benefit or not. Because it is an option for extra profit. People, before moving out of their houses to see any property, first check on their mobile phone or computer, that where they can get a suitable house or a land. And if you own a real estate portal, then there's a possibility that people would see your page in the search result. Thus, helping you to attract more clients and better business growth.
Now, if you're wondering what kind of website design is more suitable for your business, then don't, because we are experienced real estate website developers who have developed multiple real estate websites based on the WordPress. And we know what's right for your business and what is not. From developing a real estate website on your idea or providing you a solution based on our experience in the minimum time possible— we can do both.
Below are some of our real estate website design services provided to the clients in the past couple of years.
Our Real Estate Portfolio Showcase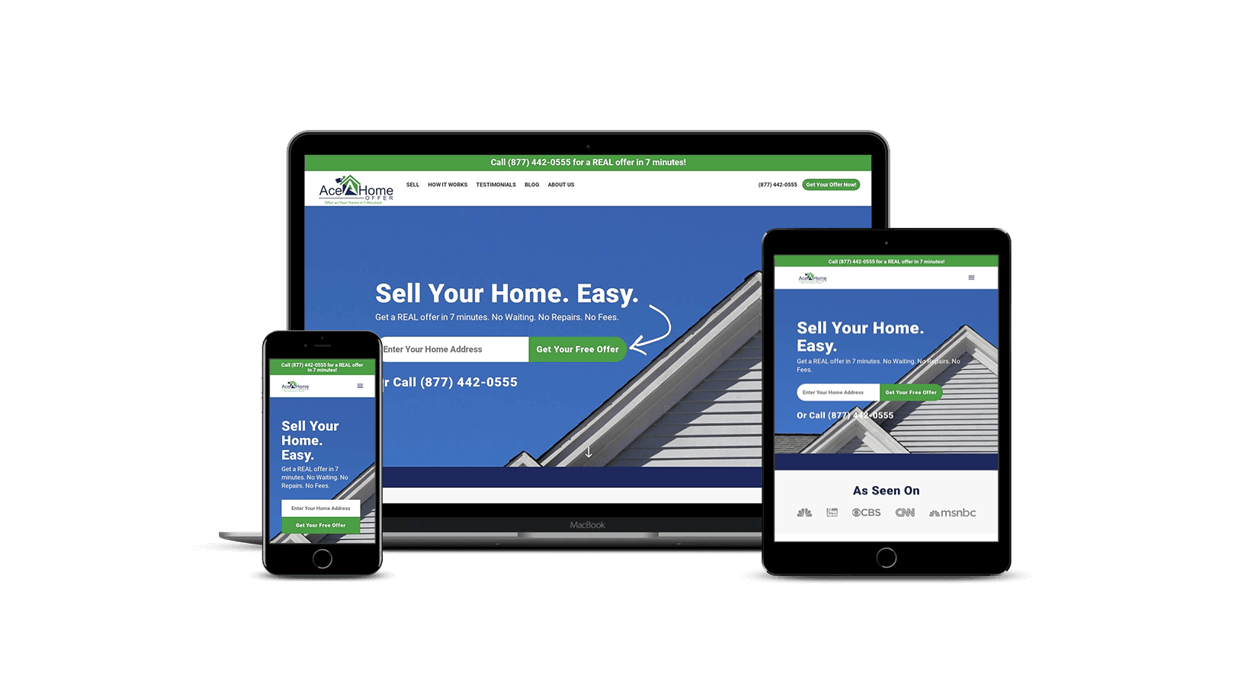 A nicely designed website with proper lead generation elements. Ace Home Offer is a US based company providing home selling offers in 7 minutes.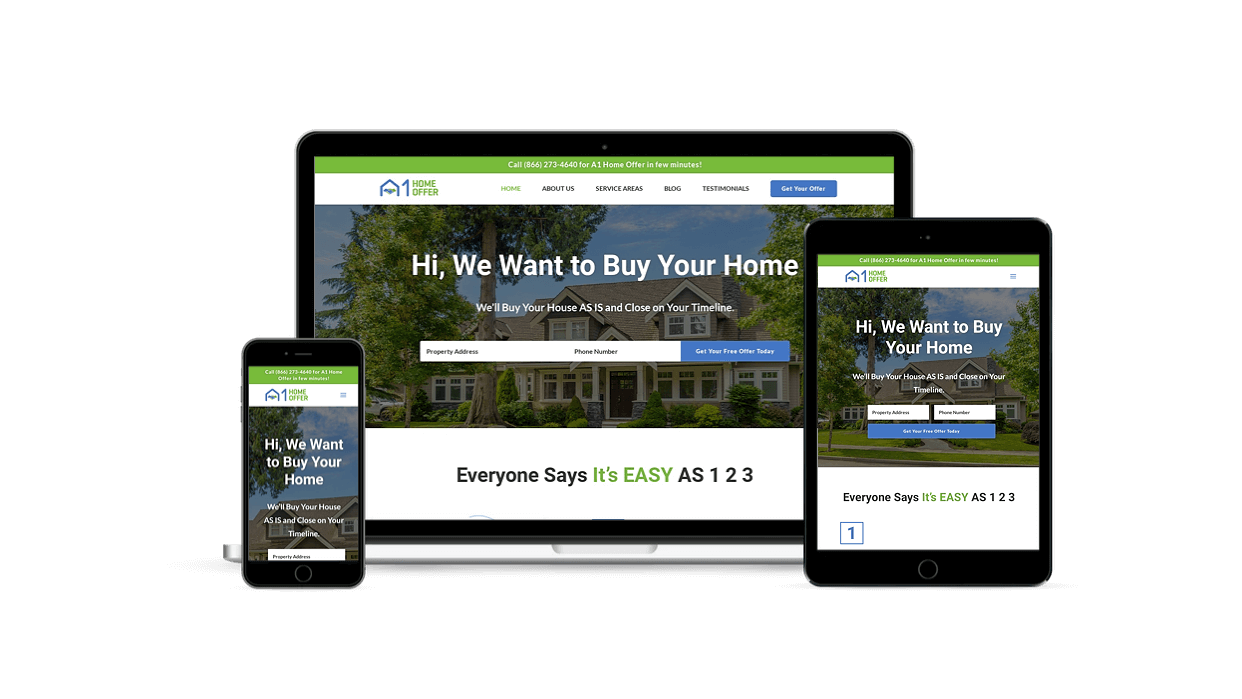 A1 Home Offer is a home buyer specialist company that provides owners with the best offer to sell their houses.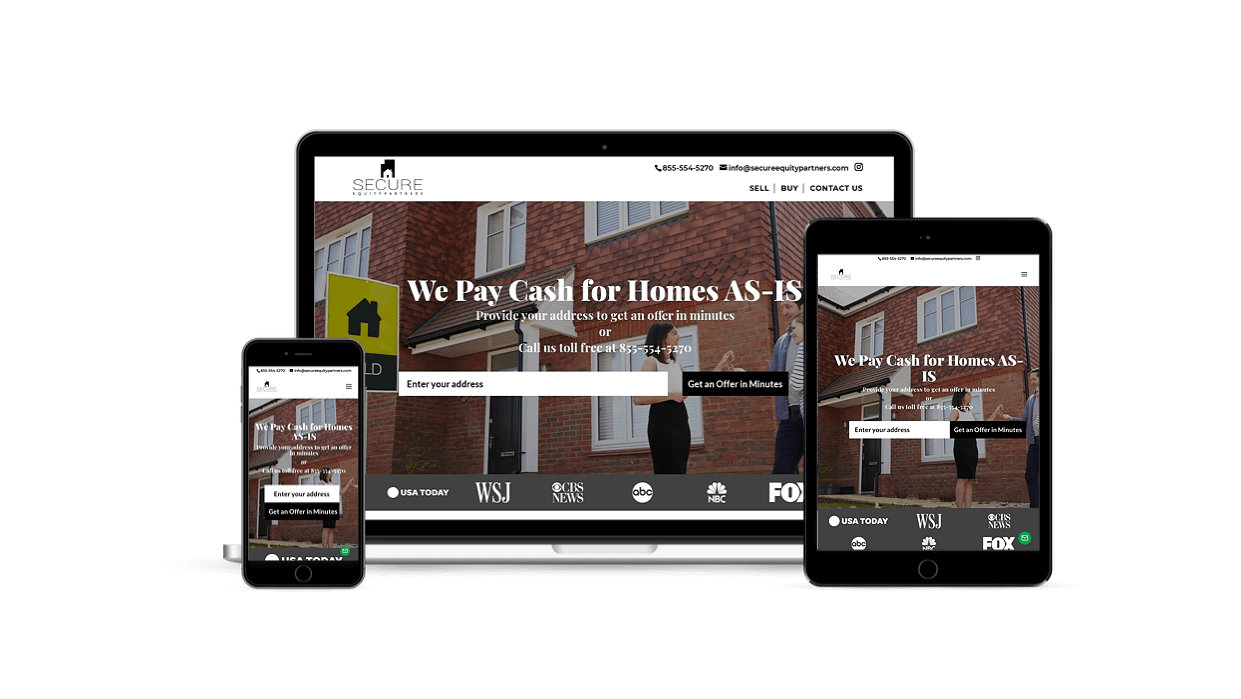 A clean and conversion-optimized website for a real estate company website.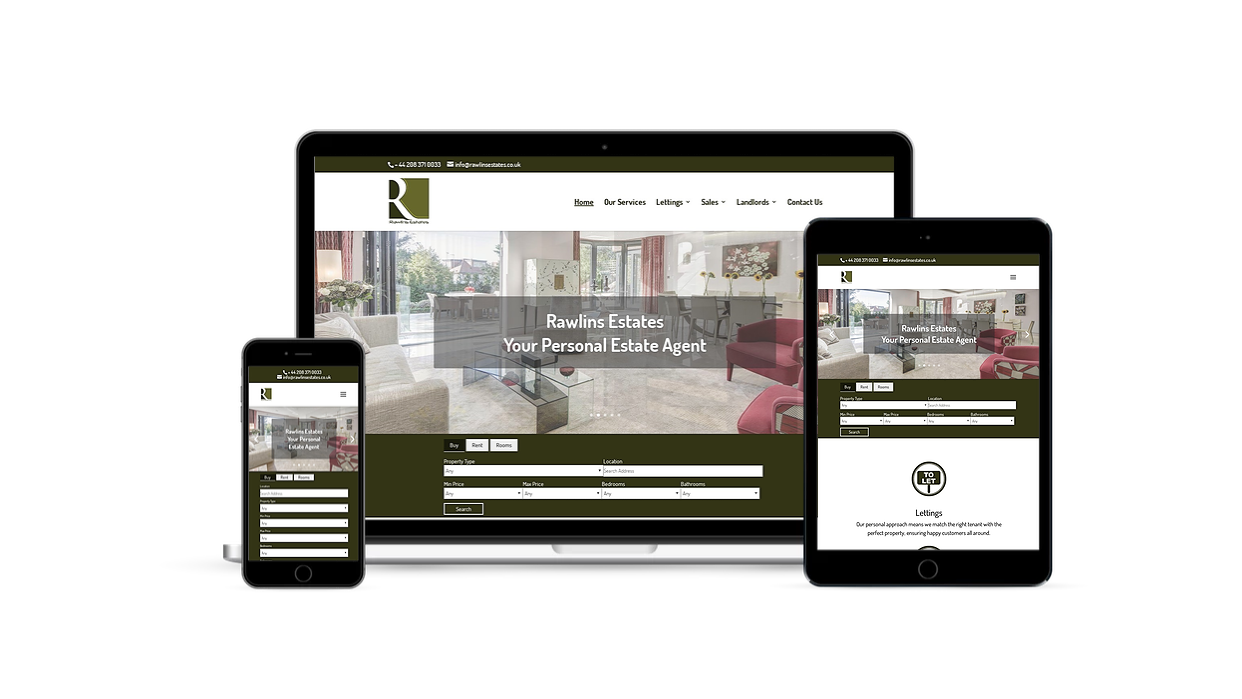 Rawlines Estates is based in UK and deals in property lettings, sales and management.
Time, Cost, and Design are the main three factors when starting a web development project. And it's crucial for both parties. For developers, it's essential to know what kind of design they're working on, how much time they should take, and what they'll get in the return. From a client perspective, it is vital for them to know how much their project is going to cost, what kind of design developer has agreed on, and the duration of completing the project.
Design
Simple, modern, or something out of the box, as a real estate website developer, with an experience of a decade, we're ready to design everything you want. Our professional web developers have top-notch skill and knowledge that you'll always get what you expected us to deliver in the first place.
Cost
As the time for designing a real estate website is dependent on design, the value of the project is dependent on both the time and design. So, it's not easy to finalize how much the project would cost you. Therefore, it's best that you contact us, tell us your design idea, in what time you need, and we'll come up with a project initiation plan that would be suitable for both the parties — you and us.
Time
Whether it's web development or any other work-related to industry other than web designing, time is crucial. Therefore, as a development company, we try our best and ensure to complete the real estate portal development at a minimum time possible. Whether it's days, weeks, or months, we keep project deadlines as our priority to complete the work and deliver the best possible site to the client. However, the time to complete a project is also dependent on the design aspect. In our best-case scenario, we've developed some sites that finished in 1 day, and some in months. So, whatever your requirements are, we're ready to discuss it.
As a web development company, we follow standard procedures for real estate portal development. Such as Planning, where we work hand in hand with you to formulate a structured plan for your project by paying attention to every single detail. Then, we start prototyping the project, so you can get an idea of what we're going to do. Once the prototyping completes, we start the visual designing, and then the production of the design. When everything's done, we deliver the best project to you.
We're a qualified real estate web development company with professionals ranging experience from 2 to 10 years. And following are, our proficient areas in web development,
HTML/CSS
JavaScript
WordPress
SEO
Responsive UX/UI design
Web Server Management
Photoshop, Illustrator or other visual design tools
Time management
Project Management
Customer Service
Request a Quote and Let's Build Your next Real Estate Portal Together
By looking at our portfolio and experience in the website development field, you've already got the idea of how qualified we are to take your next real estate portal development project. If you start working with us, then we assure you that your project is in good hands. So, don't wait any longer and contact us today to discuss your idea. And upon that, we can provide you an estimate of what it would take to achieve that.