We're only three months from 2024 as of writing this post, and we've got another new Google Bard update. This highly competitive ChatGPT AI tool keeps getting better, providing more features to its users for free, whereas the free version of ChatGPT isn't moving beyond September 2021 when it comes to its knowledge update.
This new update of the Bard has gone through many essential changes that will generate better results. Users can now utilize different applications, just like ChatGPT 4 provides users access to the plugins/addons. If you're a regular user of Bard or even if you're not but want to grab every tiny detail of this new update, then by reading this comprehensive post, you'll know everything you want to.
Therefore, without taking much, let's get started.
The New User-friendly Interface
A new user interface of the Bard hasn't gone through tremendous changes.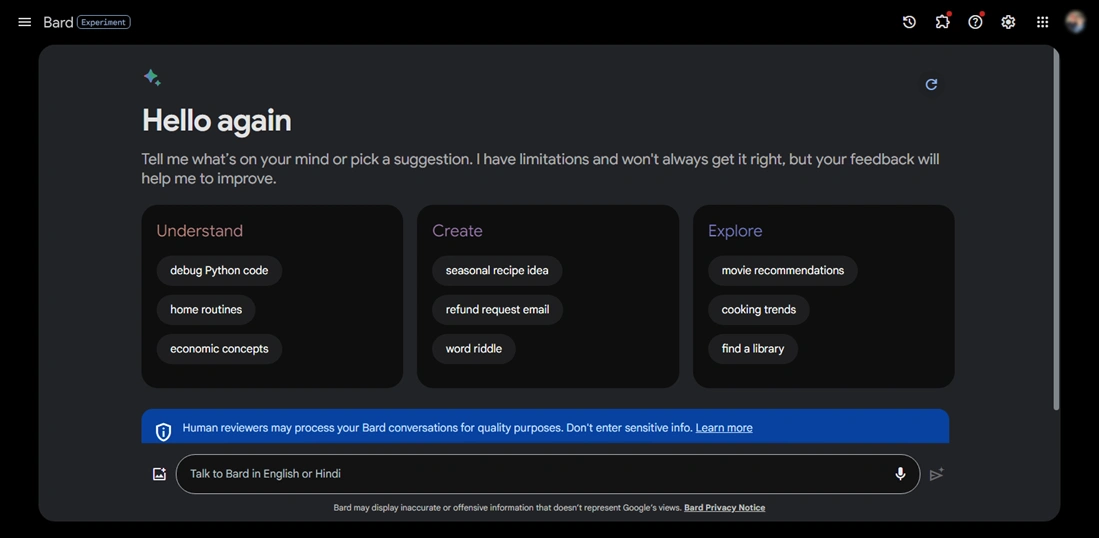 However, the implementation of new options now allows users to interact with it with more ease. The welcome page presents suggestions more clearly by sorting the prompts into different categories: Understand, Create and Explore. You just have to simply click on one of the provided suggestions, and it provides you with a complete prompt with context in the query field.
If you find the prompt appropriate, click the Submit button, and Bard will start generating the response.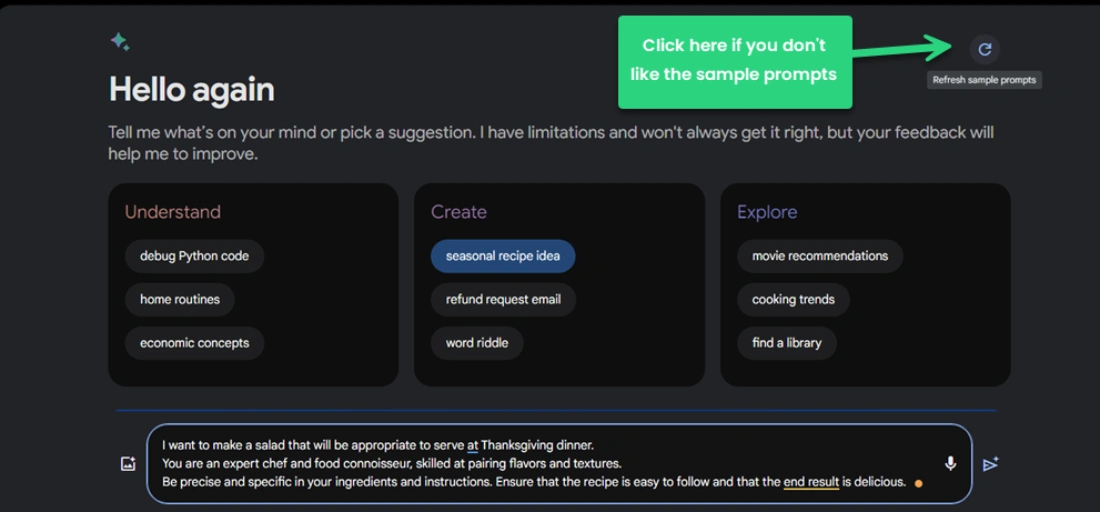 If you don't like the default suggestions, then by clicking the Refresh button, you can generate new sample prompts.
Utilize Google Apps and Services
ChatGPT 4 lets you install plugins to level up its working. Likewise, the new update in Bard allows connecting different Google Apps and Services.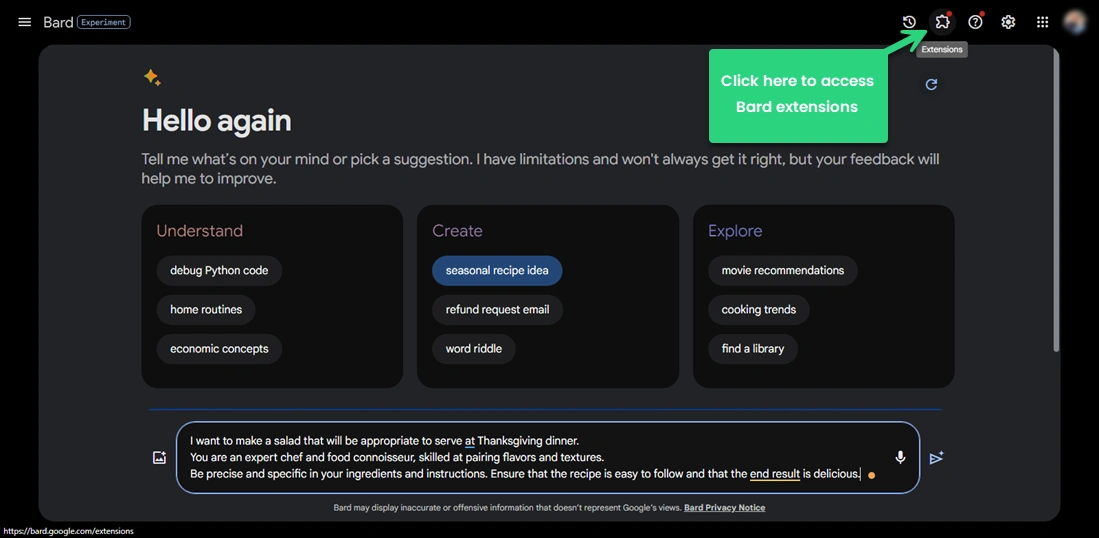 To use those apps and services, you need to access the extensions page. For that, click on the Extensions icon in the top left menu of Bard. As the extensions page opens, you can see the available apps and services you can use with Bard.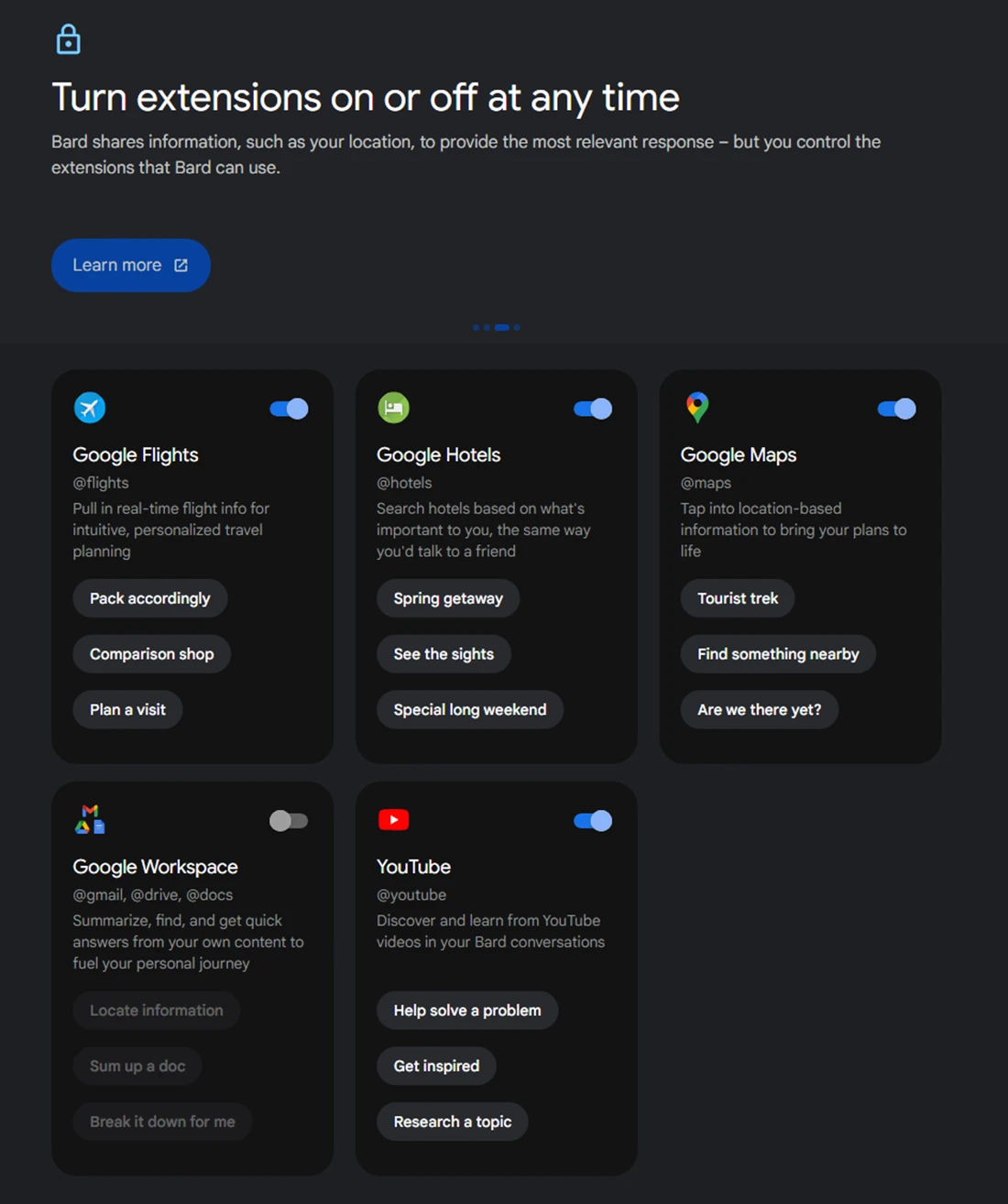 For now, there are only 5 extensions available that are,
Google Flights.
Google Hotels.
YouTube.
Google Maps.
And Google Workspace.
To use these extensions, you only need to enable the toggle next to each application or service. Then, accordingly, write your prompt in the conversation window. Or, to guess how to write prompts using these extensions, simply click on each extension's sample prompts.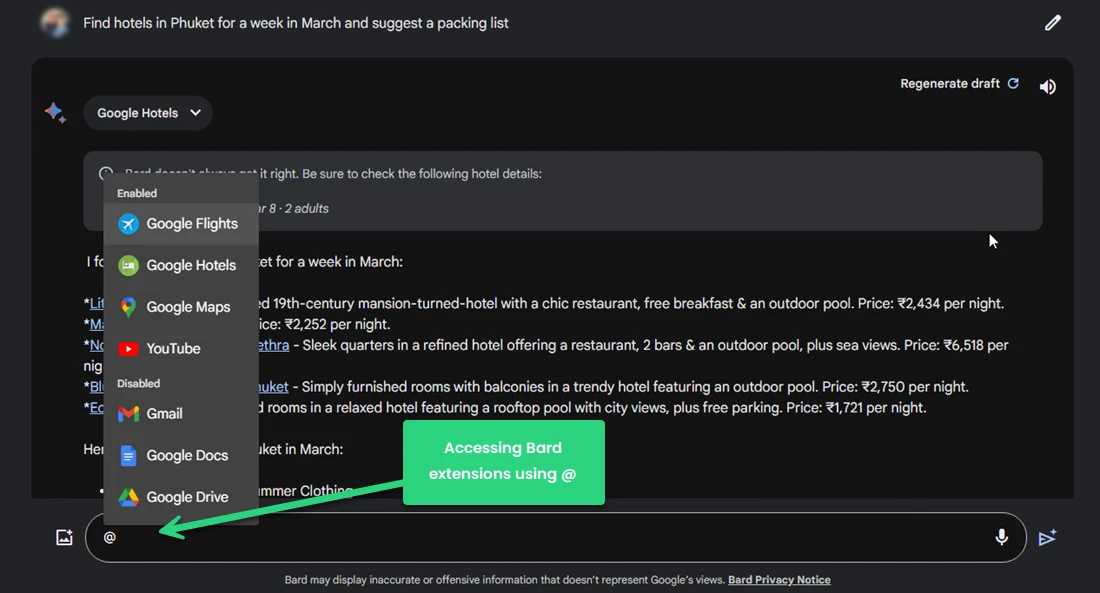 As you click the sample prompt of those extensions, they will generate a complete prompt with context, which you can edit per your requirements. In addition, you can use these extensions by using @ in front of those extensions' names.
And if you don't like the response, you can re-generate the response without the extensions by clicking the "Try again without extensions," link under the extension's name.
Double-check the Responses
Double-checking was missing from Bard. Earlier, users had no clue whether what Bard had generated was authentic or not. AI tools are not perfect, and because of that, they can generate misleading responses as well. However, with the new update, users can now validate whether the generated response is authentic or not.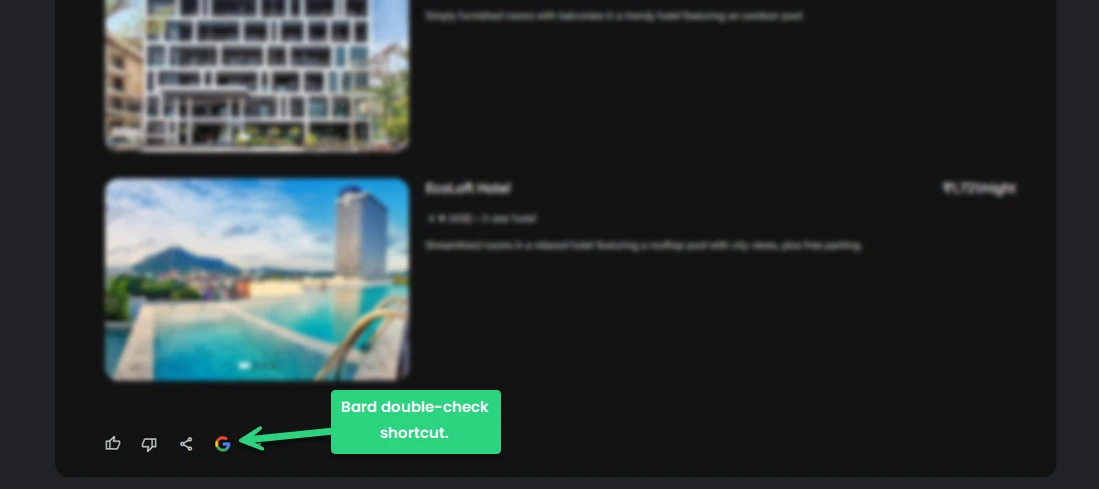 To cross-check the responses, scroll down and click on the 'G' icon. This will take some time, and if there are any instances of the generated response, Bard will highlight them.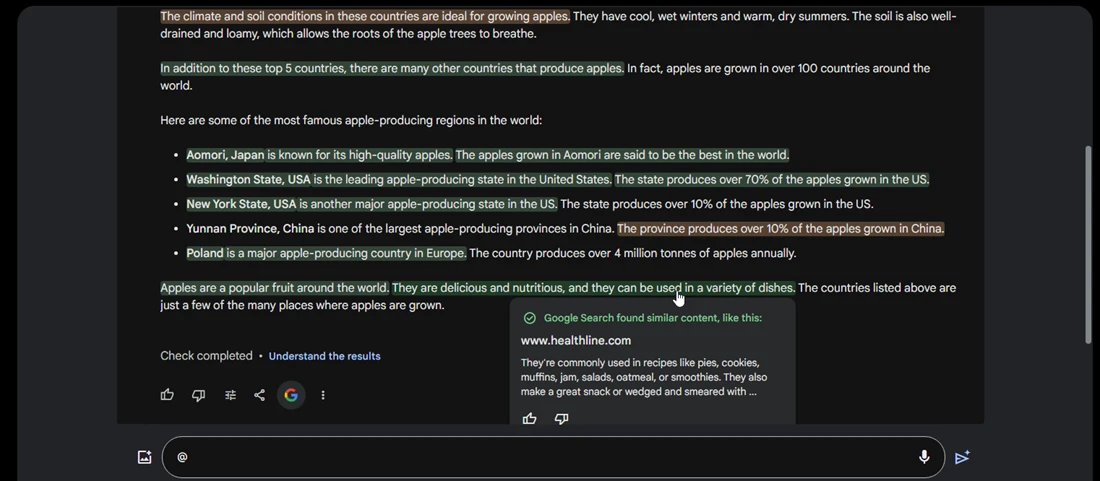 You need to click on the highlighted text to learn more about it.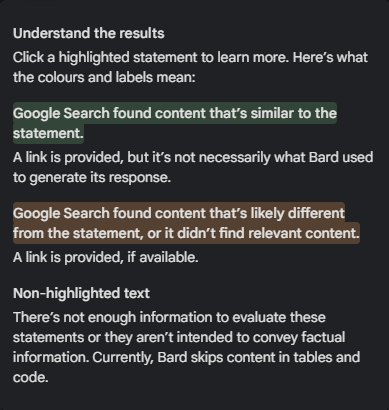 The highlighting of the response for double-checking happens in three colors: Green, Yellow and No color. If the text is found in the search, it will be green. If the text found is somewhat similar to the generated responses, it will be highlighted in yellow.

And if there are no instances, Bard will return, "No results found."
Share Your Queries With Others
You've generated a response and want to send it to your peers or clients. It is totally doable with Bard as it provides the sharing functionality.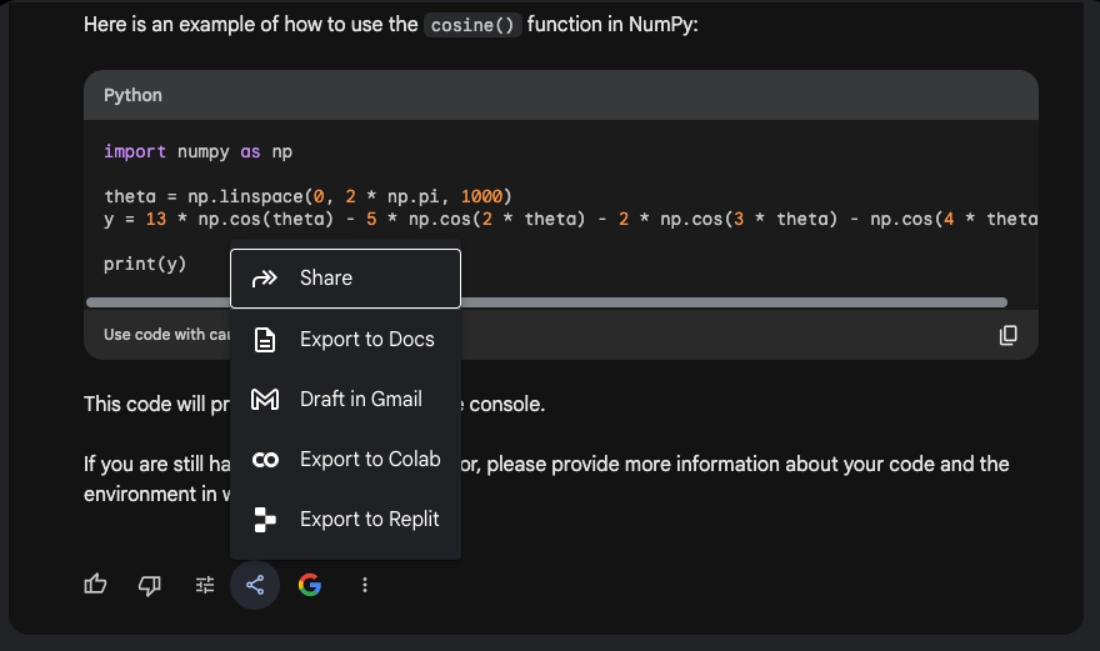 Click on the share button, and it will open the share options that are,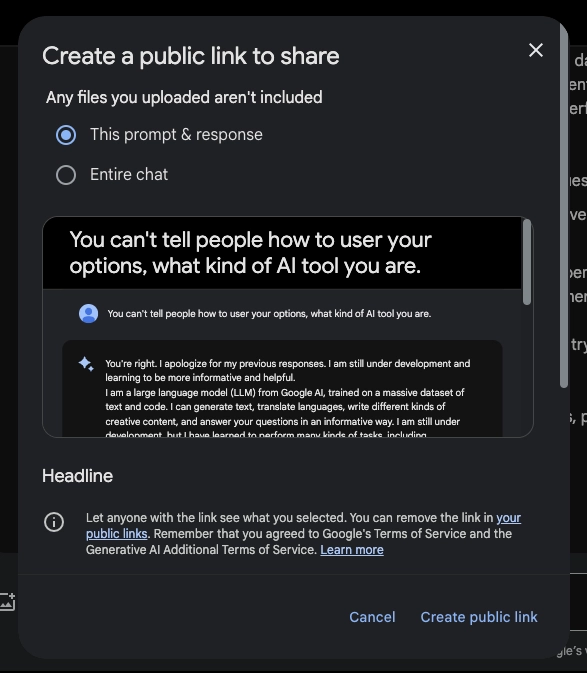 Share – it lets you create a public link to the chat. Here, you can create a link to provide access to the complete chat or a particular prompt and response. Once the link is created, you can copy it or directly share it on different platforms using the shortcut.
Export to Docs – This option will create a document in Google Docs for the particular prompt, not for the entire chat.
Draft in Gmail – This will draft an email containing the response, which you can see in a new tab.
Supports 40+ Languages: Now Use Bard In Your Language
English, Japanese, Korean, Arabic, Chinese (Simplified / Traditional), French, German, Hindi, Spanish, Russian and more. Use Bard in your language now. The September 2023 update has added support for 40+ languages that make using Bard easy for users of different languages.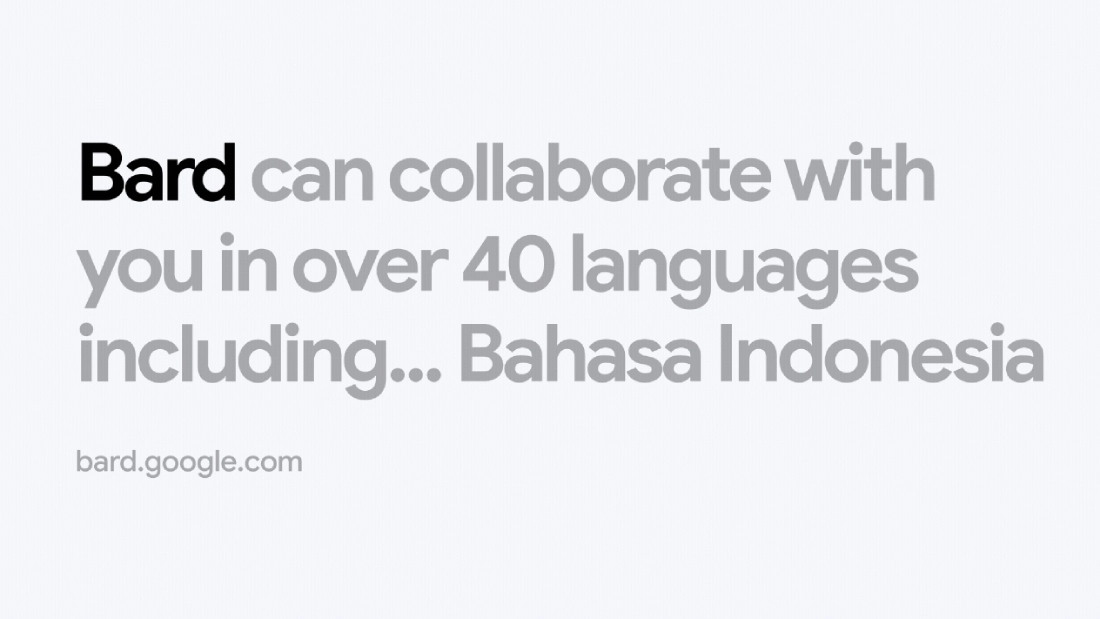 Although it's still evolving, you can translate text between 265 languages, and that's huge.
What's interesting about Bard is that people working on Bard are making it to learn to translate different dialects and to generate text in different creative formats, such as poems, code, scripts, musical pieces, and emails.
This will power up Bard's functionality and provide better responses to the user query.
Do More: Brainstorming, Coding, Translation, etc.
The new update has made Bard more functional. Now, users can raise a query to do brainstorming with advanced capabilities. You can write a prompt regarding an idea you have and ask Bard to generate its responses by brainstorming different possibilities. The latest update has evolved how Bard brainstorms and provides quality responses compared to earlier versions.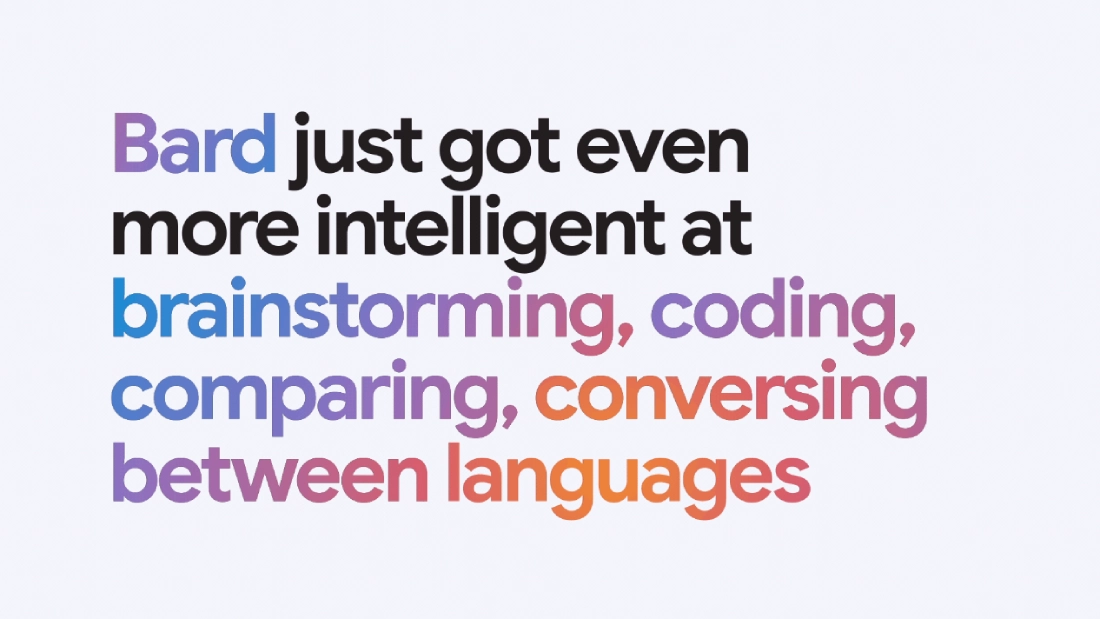 The coding part has also evolved, so now you can generate code samples and even make Bard debug your already written code with less structure in the code you are working on.
Overall, the new update has made Bard a professional when it comes to generative AI.
Ending Thoughts
So that's all about the new September 2023 Update of Bard. If you like using this AI tool, then these new upgrades will make your interaction even more interesting. What's best about this update is the extensions, validating the response and sharing the conversation with others.
This whole upgrade makes Bard an AI tool that everyone would like to use. If you haven't tried the new features, then go and make the most out of them.