When writing a blog post on a trending topic, it's crucial that we publish it first. And our blog post or a specific page get indexed first. But hitting the publish button alone won't help much. Because Google's site crawling takes time, which can put us behind our competitors.
However, we could remain ahead in terms of publishing and indexing the post first. If we use Google Search Console effectively.  All you need to do is just follow some simple steps.
Below are the steps that can help you to index your website page or blog post instantly.
1. First, navigate to Google Search Console dashboard. If there are more than 1 websites added to the Google Search Console account, then the select option is available on the left pane which can be used to switch between the domains.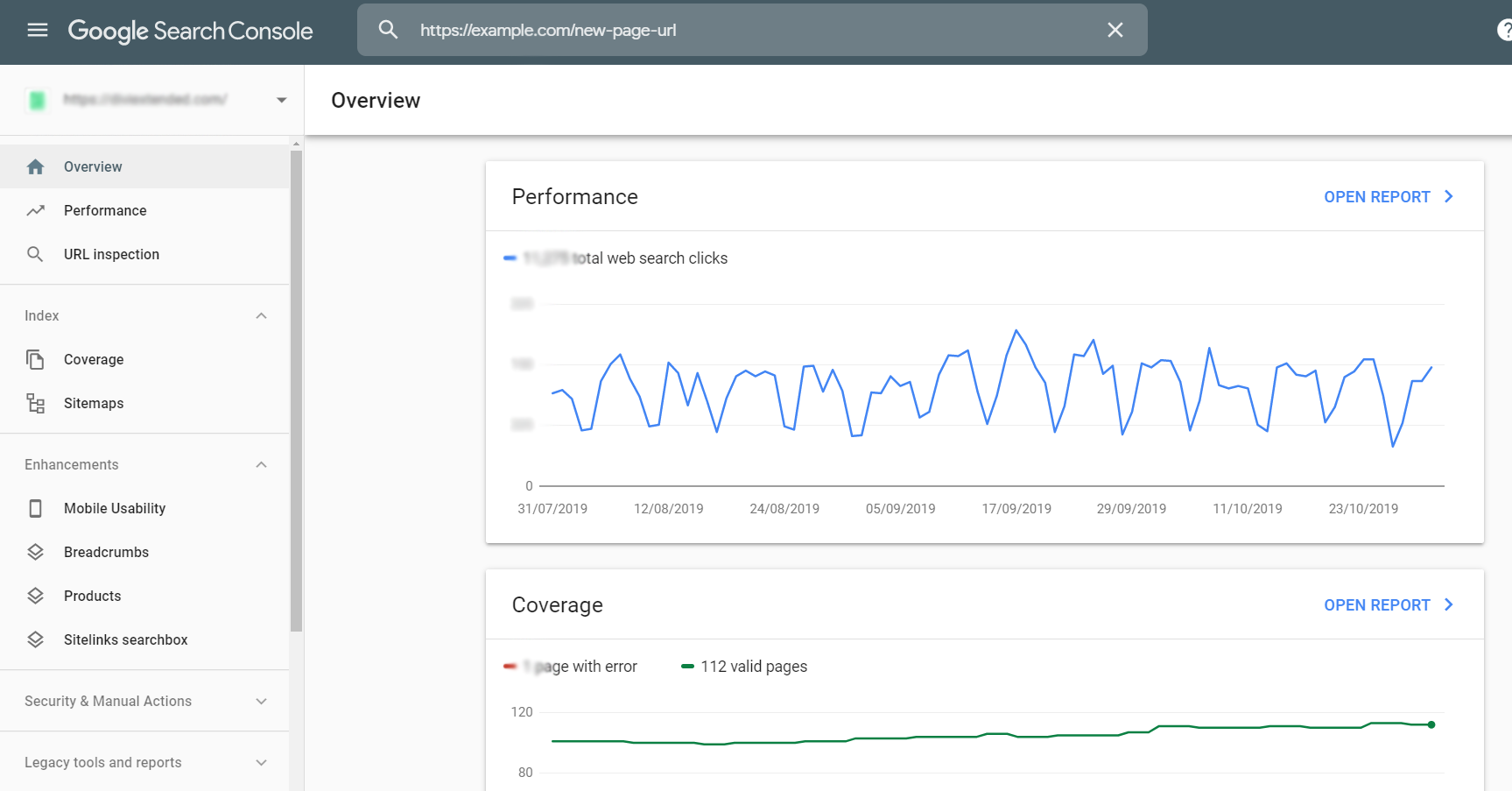 2. Then type or paste the pages URL into the "Inspect any URL" search bar and press Enter or click on the search icon.

3.  Google will take some time to review the entered URL. And then it'll show URL inspection report with the "Request Indexing" and "Test Live URL" option.

4. Click on the Request Indexing link. It will submit the page to the Google priority index list where it can be crawled in a very short span of time compared to the standard crawl.

5. The submitted URL is typically listed within a few minutes. The listing is not guaranteed on a priority basis but works in most of the cases with standard URLs which are eligible for Google index. Upon checking the URL again in a few minutes, the status is revealed. You could also try to search the URL directly on Google to see if it appears. The fasted listing we have seen in some of our cases in less than a minute.

That's it you've successful indexed your newly created post or page. In few minutes it will start to show on Google Search results. Read our blog for more interesting and useful tips like above.