Elicus Technologies designed Divi Blurb Extended to enhance the functionality of the blurb in the Divi theme. Such as, functionality to add a button to the blurb, icon position and shapes, and blurb hover effects. Since its release in 2017, it has powered many websites. And now, after two years of its top notch performance, it got a major update.
Divi Blurb Extended in its latest update introduced a new Divi blurb module called Advanced Flip Box and improvements in earlier layouts. In addition to these, this new module is fully compatible with new Divi 4.0.
In this blog post, we will look at every aspects of this new module and its layouts. And how it will make a big difference on your Divi website.
Advanced Flip Box and its features
Advanced Flip Box is a new Divi blurb module that helps the users to create engaging blurb boxes. The features of this module allow a blurb box to flip in various directions. And animate with multiple interactive effects. It has two Divi blurb layouts that fulfills its purpose. Customize the background of the blurb with color, gradient and image.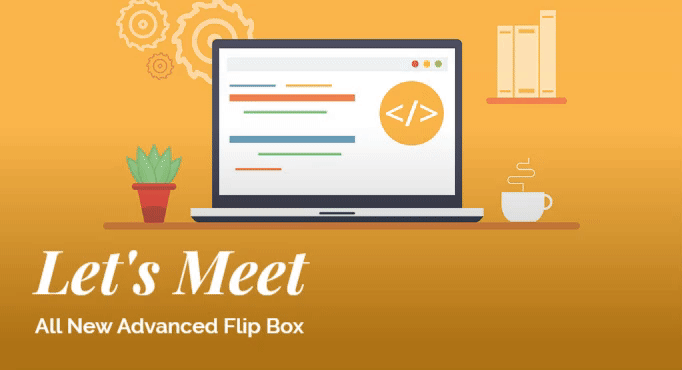 Apart from these options, users can also control the speed of the flip; can make image or icon placement on different positions, and so on. 
Layout 1 of Advanced Flip Box module.
With Advanced Flip Box layout 1, the user can style the blurb box to flip in four directions: Top, Bottom, Left, and Right; for a better content showcase.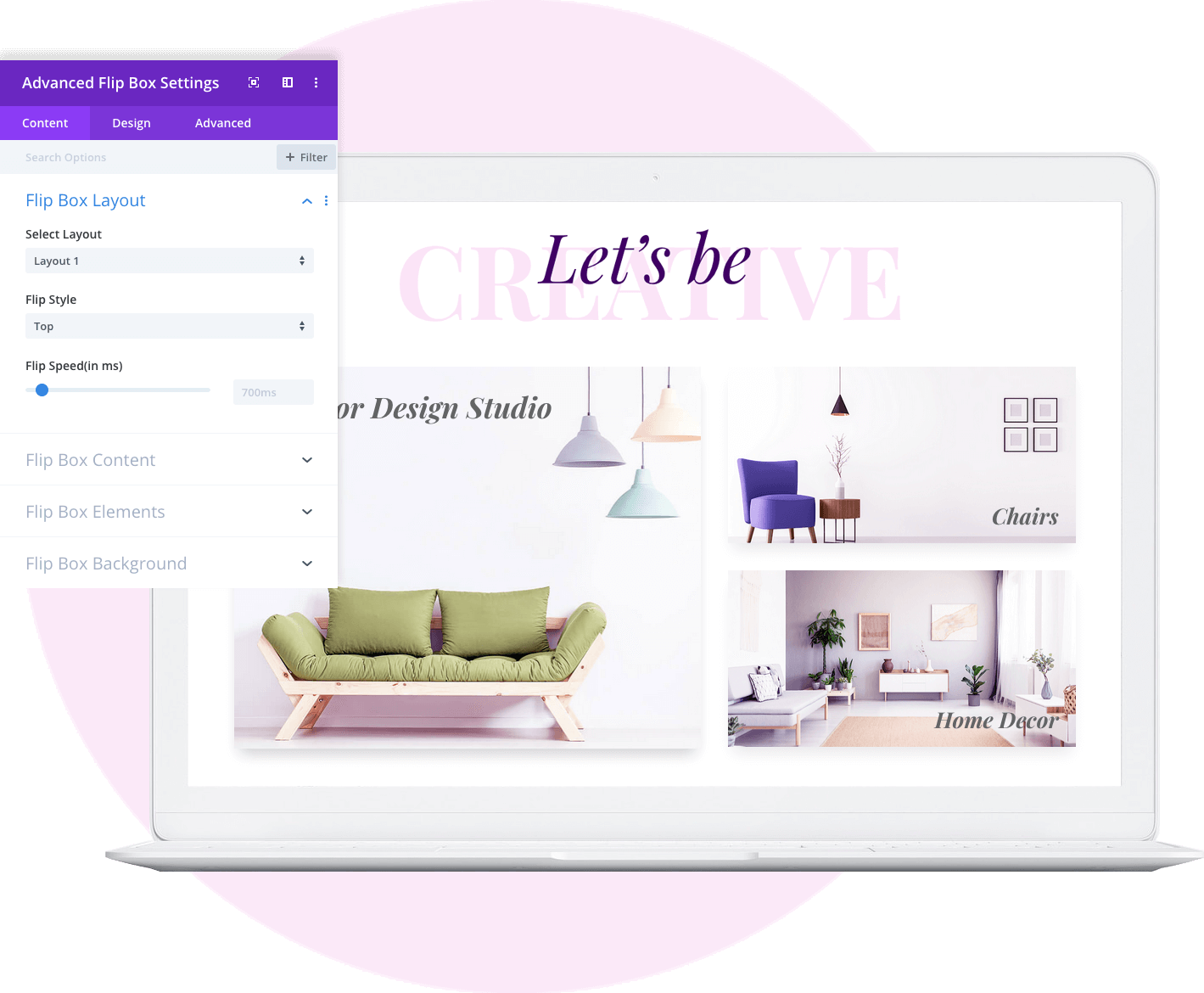 It makes the content look more attractive and of a good standard. With a touch and feel of 3D visual representation. As you can see in below Divi blurb examples created with Advanced Flip Box module.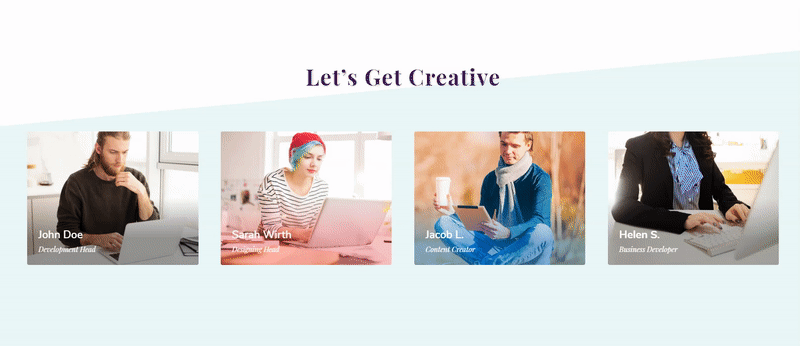 Layout 2 of Advanced Flip Box module.
Advanced Flip Box layout 2 has all the features of layout 1 except the flip directional view because this layout features unique and engaging styling, that is animation flip. It enhances the functionality of flip box even more, and shows content in multiple animations: Fade, Zoom In and Zoom Out.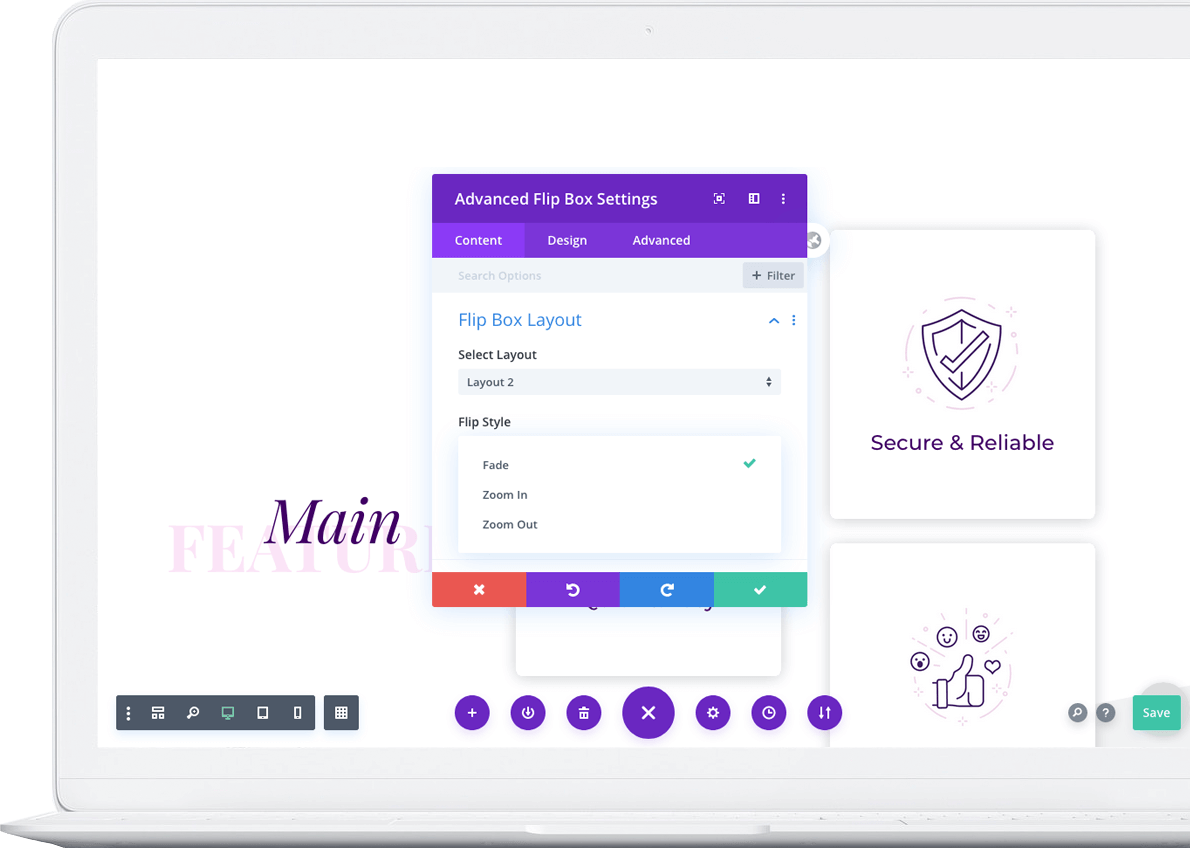 Below are the Divi blurb examples of Advanced Flip Box module's layout 2.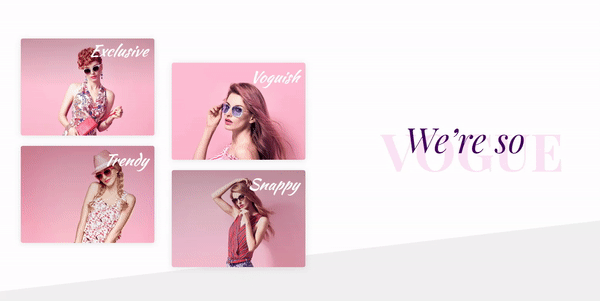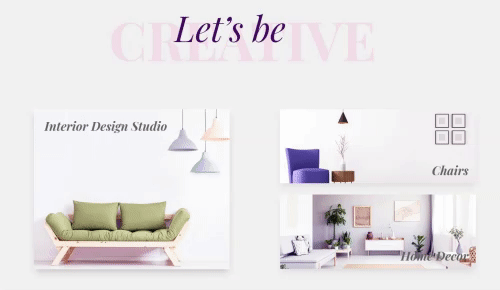 To sum up, Divi Blurb Extended plugin got a really useful update. It will help developers in ways to design beautiful blurb sections. Therefore, if you want to create attractive blurb like above, you should try this Divi blurb layout plugin. And if you already used this plugin, then please share your views in the comment section. It might help other users to decide better. Above all, if you want to stay updated about new products related to Divi or WordPress, then subscribe to our weekly newsletter below the post.