Writing a 100 readability score isn't easy. Not only for beginners but for the elite, too. And a 100 readability score is a myth. Nobody can do that, Yes, nobody. But, fortunately, with the use of some splendid tools, we can achieve a writing score between 80 and 90. A writing piece that can be read by 90% of the English speakers and readers. And 90% is a good enough score for blogging or other writing works. 
However, some of the tools are not available for free. And this condition becomes trouble for most of the beginner writers. Because as they're new, they can't afford writing services on a paying basis. Therefore, I've shortlisted some great writing tools that are available for free and premium plans, which can help you hit the 80 above score. And not only the score but these will also improve your writing skills. 
1. Not your Old Grammarly
Grammarly is the most famous tool among writers. And if your penning thoughts for more than 1 year, you've already used it enough. And love it for its mind-blowing features. But recently it made an update, that has brought some amazing new features to the Grammarly Assistant. 
Correctness, Clarity, Engagement and Delivery in All alert section.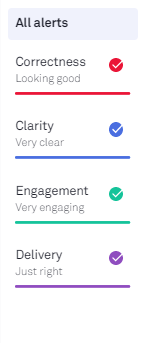 With these new features, you'll have an idea about your content, how much it is clear to the reader. Whether it is engaging the reader or not. And delivery section would suggest you about your level of formality, confidence, friendliness, and more in your writing so you can make the best impression. Correctness and clarity have no cost but the two others require a premium plan. However, these sections still guide you about your writings delivery and engagement.

See, I've got all right for above content.
2. ProwritingAid 
What Grammarly writing tool misses, it completes the spots. With Grammarly's free plan, we cannot write for multiple domains. But, in ProWritingAid, users can write in any field. Whether it's technical, casual, or academic. 
ProWritingAid has 9 sections for writing checks. Users can check the style of the content, overused words, sticky sentences, cliches, consistency, and more. All for free, up to 500 words. And like Grammarly, it also support integration to other apps.

It also shows the readability of each paragraph separately. Where in the case of Grammarly, it shows the readability score of all the content. And only for paragraph more than 30 words.

3. Slick Writing tool
Slick Write helps you in many ways. It assists in finding adverbs, sentences starting with the same word, and structure of your content. Like, simple, compound, and complex-compound sentences. It's a nice tool to eliminate unwanted adverbs. And make your writing simple and more understandable.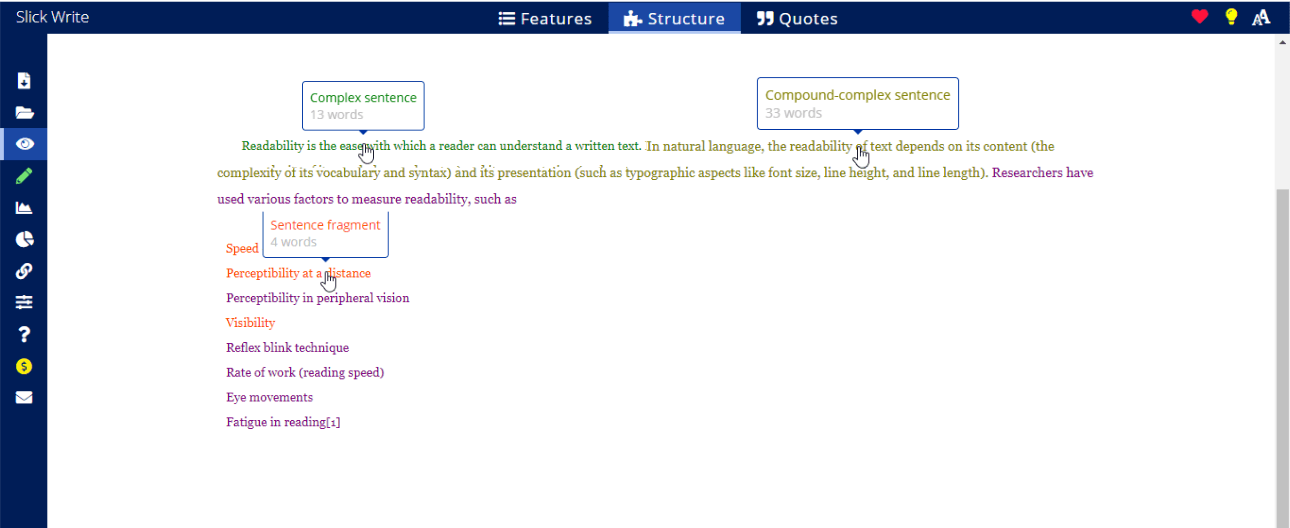 4.
App.readable Writing Tool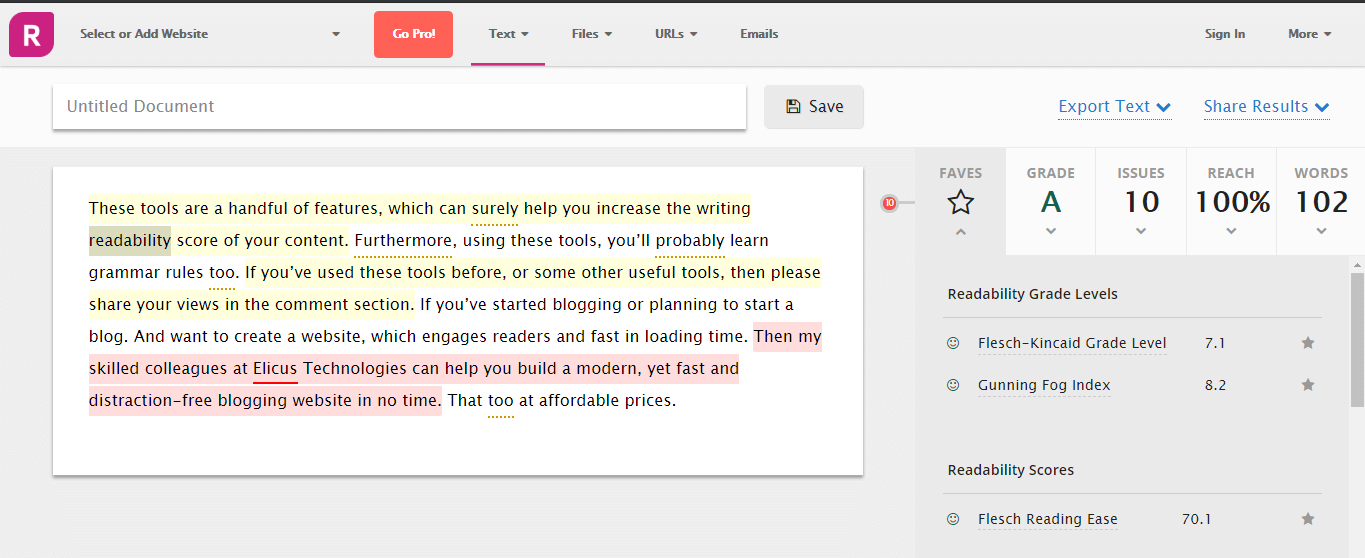 App.readable just works the same as the slick writing tool, but it has some advanced features. And it's dedicated to improving your writing readability score. Grammarly and ProWritingAid only display the entire content score with some details. But sometimes we don't get a 60 plus score and it troubles. Like in case of technical writing. Therefore, App.readable offers multiple features regarding readability. So, we can check insight into our content when it doesn't score above 60.  And we can move forward by checking the other aspects of writing.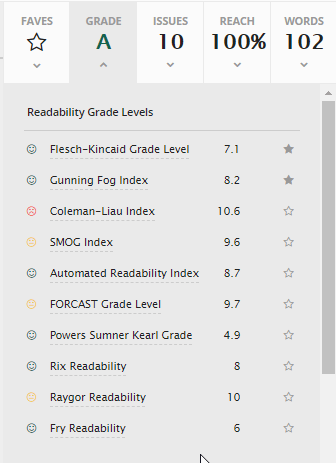 Apart from these features, it also describes the length of the sentence, tone, and sentiment.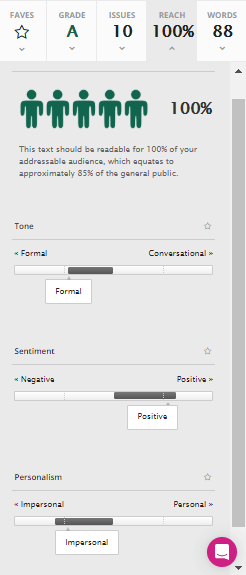 5. DupliChecker
DupliChecker not only checks your writing's duplicate content. But it also paraphrases the content for free. In case if you've taken some content from others. DupliChecker has over 150 tools to increase SEO. It also has tools for Keyword Research, Marketing, Image compression, and more all for free.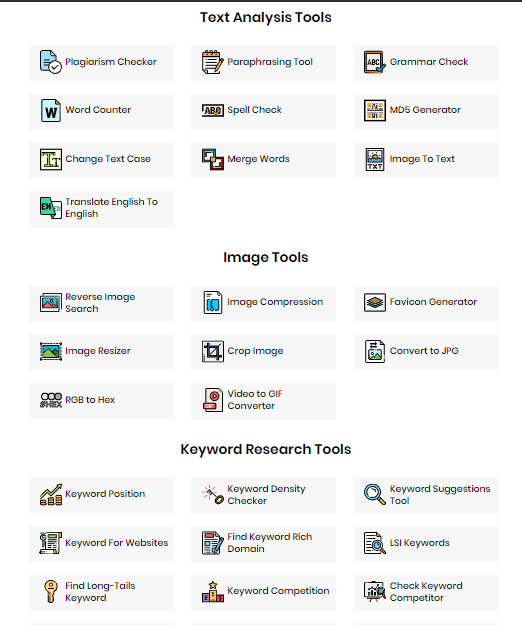 These writing tools are a handful of features, which can surely help you increase the writing readability score of your content. Furthermore, using these tools, you'll probably learn grammar rules too. But don't totally focus on increasing readability. Try to write what you'd want to read. If you've used these tools before, or some other useful tools, then please share your views in the comment section.  If you've started blogging or planning to start a blog. And want to create a website, which engages readers and fast in loading time. Then my skilled colleagues at Elicus Technologies can help you build a modern, yet fast and distraction-free blogging website in no time. That too at affordable prices.