You probably are a restaurant owner who has selected Divi restaurant theme for the business website. Or you're a developer, with a long list of clients, who has developed a website for a restaurant owner. But now, you're finding it's hard to create restaurant menus. Since creating beautiful food menus take time, which you shouldn't want to compromise with anything.
Therefore, in this blog we'll look at a new plugin called Divi Restro Menu that can help you create unique and attractive food menus in no time without any effort.
Let's get right to it!
What's Divi Restro Menu?
Divi Restro Menu is a Divi restaurant menu plugin developed by Elicus Technologies and available at DiviExtended market place. This plugin adds a new module to the Divi Builder, which further helps users to create restaurant menus. Plus, it has 2 restaurant menu layouts with multiple other customization options, which brings difference and beauty in the food menus on a restaurant website.
Layout 1
This layout of Divi Restro Menu plugin allows users to customize their restaurant menus in a way that they can add thumbnails of the food items right to the description. Means side by side, just like the image below.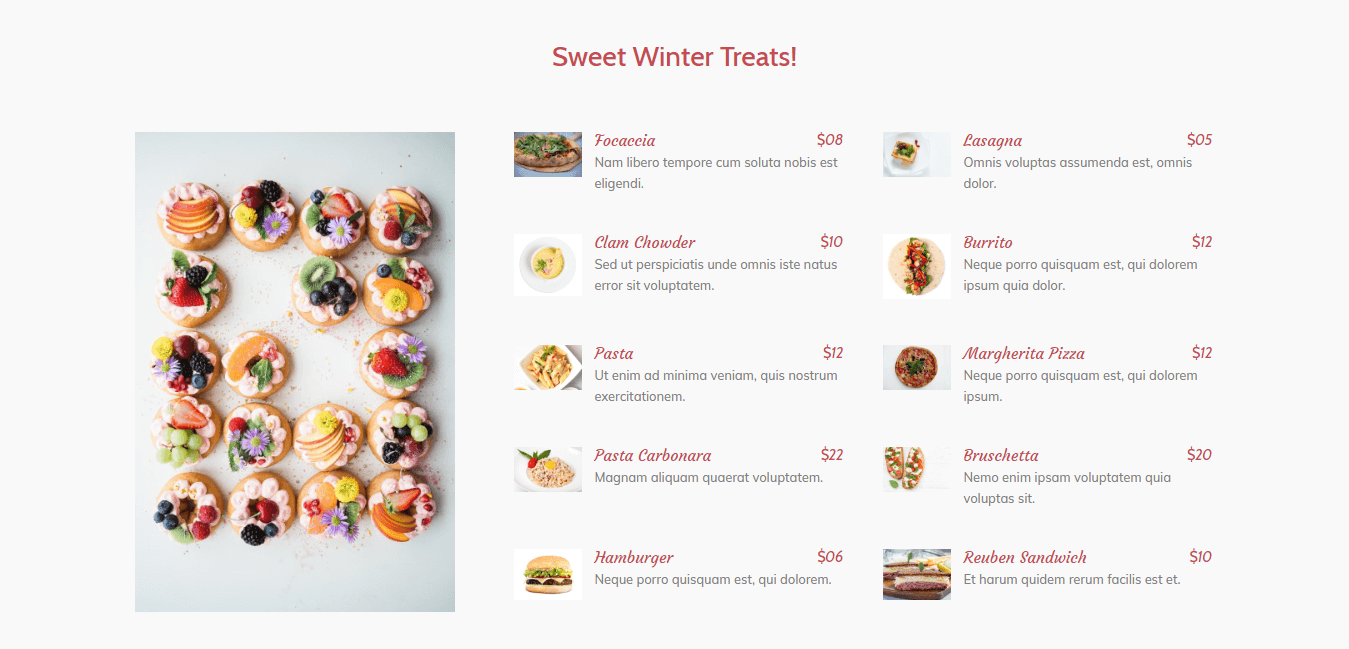 Layout 2
Using layout 2 of this Divi restaurant menu layout plugin, the user can add delicious thumbnails of the food items above the description. Gives a very appealing look to the restaurant menus. Look for the inspiration in the screenshot below.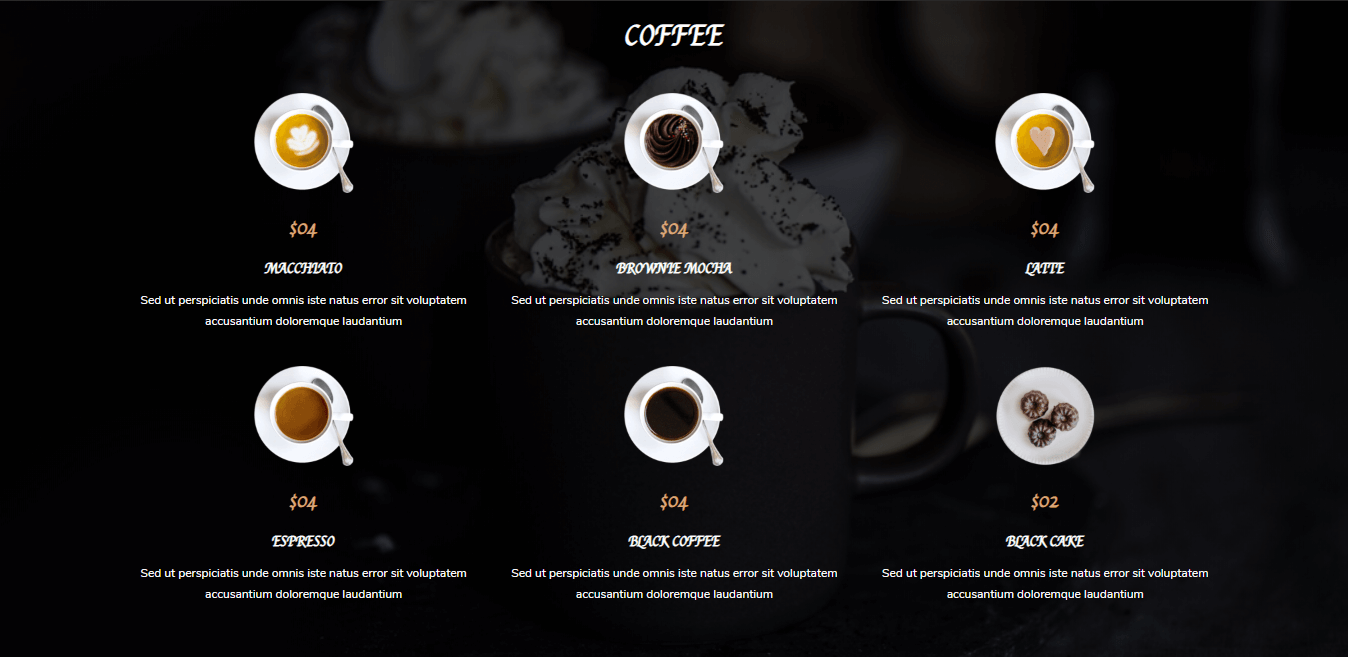 No matter what Divi restaurant theme you use, this plugin will create food menus that would adapt any design or look and feel.
More features in Divi Restro Menu plugin
With Divi Restro Menu plugin, you get more than one feature that is very useful in creating out of the box food menus for your restaurant website. And some are listed below.
Custom Post Type
Custom Post Type feature of the Divi Restro Menu plugin gives users an easy way to edit information about food items available on the restaurant menu. Plus, you don't have to launch Divi Builder to edit info of food items where the layout has created.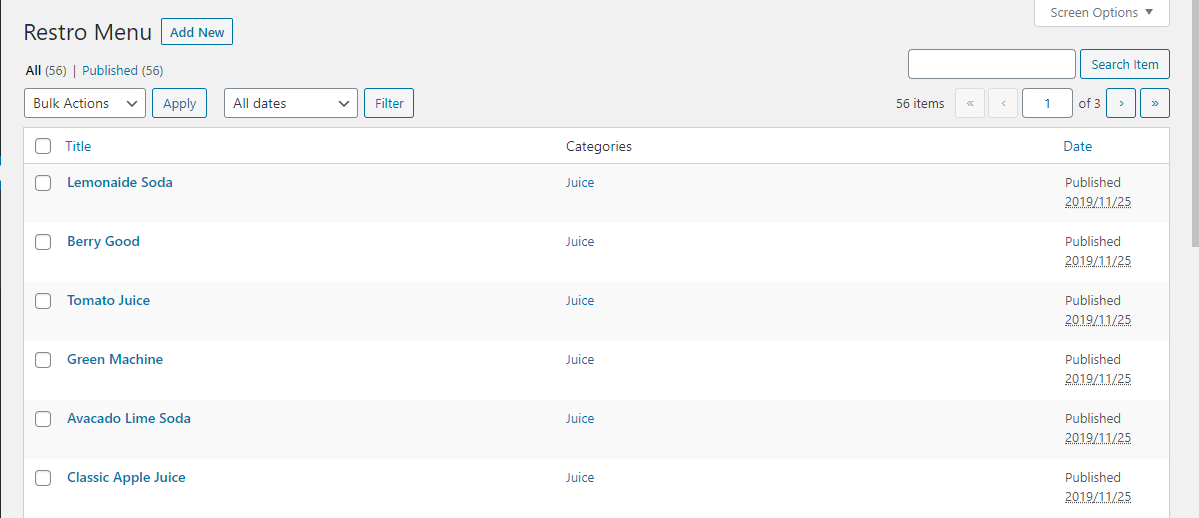 Filterable Restaurant Menus
In addition to the custom post type support, Divi Restro Menu plugin gives the option to add a filter menu on the restaurant layout. This option gives users the freedom to navigate all the food items of different categories with a friendly and clean interface.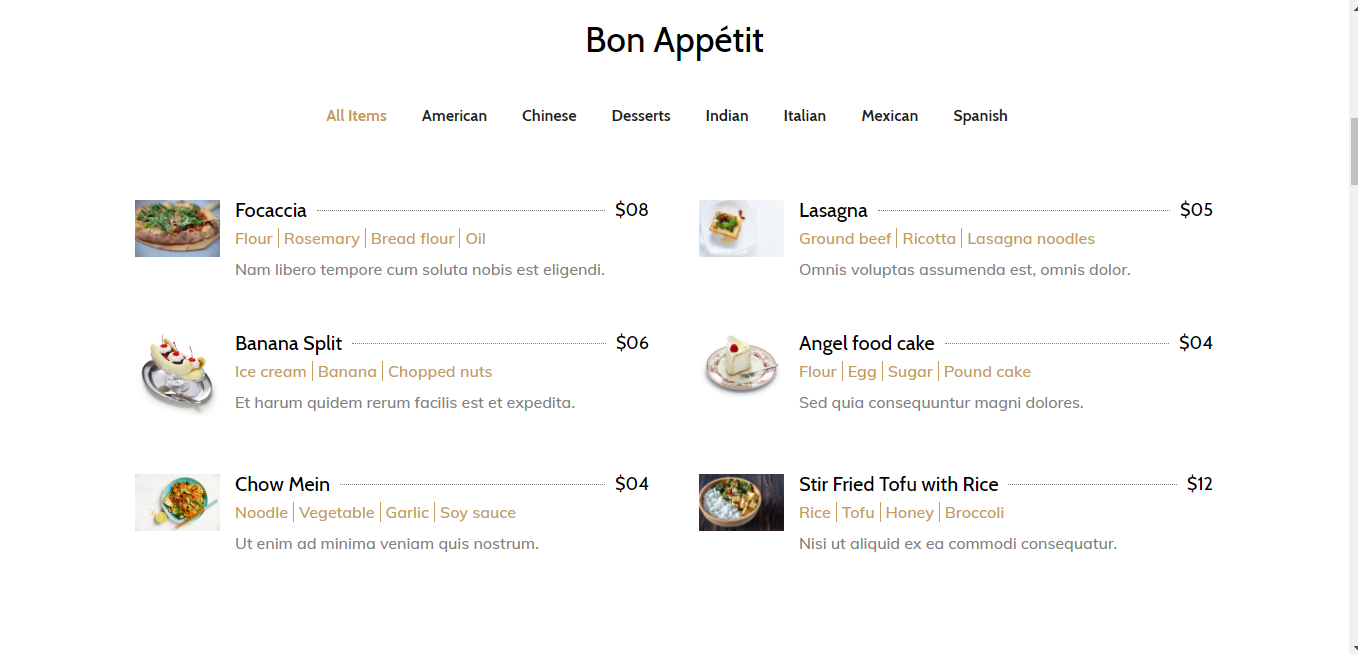 Display Complete Description of Food items
Add short info or detailed one with food ingredients. So, users can get enough information about the food they want to choose from.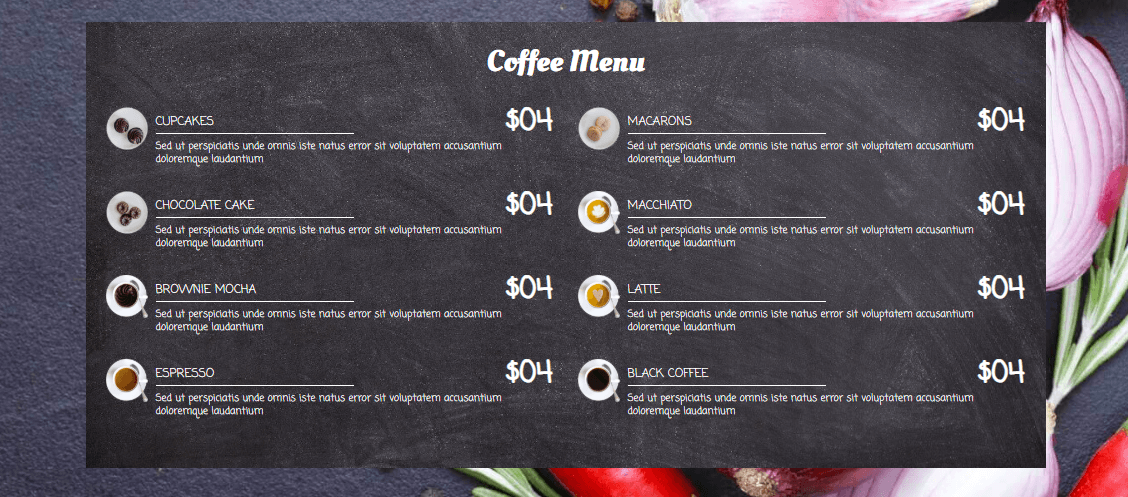 Add Price of Any Currency
With Divi Restro Menu plugin, there is no limitation to input the price of food items. You can add any amount of any currency by merely going to the Restro Menu field of the food items.
Number of Column Support
A new feature of the Divi Restro Menu plugin allows users to showcase food items of a restaurant menu in columns. Gives a food menu elegant look and an excellent user interface with ample space.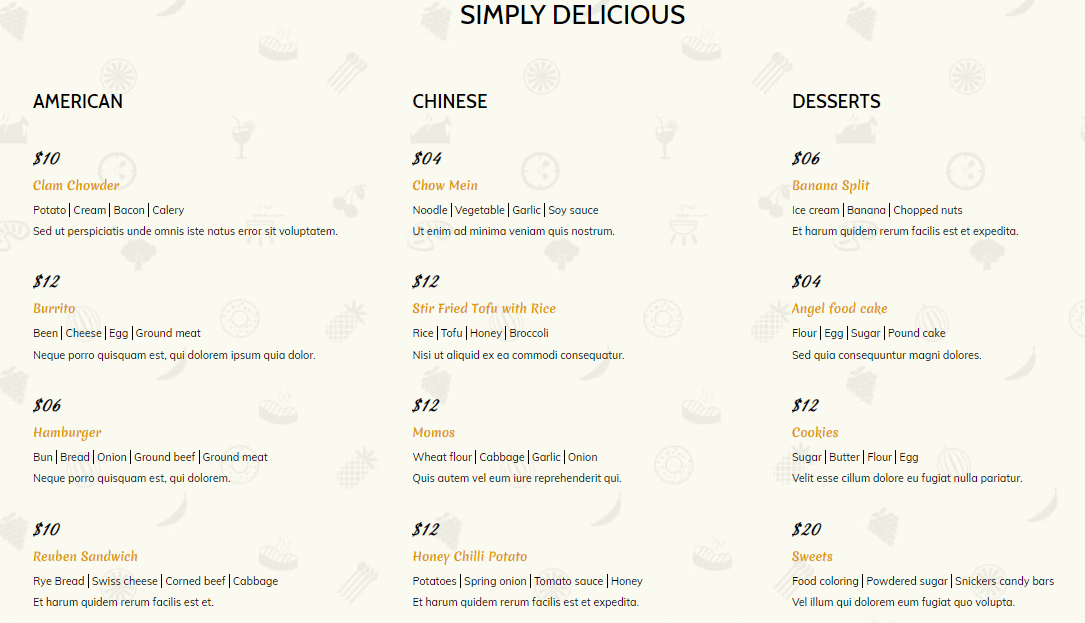 Where to get Divi Restro Menu plugin to design beautiful restaurant menus?
In order to create exquisite restaurant food menus for your website, you have to purchase this plugin from here. Download it from your accounts area, then upload it to your WordPress Dashboard and install it.
After successful installation and activation, you are ready to create some impressive Divi restaurant menus.
Summary
In this blog post we've shown you what's Divi Restro Menu plugin is and what good it can do for you.
It's an easy to use plugin that can help you create restaurant menus in Divi theme without writing any code. If you've already tried this plugin, please share your views in the comment section.