Divi Healthcare is a child theme for Divi which can be used to create website for medical professionals. It has the necessary page layouts which are required by most of the medical websites and can be used to create a medical website using Divi in a very short time.
Divi Healthcare child theme can be installed on top of Divi. The plugin comes with the following page15 templates
Available Layouts in Divi Healthcare Child theme area
Home

Opthalmologist
Orthodontist
Senior Care
Chiropractor

Meet the Doctors
Services (3 Layout)
Forms
References
Testimonials
Page Template 1
Page Template 2
Page Template 3
Page Template 4
Service 1
Service 2
Gallery
Blog
Contact
Request an Appointment
FAQ
The child theme comes with simple and easy to import files fully compatible with Divi and does not depend on any external plugins.
Here is a demo of Divi Healthcare Child Theme
Divi Healthcare Child theme is simple and very clean with light content. Meet the doctor's page has a nice layout with the option to include a distinguished and intro at the top and more members below it. The services page has 3 layouts with could be used to create pages with list of services as required. The child theme also has pages for linking downloadable files using beautiful design which are under Patient Information pages.
If a medical practitioner wants to show some reference links, the References page template is a great fit for linking to external sites.
The other page templates includes 2 individual service pages, 4 page templates for standard content, gallery, blog, appointment and more.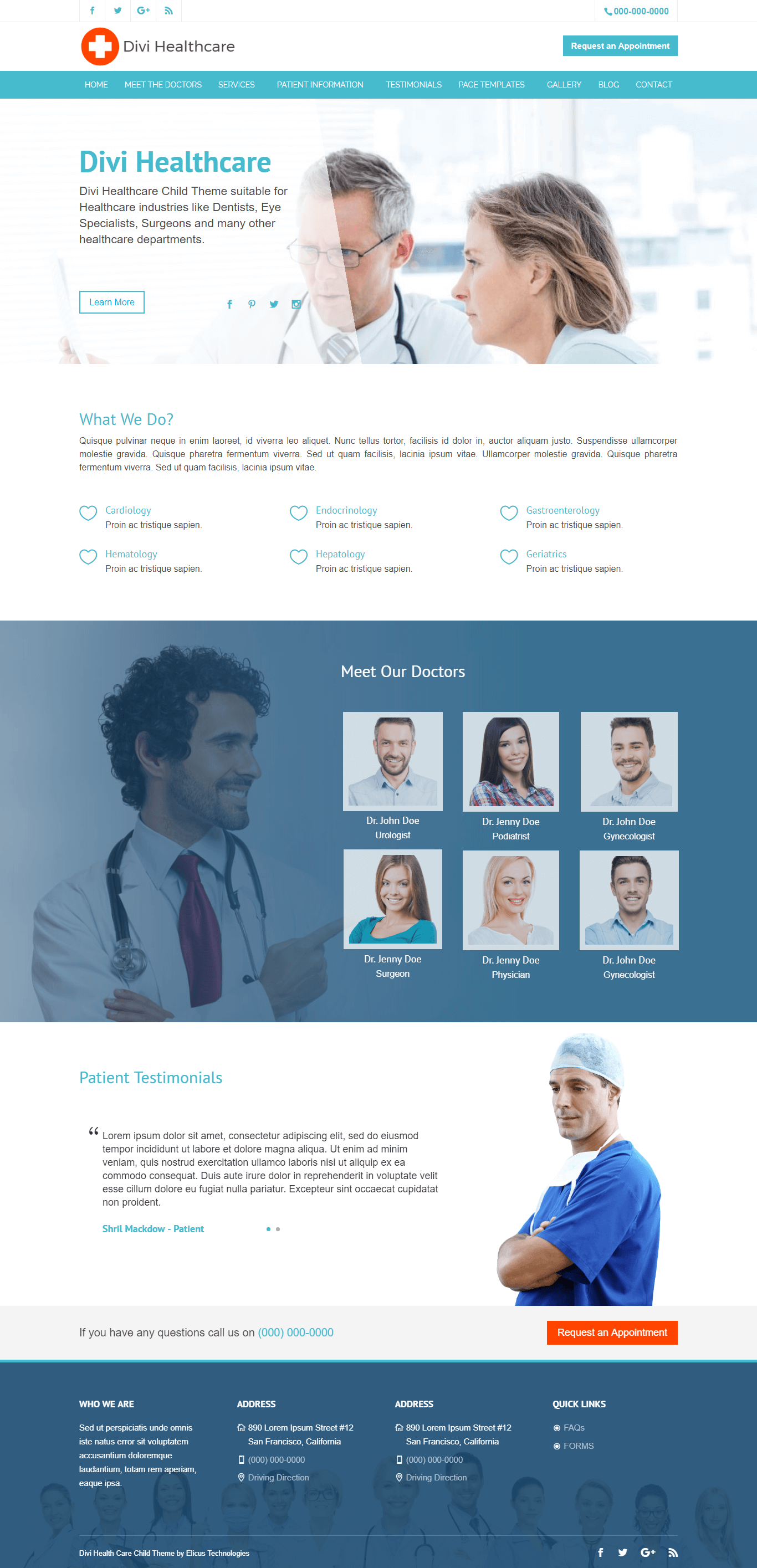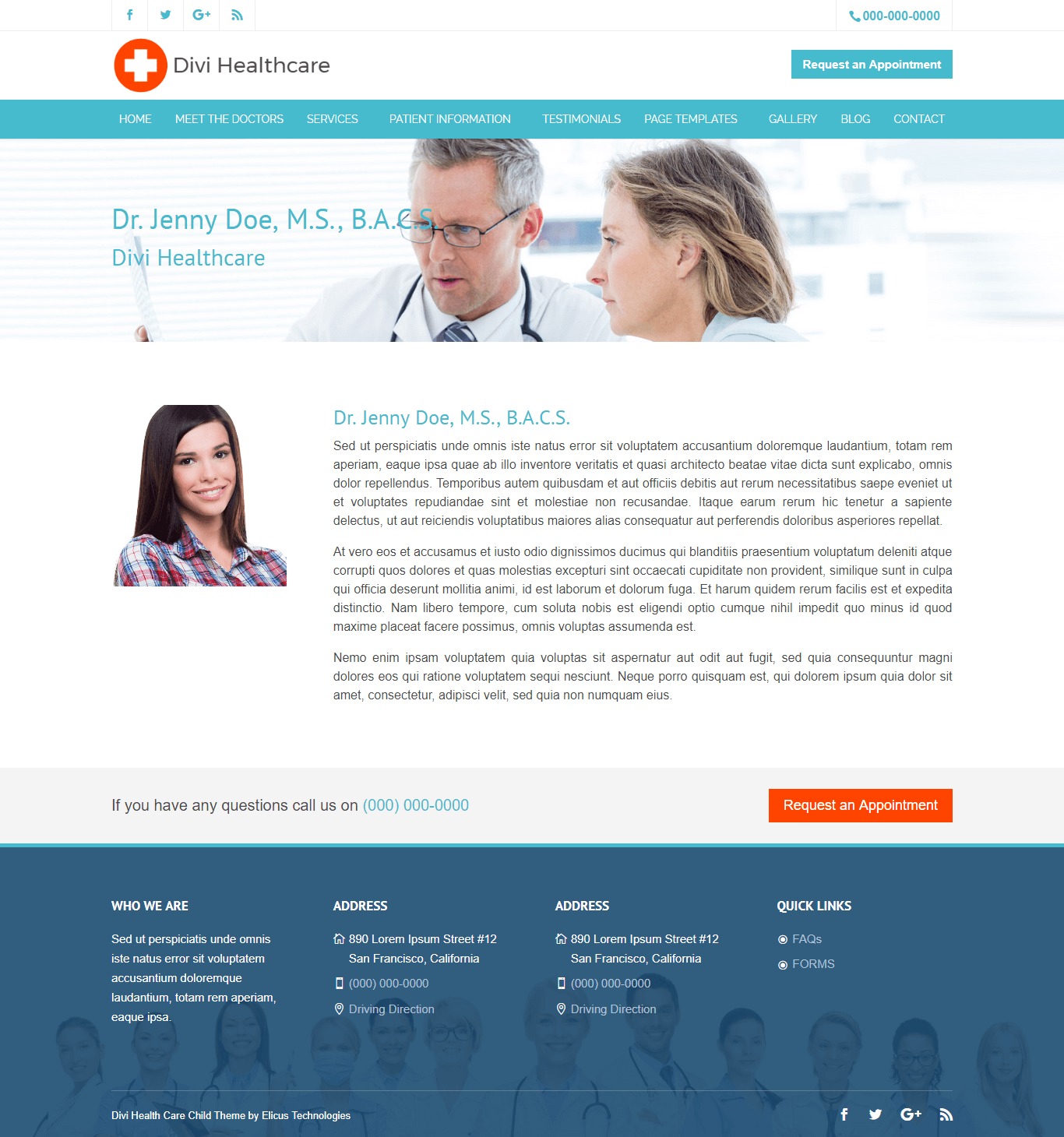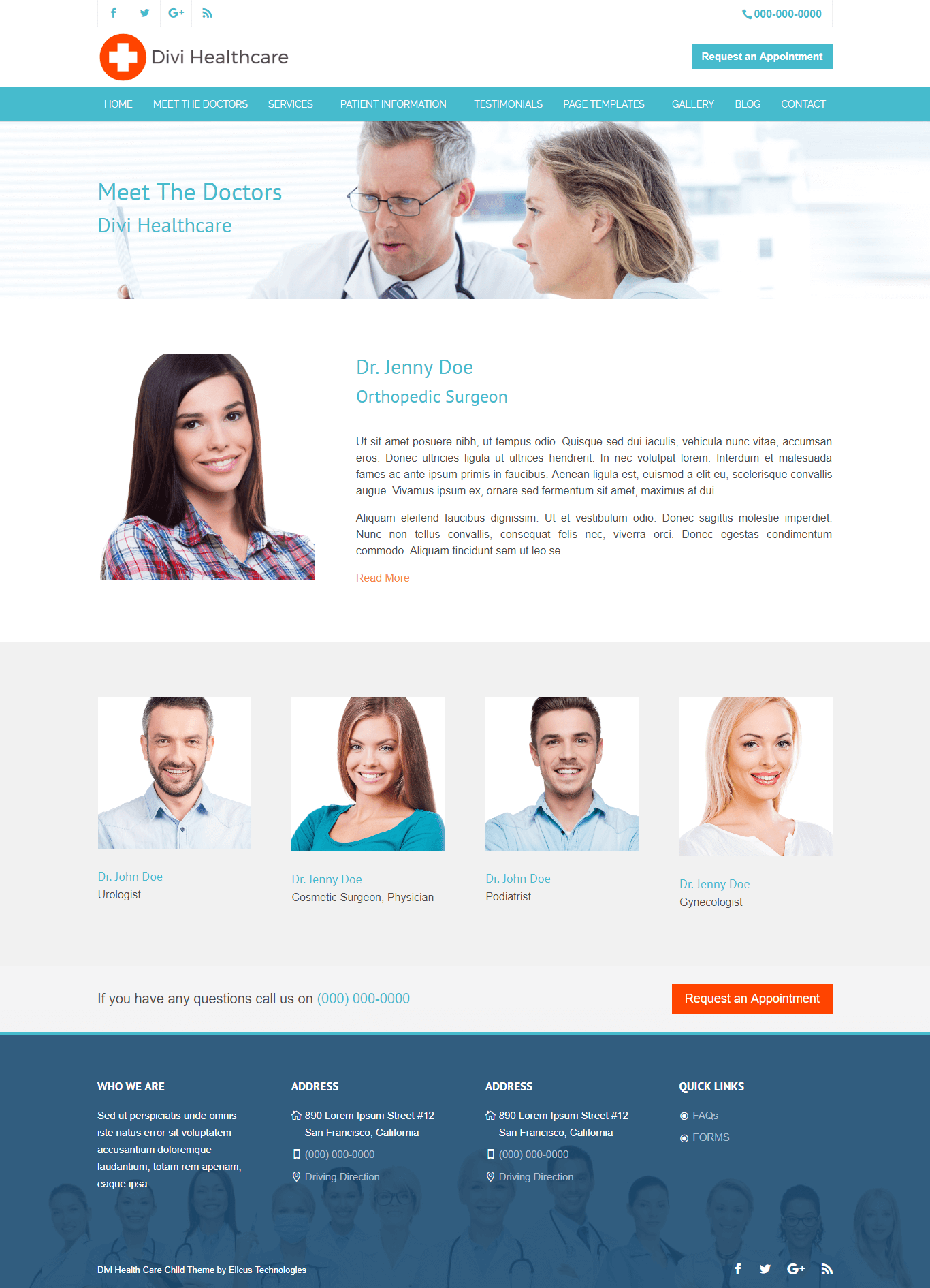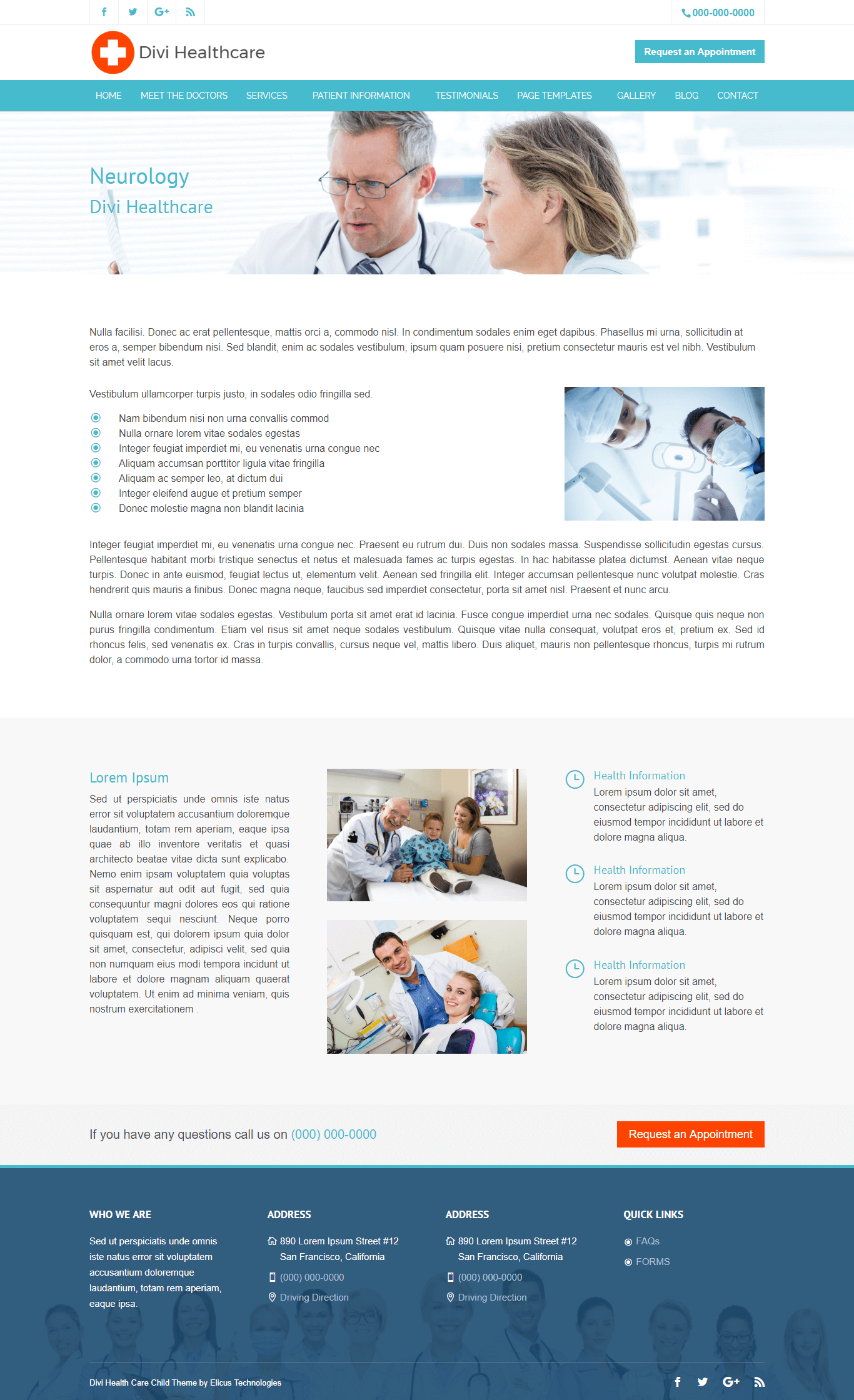 Divi Healthcare Child Theme for Medical Practitioners is available at Divi Extended. Here is the link for complete product demo and order pages