Want to improve your Divi WooCommerce store's look? Are you looking for layouts that would help you achieve that? Then, you've arrived at the right place. In this post, we'll look at 75 Divi WooCommerce Layouts that boost a Divi eCommerce store's look immensely. 
These are premium, ready-to-use, and customizable layouts that you can use for online stores of any kind. Plus, with the layouts, you get additional benefits that make these layouts the preferable ones. 
With this thing in mind, let's dive in!
How Do Divi Layouts + WooCommerce Work?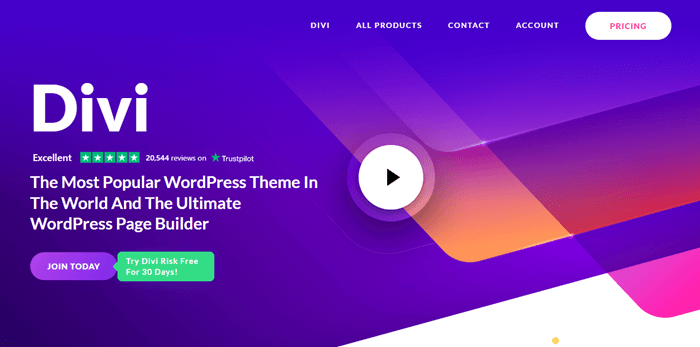 Divi is the #1 WordPress theme that adds numerous capabilities to a website. And its builder boosts those capabilities even further. You can build anything from scratch, try different variations on a single design, apply sticky effects, scroll effects, animation effects, and more. It gives complete control to the designer to build an outstanding online platform.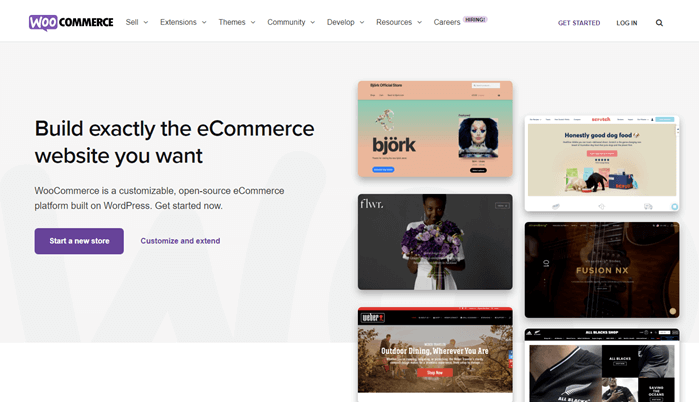 WooCommerce is the easiest way to turn simple WordPress sites into an eCommerce store. Just install the plugin, run some configurations, and you're done. Your online store is ready to do business.
However, WooCommerce only gives a basic look which might not work in every case. And that's where Divi layouts come into use. These are pre-built designs that you can apply to different areas of the site. And to improve WooCommerce related areas, you need Divi layouts dedicated to WooCommerce.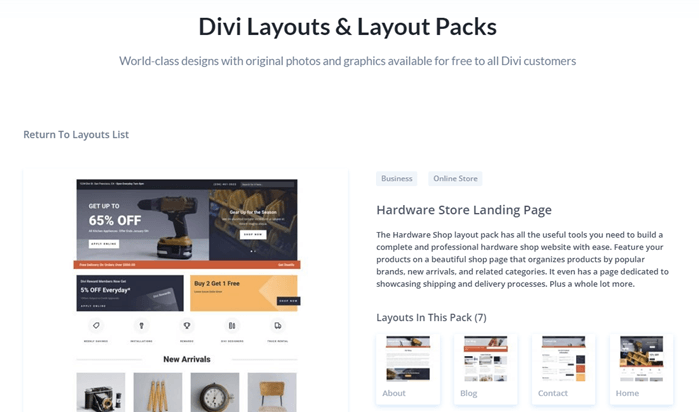 Both Divi layouts and WooCommerce combined give your store a magnificent look and feel. Even more, you can customize that look however you like and whenever you need it. The following 75 Divi WooCommerce Layouts take that magnificent level to a new height. You get more layouts, more design combinations, and more control over your eCommerce store.
Let's find out how these 75 layouts make your Divi WooCommerce store awesome.
75 Divi Layouts from Woo Layouts Pack
The best-selling layout pack for Divi and WooCommerce available online is WooCommerce Layouts for Divi. It provides you with 75 templates to enhance your Divi WooCommerce store's look, functionality and performance. Being a premium layout pack, you can expect high-quality elements that nicely present a modern web store. Furthermore, no matter your store's niche, these will fit just right.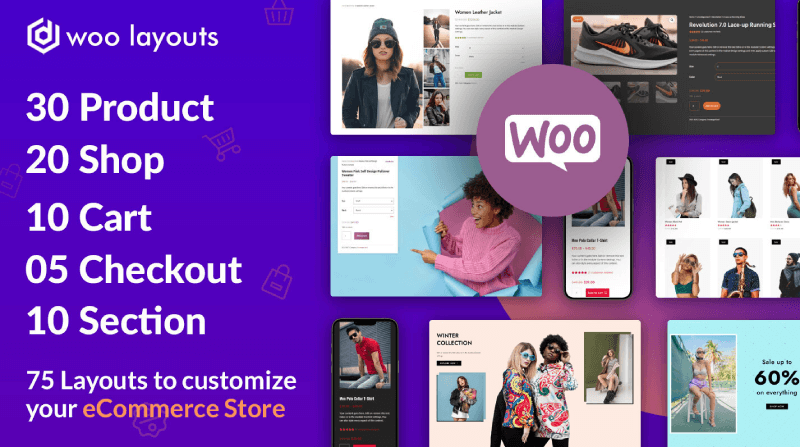 These layouts are responsive, customizable, and easy to import. So, you don't have to spend more time making them work. Simply get the layouts, download the file, upload it, replace the demo content, and you're done. 
No extra steps, no confusion, and no more spending extra time. It's the easiest way to make your Divi shop outstanding. 
With this pack, the layouts you get for your Divi WooCommerce store are,
30 Divi Product Page Templates.

20 Divi WooCommerce Shop Templates.

10 Cart Page Templates.

5 Checkout Page Templates.

And 10 Unique Sections.
By utilizing these templates, you'll have a unique online store that would capture the user's eye the most. And that would provide you with more sales and an increase in revenue. 
Pricing 
You might be thinking that to get these amazing templates, you have to pay a lot. But you don't have to. This pack and its features are available starting from $19. So, no matter what your budget is, this pack will fit effortlessly.
What's New in the WooCommerce Layout for Divi Pack?
Before we head over to each template group, let's see what this pack has new for its users. The pack frequently gets new updates, and with each update, you get new layouts and improvements to the existing one. 
Just like that, it's updated again recently, and with it, it brings the following new templates to the pack. 
5 New Product Page Templates (Total 30)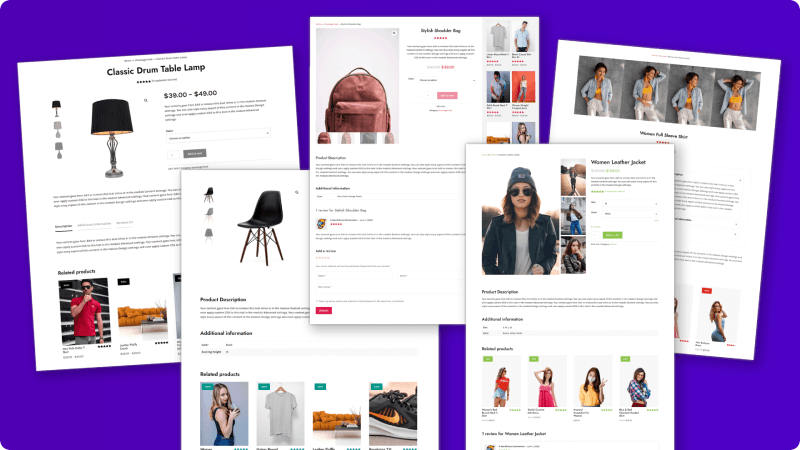 Product pages on an online store are essential ones. Without them, nobody will buy, and you'd have a dead business. Moreover, by using them, it doesn't mean you go with the basic or default look. Because that's basic and people would find your store dull. 
That's why the Divi WooCommerce layout pack provides you with 30 product page templates. These layouts are rich in design, flexible to customize, and suit every domain. On top of that, the new 5 product page layouts add icing to the cake.
This is how the new layouts look,
26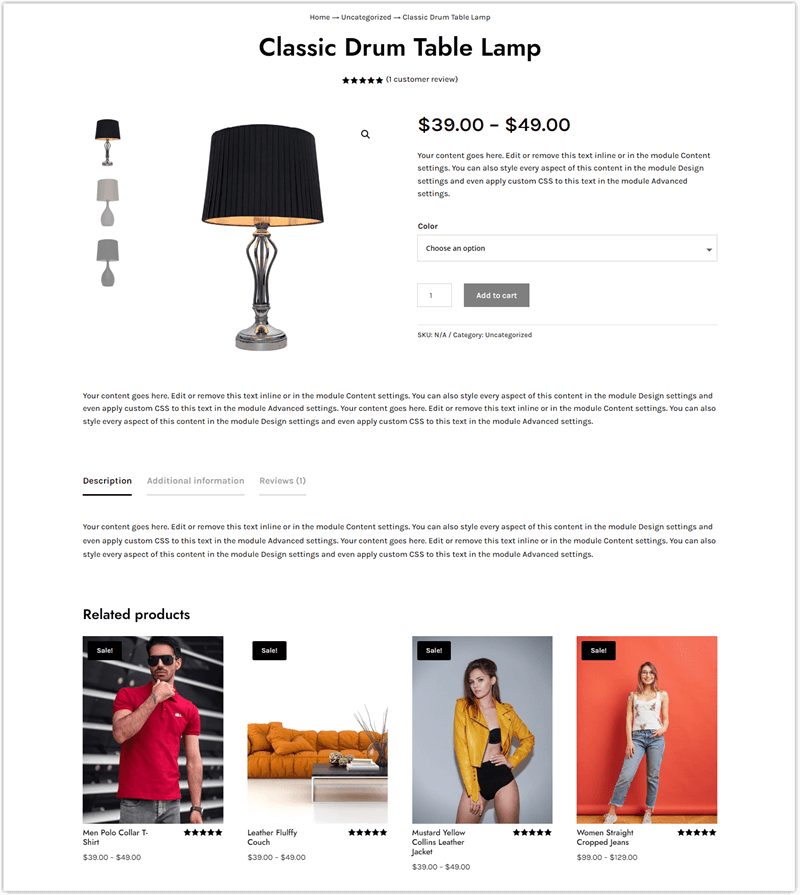 27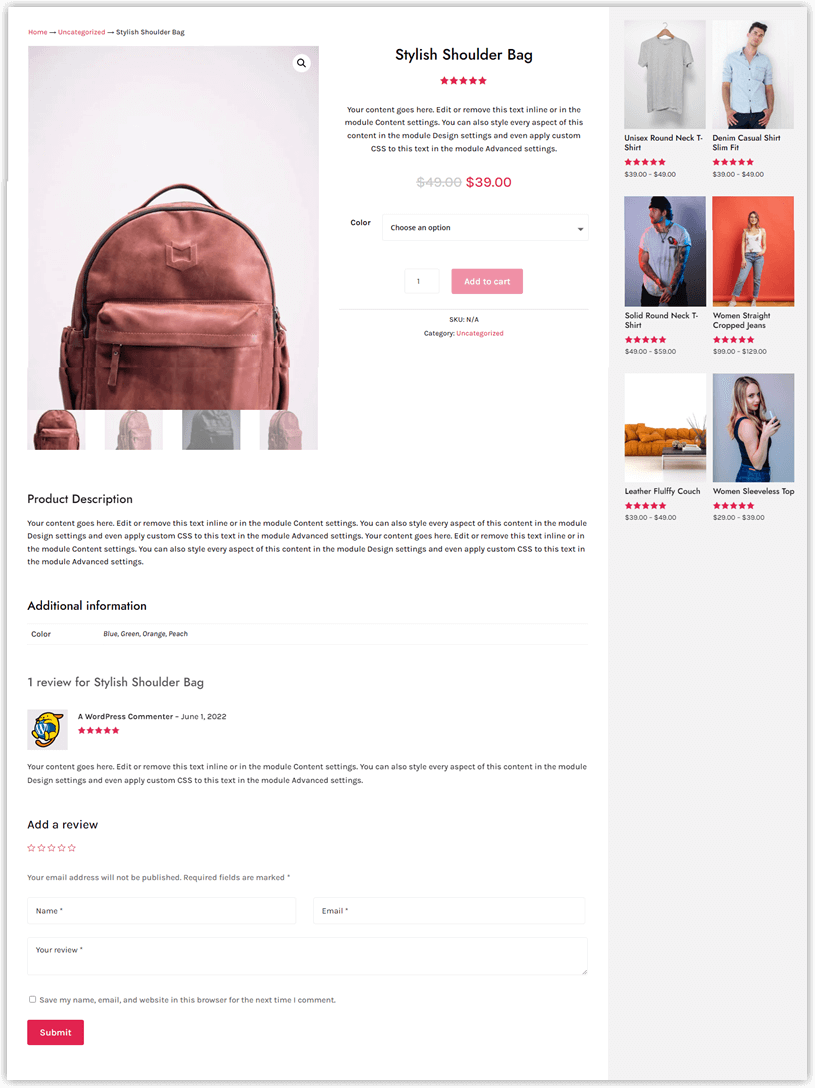 28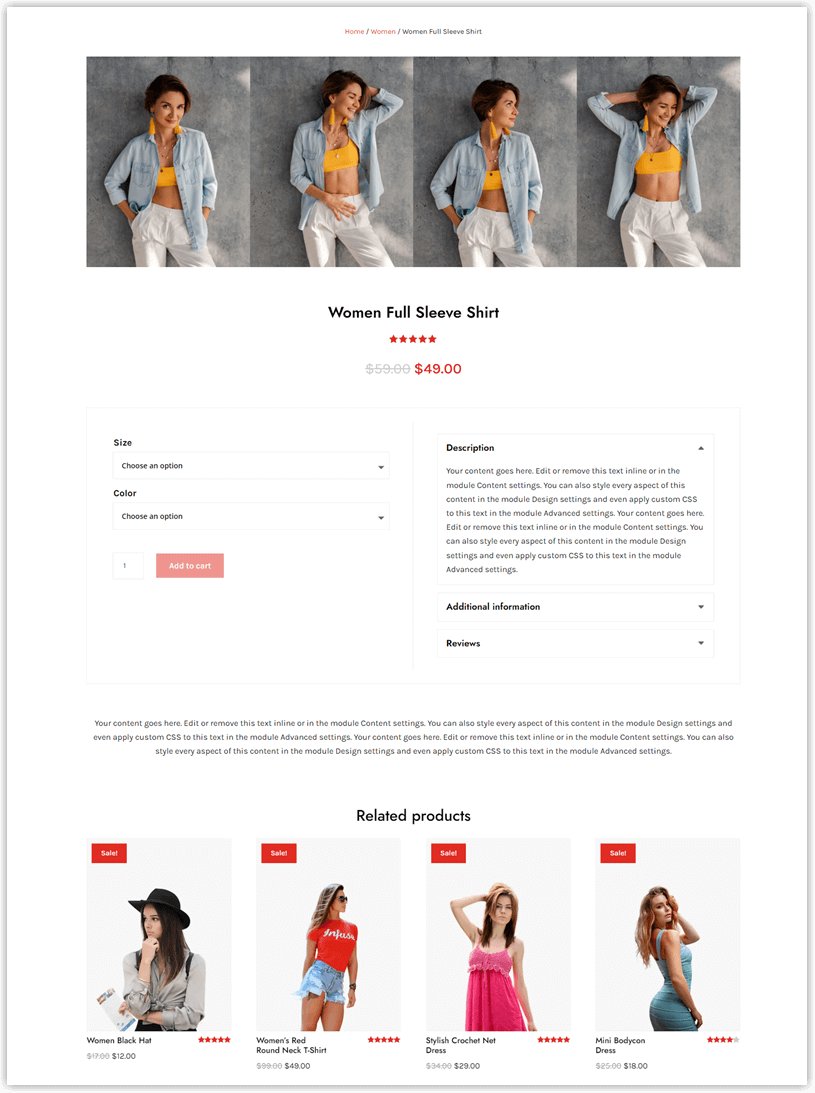 29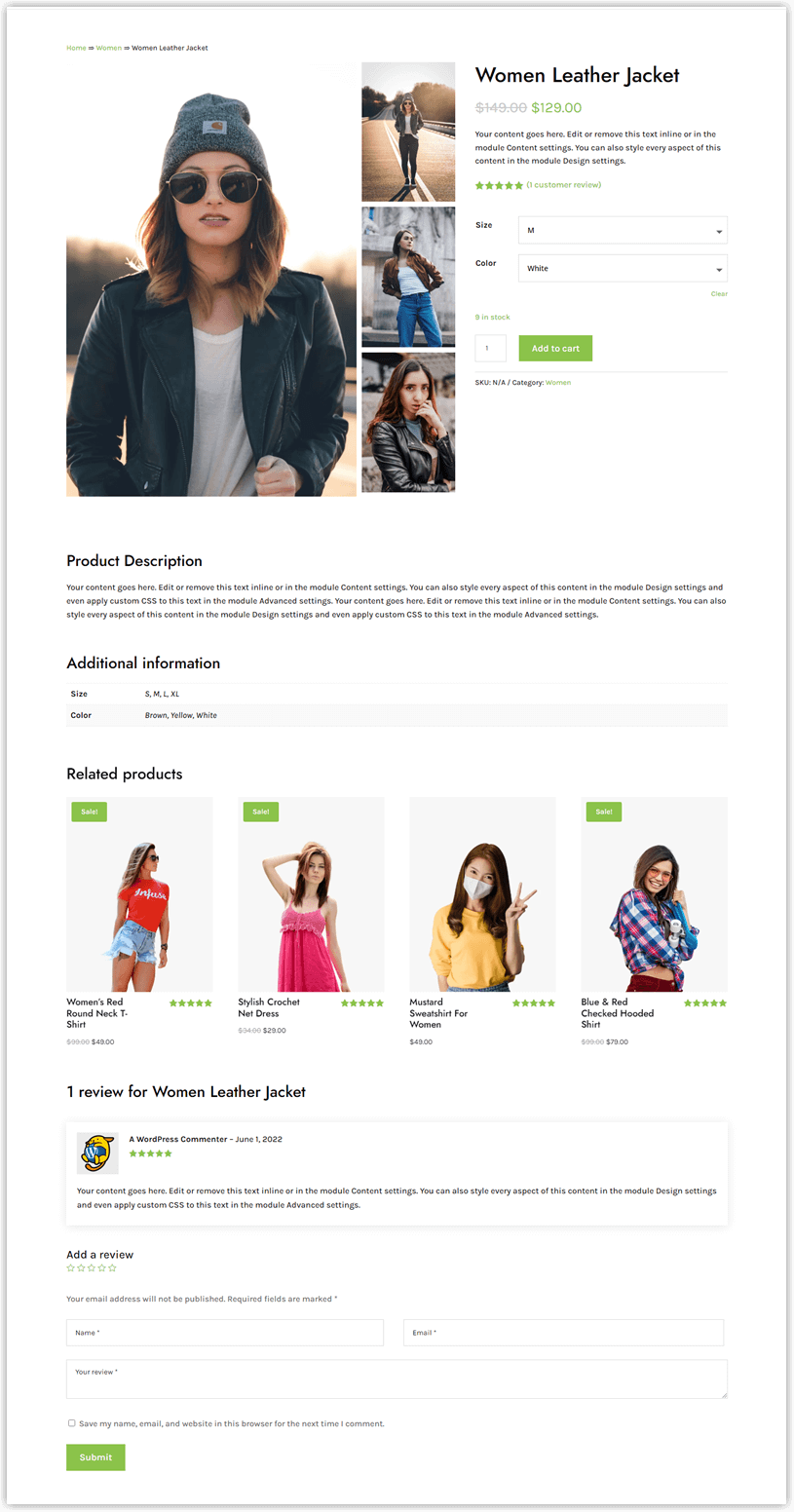 30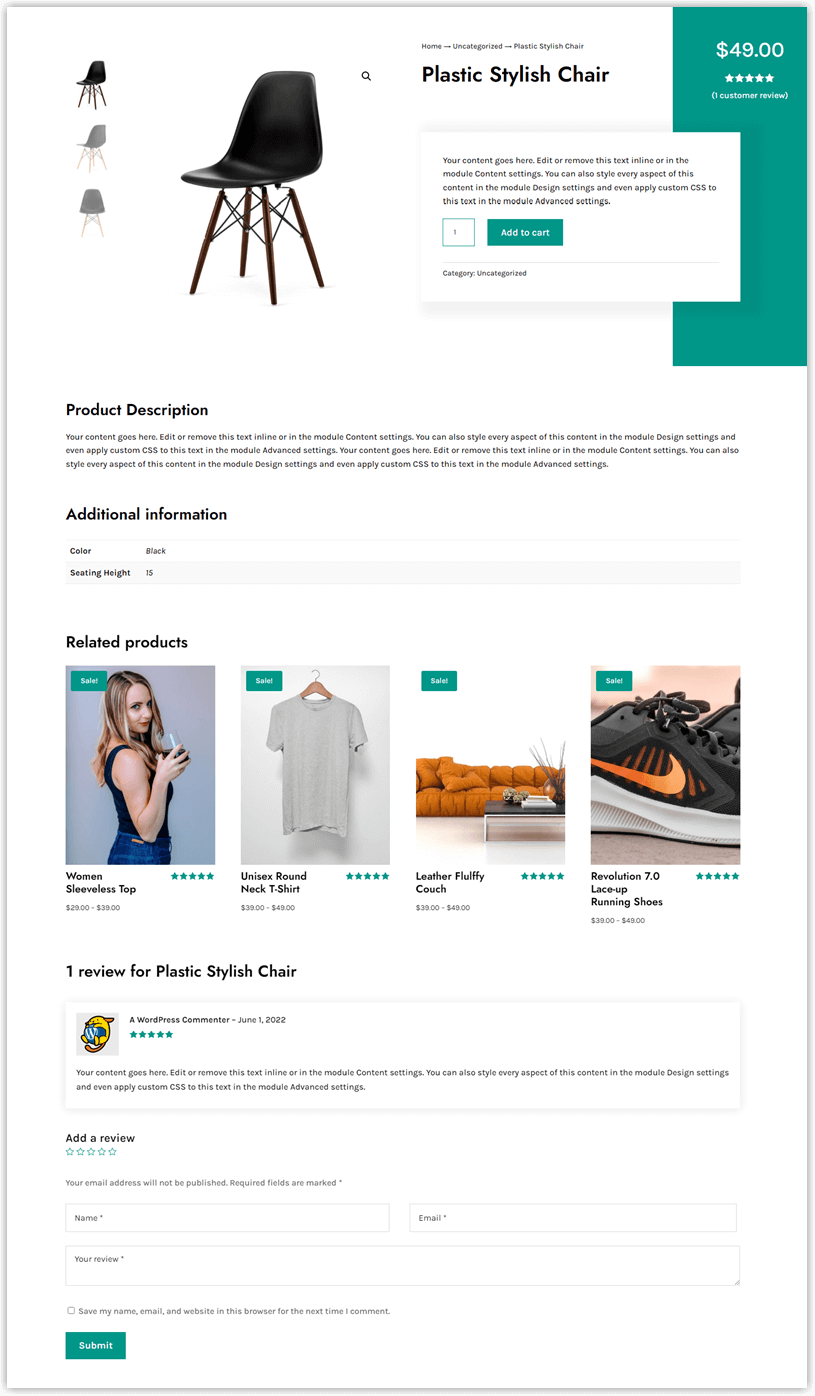 Overall the layouts provide more facilities that you can enjoy immensely — for example, with the layouts, you get,
Quantity selector.

Star ratings.

Zoom on Hover for product images.

Sale badge.

Related products section.

Review section.

Breadcrumbs. 

Product' image gallery.

Image gallery with slider.
5 New Cart Page Templates (Total 10)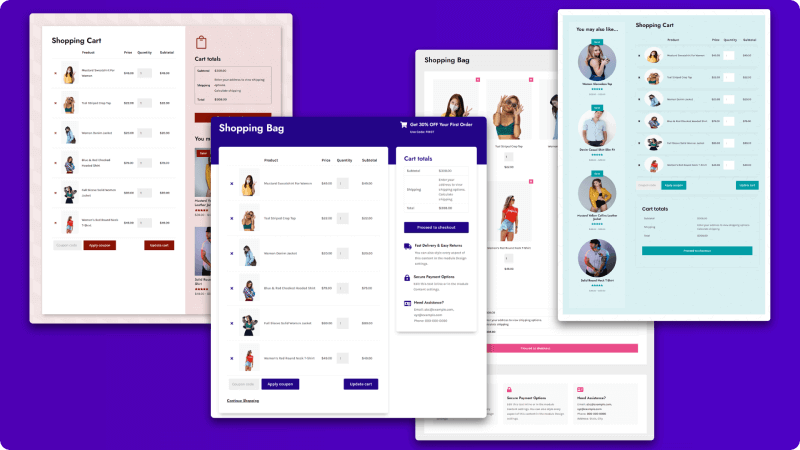 Before proceeding to the checkout page, every customer wants to see what they're purchasing. And a Cart page allows them to do that precisely. By default, WooCommerce adds the cart page for the user's convenience. And Divi gives it an improved look. 
However, that still doesn't suit all web design schemes. As a result, you have to go for manual changes. 
But this pack of WooCommerce Layouts for Divi saves you from that. It provides you with 10 Cart page layouts, including the new 5 templates. These layouts look authentic and provide the info clearly. You can get an idea by looking at the below screenshots of the new Cart Divi WooCommerce layouts.
6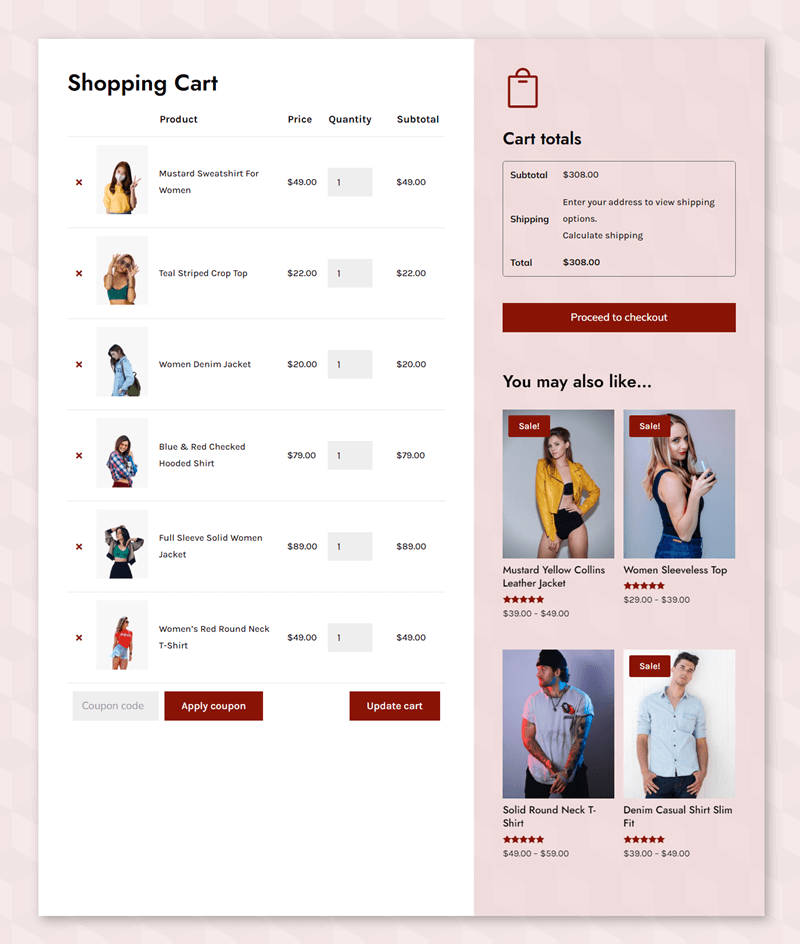 7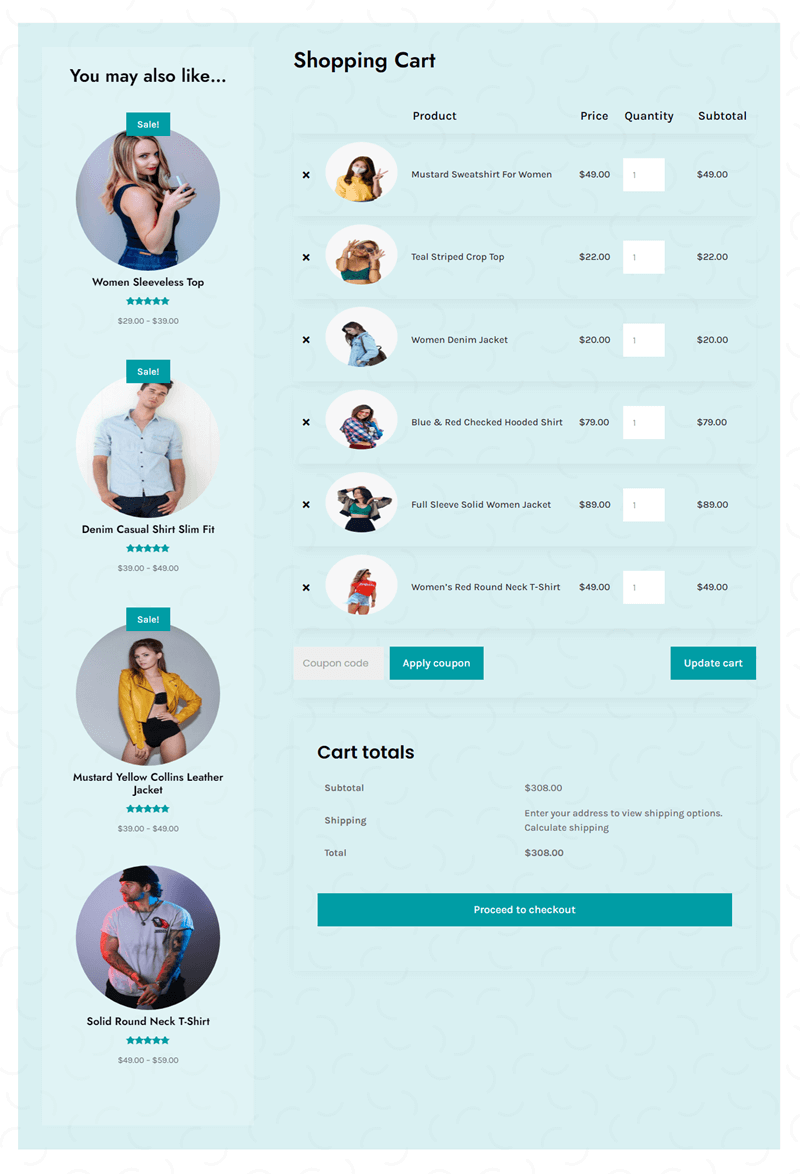 8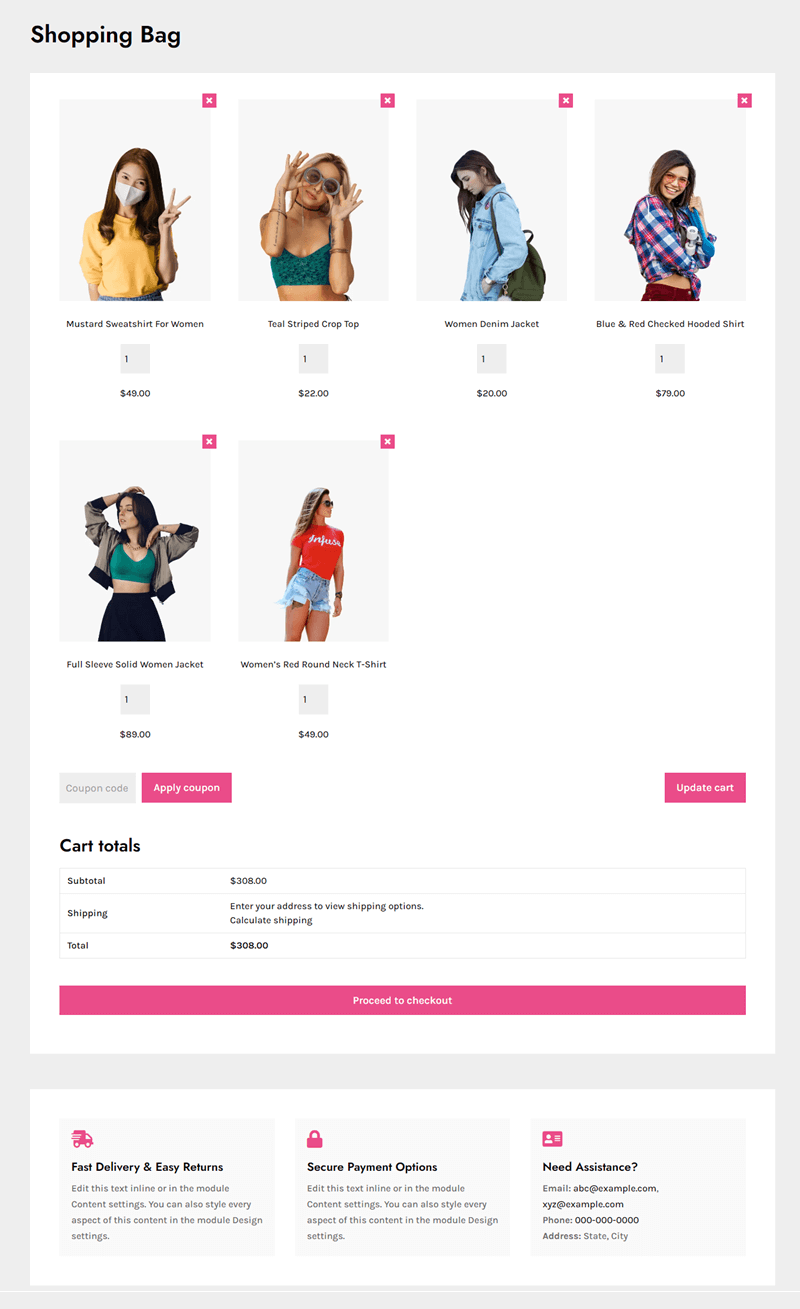 9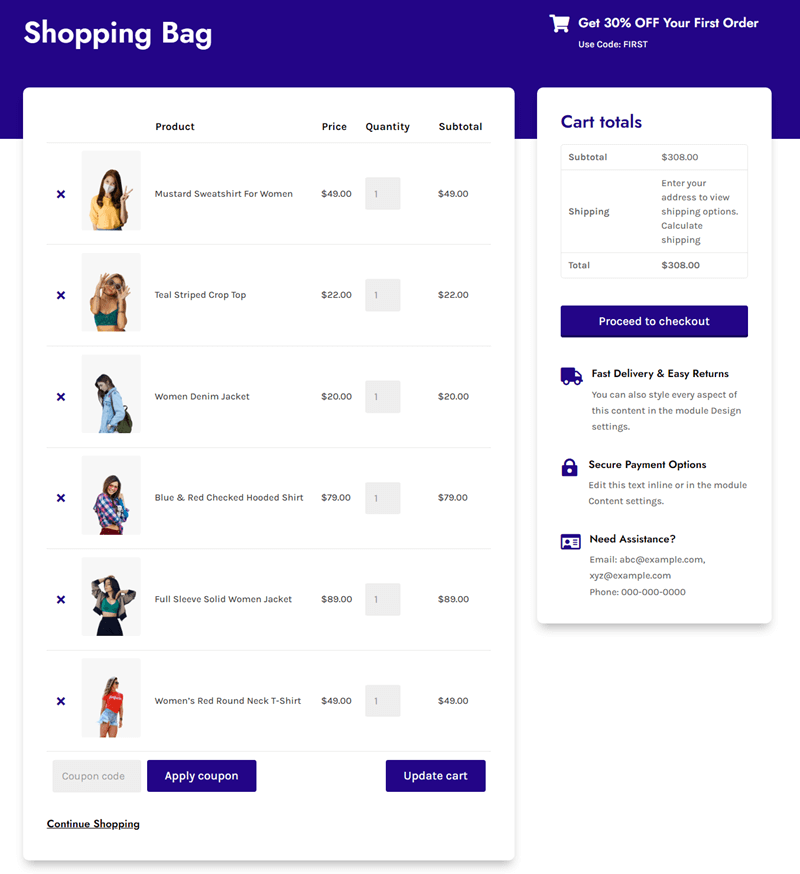 10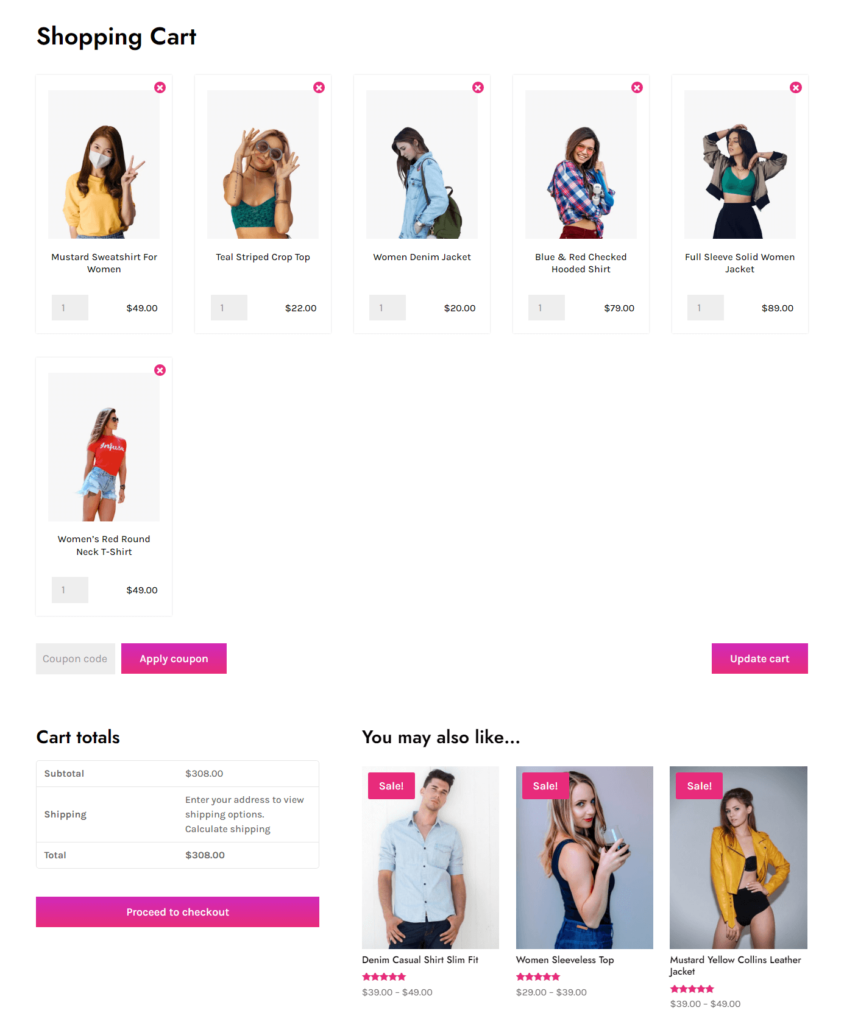 The new layouts and the existing ones offer users different capabilities. With these, you can, 
Display Custom Continue Shopping link.

Show Product Thumbnails – both simple and customized.

Highlight Related products.

Use a Single column cart.

Cart Totals as Sticky.

And more.
Other 35 Divi WooCommerce Layouts in the Pack
As discussed earlier, there are 75 layouts. Therefore, besides the above layouts, this pack has more for you to apply to your Divi store. Just continue reading to learn more about each Divi WooCommerce layout.
20 Divi WooCommerce Shop Templates —  Build an Outstanding Store Front
The easiest way to help customers explore different products of an eCommerce store is to build a storefront. Or a simplified shop page that lists all the products in an organized way. So, to enable Divi users to implement this notion on their Divi shop, this pack comes with 20 unique and elegant WooCommerce shop templates.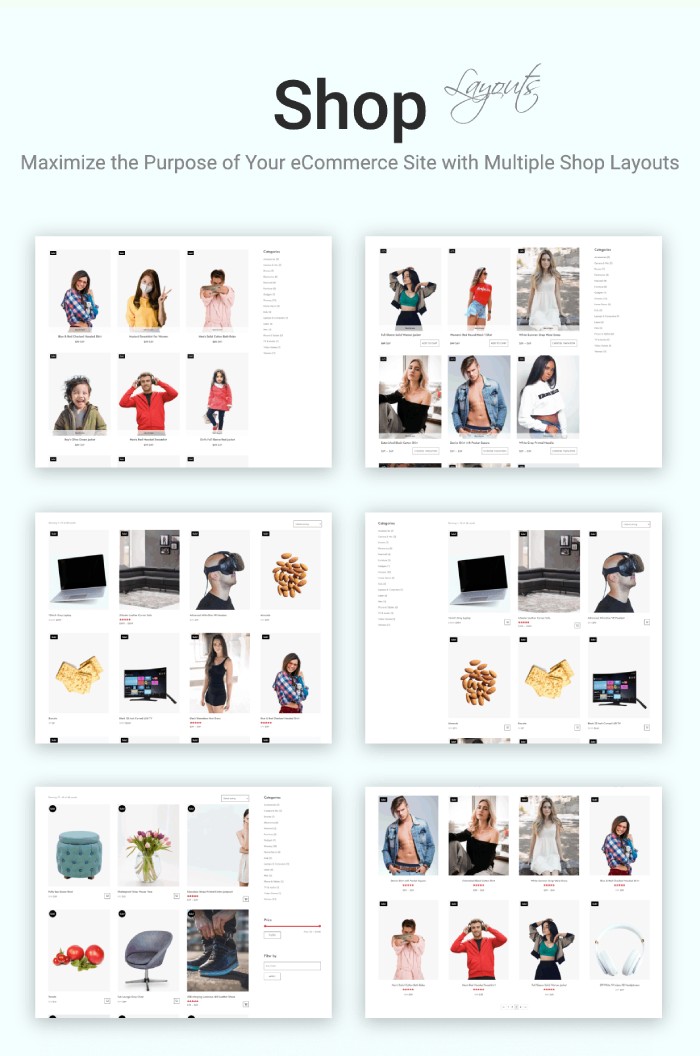 By utilizing these templates, it will be easier for you to list your products on a single page and allow users to explore them quickly. With each shop template, you'd get multiple features that would improve usability; for example, they would have, 
Sort by the filter element.

On-hover zoom effect.

Sale badge.

Star ratings.

Pagination.

Sidebar with Popular products & categories

Product info on an overlay.

And more.
10 Divi WooCommerce Sections —  Highlight Best of the Best of Your Store
The WooCommerce Sections for Divi were introduced in the previous update of this pack. These are customizable content areas for your Divi and WooCommerce store that you can use for multiple purposes. For instance, these sections allow you to highlight a sale you're about to run. You can use them to feature different catalogs, discount offers, new arrivals and more.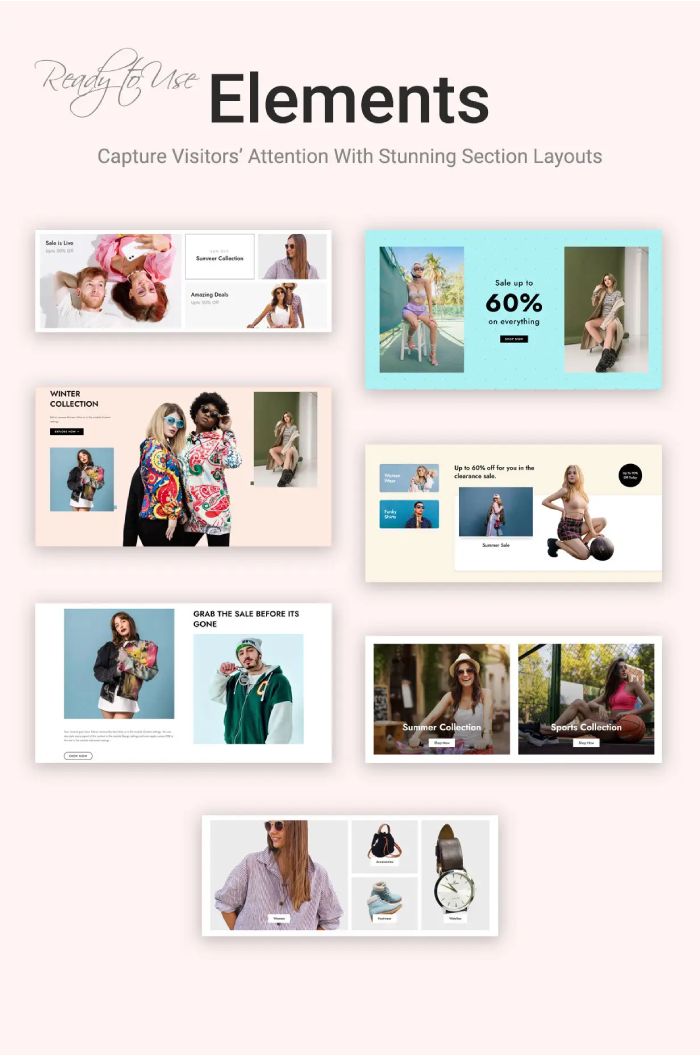 These sections are flexible, meaning you can customize them per your like. Plus, they can be used on web stores of different niches. There's no boundation to that. Currently, the pack consists of 10 WooCommerce Sections for Divi. 
5 Checkout Page Templates —  Take Full Control of the eCommerce
An eCommerce store isn't complete if it doesn't process the purchase. And to accomplish that, you need a checkout page. Therefore, keeping this necessity of online business in mind, WooCommerce Layouts for Divi comes with 5 well-designed Checkout page templates.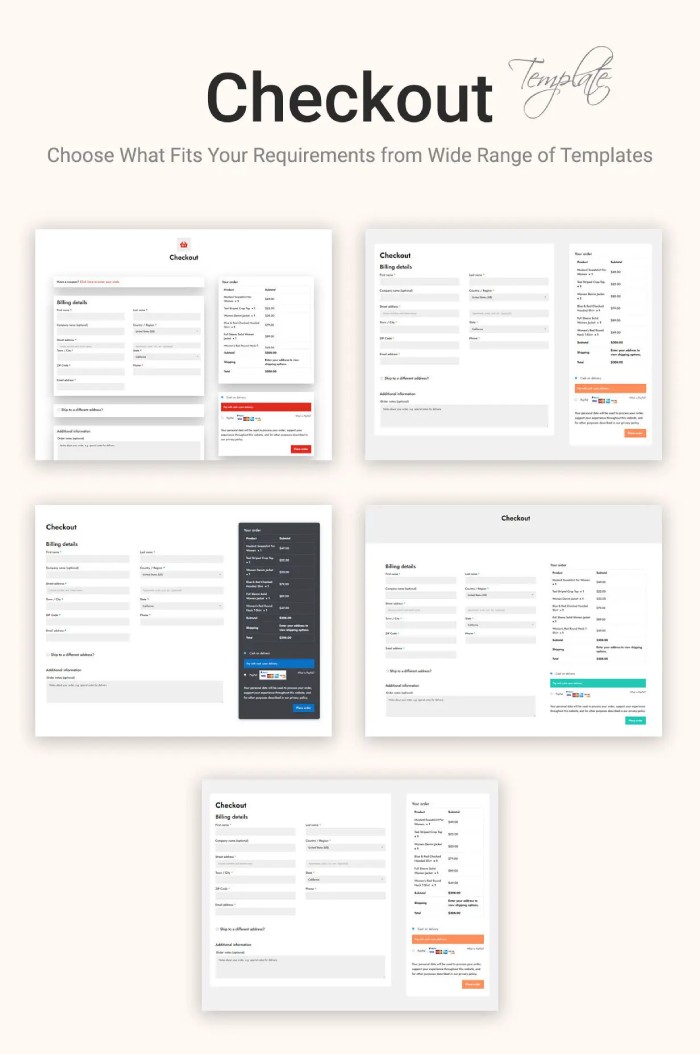 These Divi WooCommerce Layouts allow you to improve the look of your digital store altogether. From product page to checkout, you'd have an impressive look that'll keep customers hooked throughout the session. 
Additional Benefits You Get With the WooCommerce Layouts for Divi Pack
The design, flexibility to customize, and ease of use are one thing. It allows customers to think about the product. However, what makes their mind finally reach the purchase decision from awareness and consideration are the additional benefits. Therefore, to provide more usefulness to the users, the pack offers the following so you can get the most out of your Divi eCommerce store. 
Regular Updates

– With frequent updates, you'll get new layouts and improvements to the existing ones. Thus, keeping your digital store modern forever.

Quality Support

– No matter what your queries are, you can always reach out to the support team to get them resolved.

Money-back Guarantee

– If you get the pack from Divi Marketplace, you can try the product risk-free for 30 days.
With these additional benefits, it'll be easier for you to try and use the pack to its full potential. 
Wrapping Up
At $19, you're getting 75 modern Divi WooCommerce Layouts. It's a cost-effective investment. Plus, you'd have support, updates and flexibility to use them however you like. So, going with these layouts will help you improve your Divi WooCommerce store in no time. Further, using the functions of Divi Builder, you can customize them according to your requirements. 
Thus, WooCommerce Layouts for Divi is what you need to enhance the overall look and feel of your store. These layouts are responsive, purely based on Divi and WooCommerce, so that you won't have any technical issues.