Are you looking for cool Divi headers or simple ones for easy navigation? Or are you looking for a header builder kit to allow you to add Divi headers with different functionalities? If your answer to any of the above questions is Yes, then guess what? You've opened the right page.
Because in this post, we'll discuss the fantastic kit, or you can say pack, that allows you to add Divi headers of different kinds. You get a total of 130 header templates. So, for different pages, websites, or projects, you've choices for easy navigation.
Or perhaps for creating landings that might need a different header than your default one.
Overall, you get different types of headers that can complete a website of any kind. And recently, it received a new update that brings new templates. So, we'll look at them as well. Therefore, without any delay, let's head over to our Header Layouts for Divi pack.
Header Layouts for Divi (A Brief Overview)
If you're unfamiliar with Header Layouts for Divi, let us share a brief. It's a premium Divi header layouts bundle with a total of 130 templates. Each header layout is rich in design and customizable. You can use them for websites of any domain however you like. They're designed keeping user-friendliness in mind. Therefore, you won't find any trouble while utilizing them.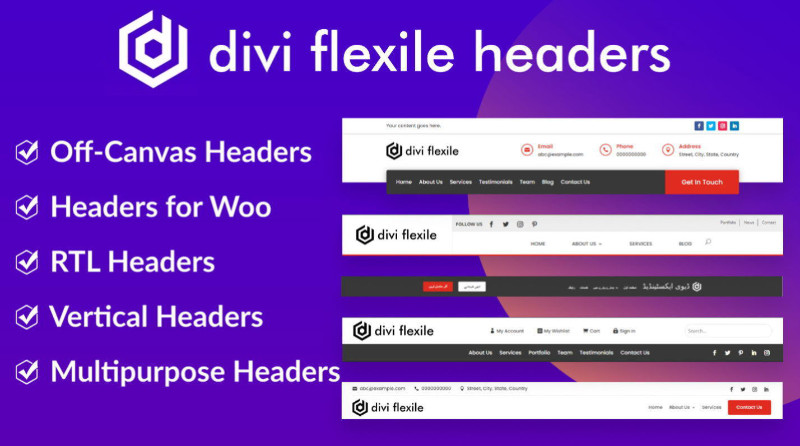 If you need simplified yet modern navigation for your website, then the Divi header layouts of this pack won't disappoint. They're easy to import, easy to customize and cause no speed issues to your website.
Everything will be smooth and delicate, just like riding a bike on a new road. The best part about Header Layouts for Divi is that it offers options. There are over ten different types of header layouts you can find. And all are designed with flexibility, ease of use and modern trends.
The different header types you can find are,
Headers for WooCommerce
Headers with Call To Action button
RTL headers
Headers with a search bar
Off-canvas and slide-in headers
Headers with vertical and rotated menus
Header with divider
Thin bar/compact headers
Headers with menu icons
Headers with social media links
Animated headers
Slide headers with background image
As you can see, there are lots of possibilities. With these in mind, let's look at the new header layouts of this pack.
A Quick Look at the New Layouts
In the current update, the layouts pack is updated with 20 more header layouts bringing the number to 130. These new layouts include,
Horizontal Full Cover Slide Menu + Search Bar + CTA.
Search Bar + Menu Items + CTA.
Vertical Slide In Menu + Menu Icons + Dual CTAs
Secondary Bar + Menu Items + Wishlist, Cart and Account Icons
And there's more combinations you can find on these new layouts. Let's have a quick look at them.
111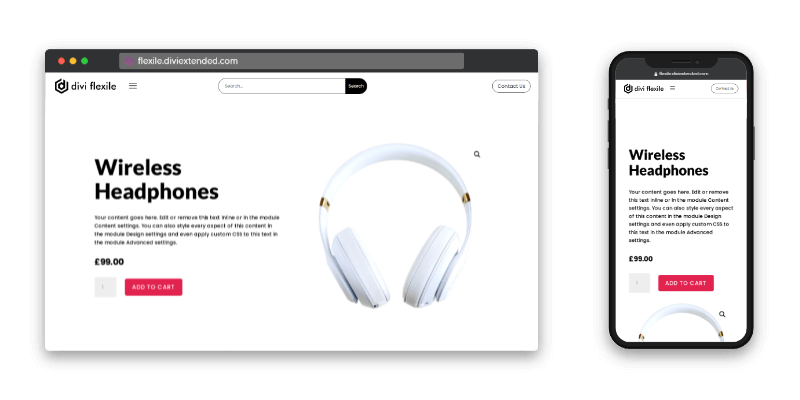 112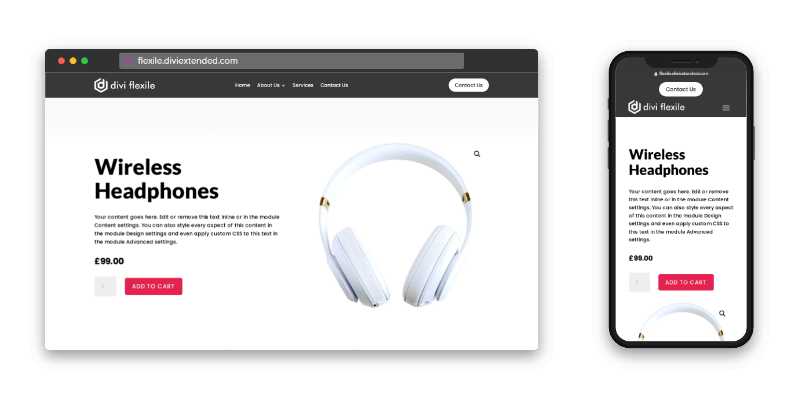 113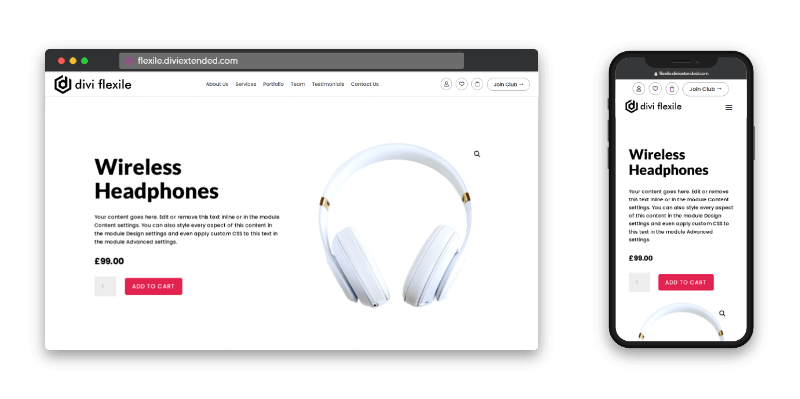 114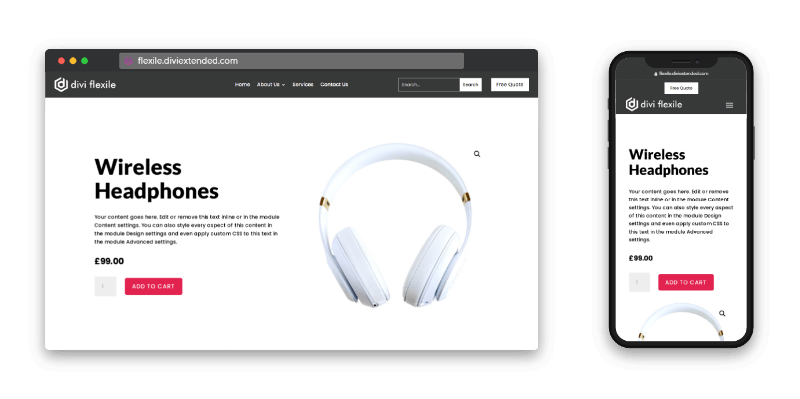 115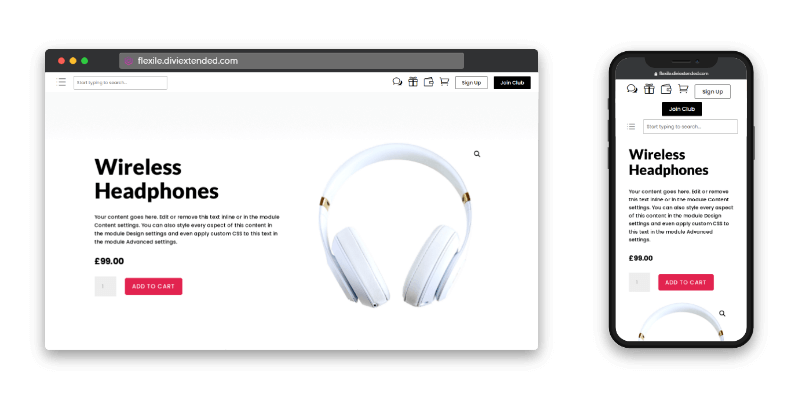 116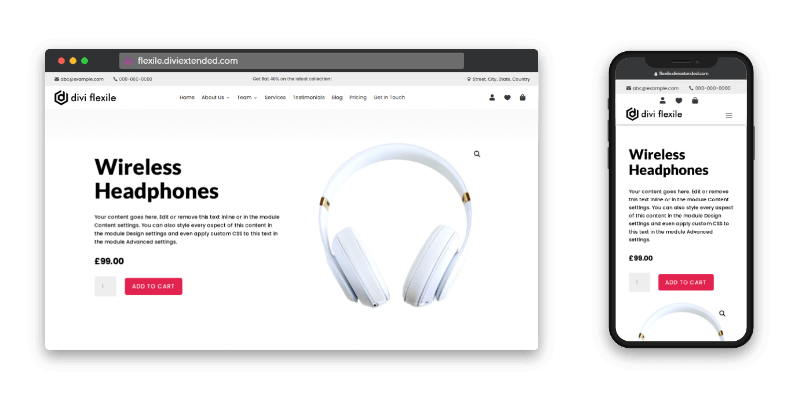 117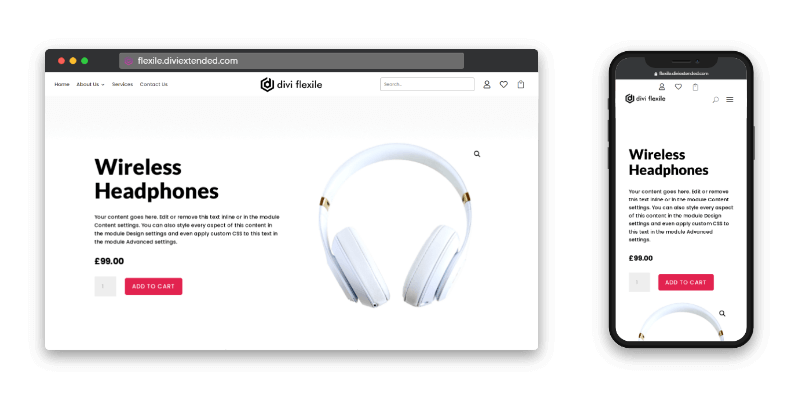 118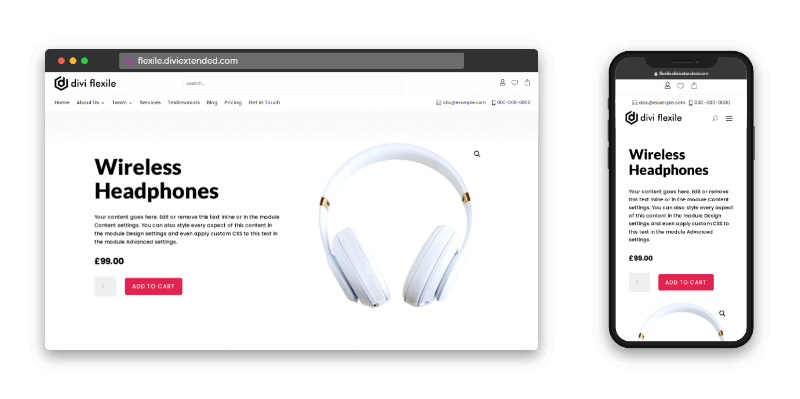 119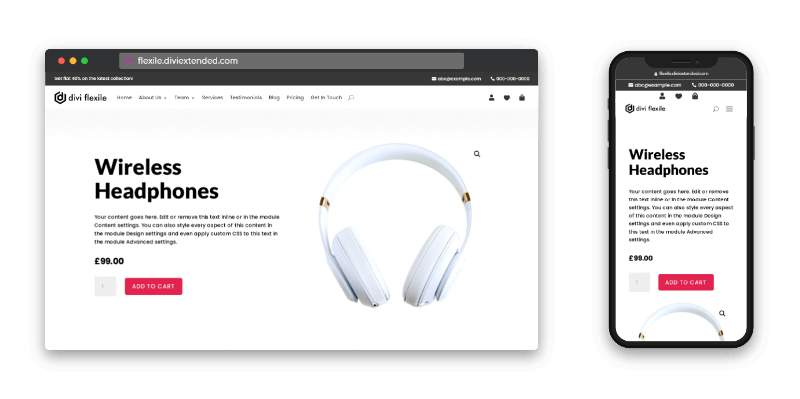 120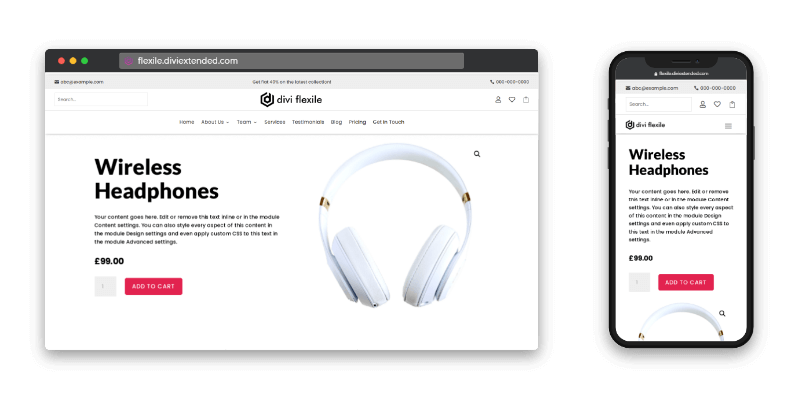 121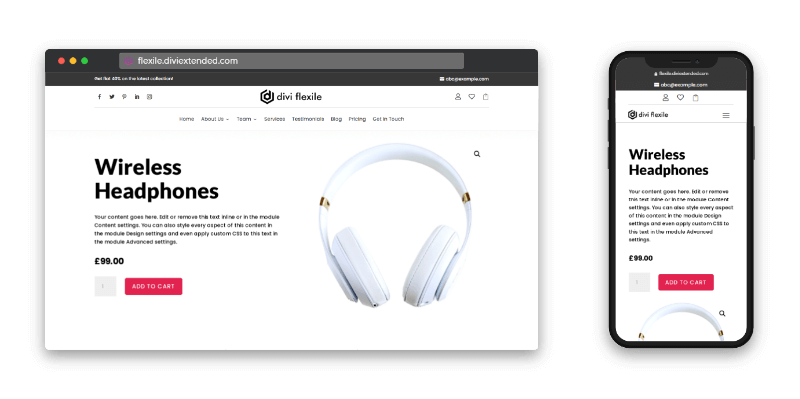 122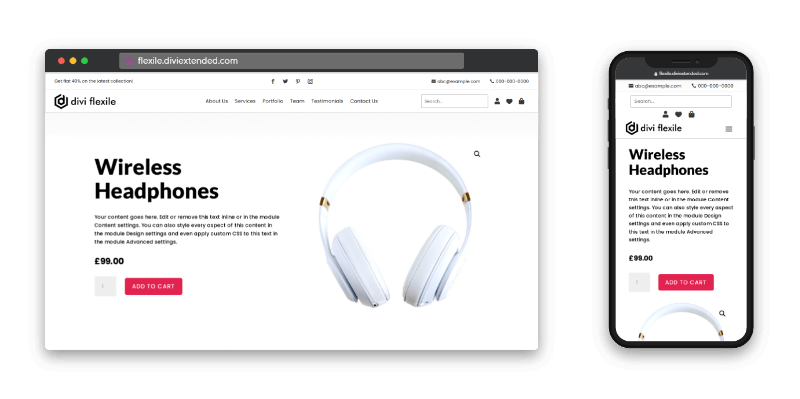 123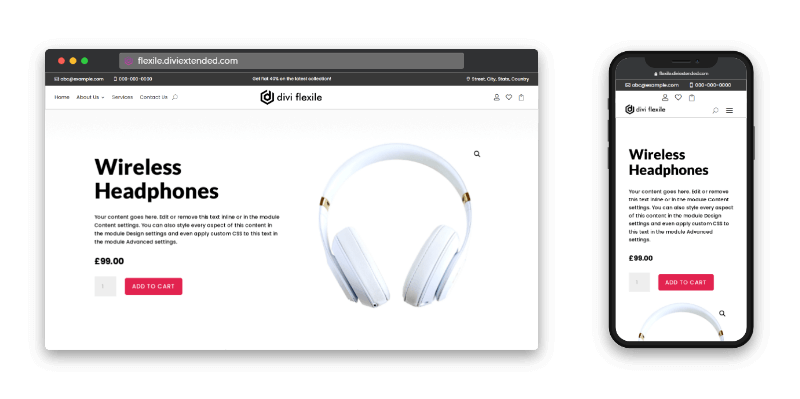 124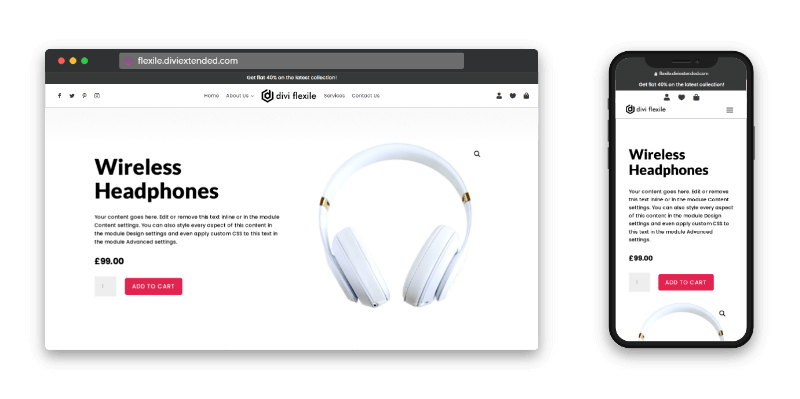 125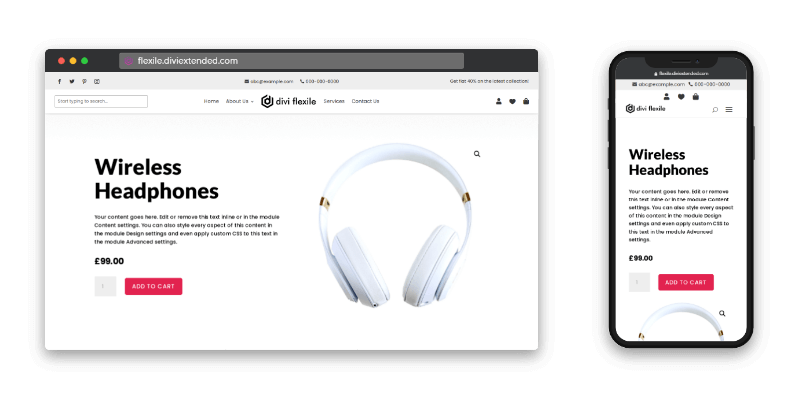 126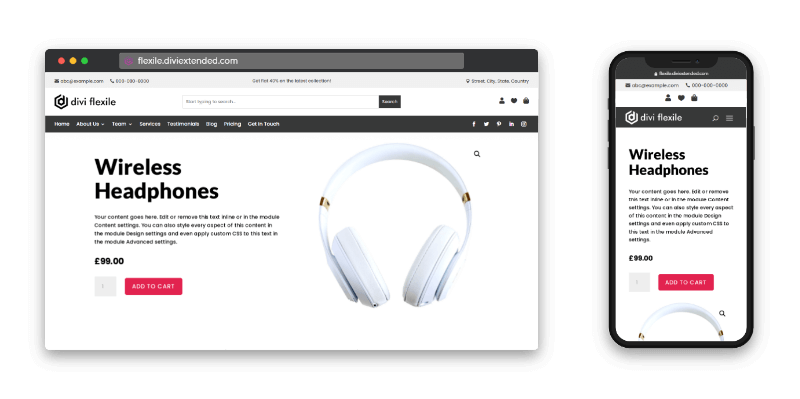 127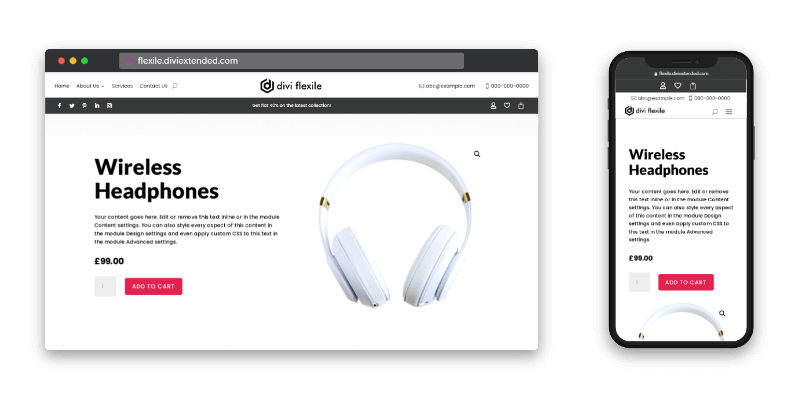 128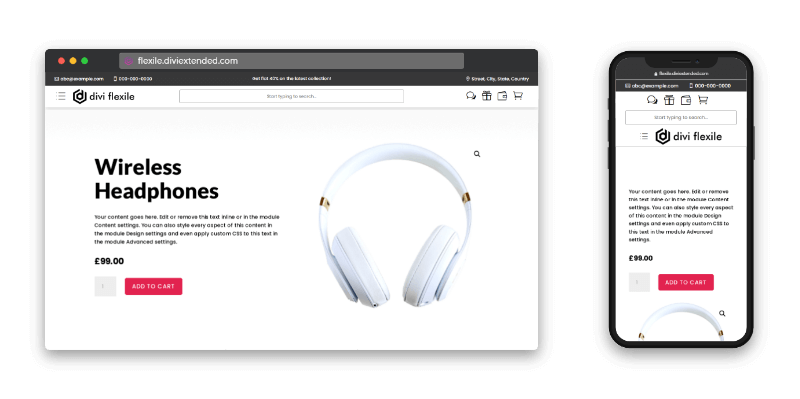 129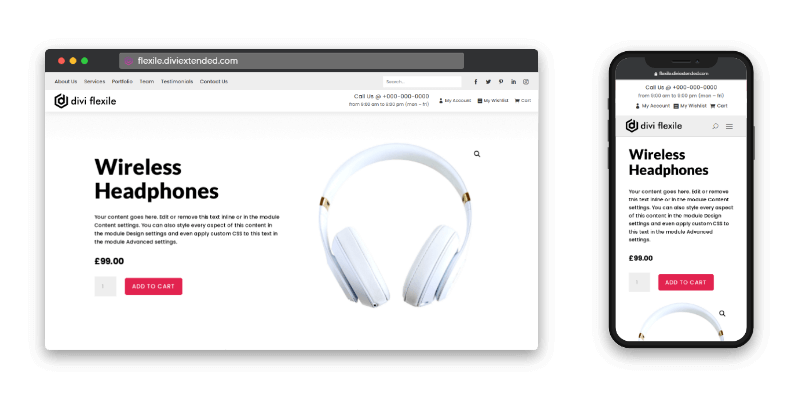 130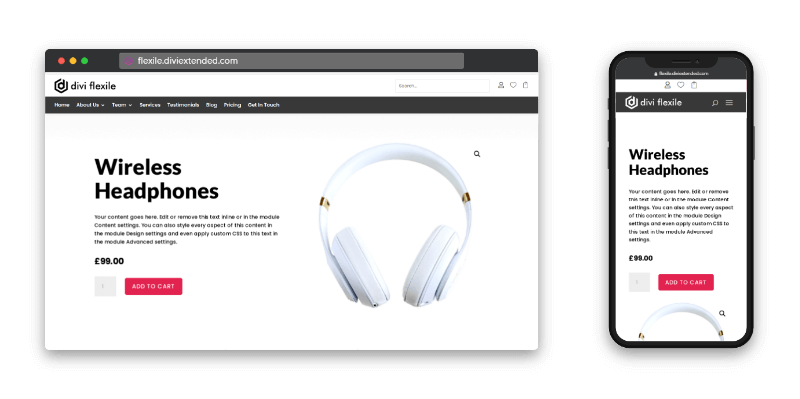 A Quick Look at Divi Header Layouts of Different Kinds
The previous update, like the recent one, added new layouts to the bundle. And those new layouts had,
New styles.
New elements such as offer's secondary menu, CTAs and Search option.
Improved visibility.
And suits websites of all kinds.
Here's a quick look at header layouts of different kinds.
Header for WooCommerce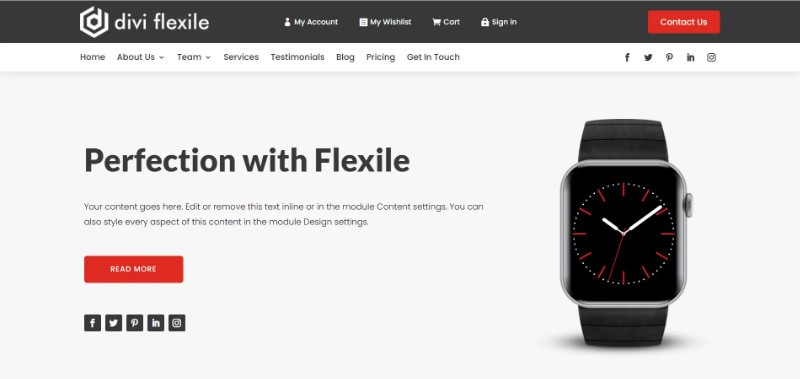 Header With Contact Details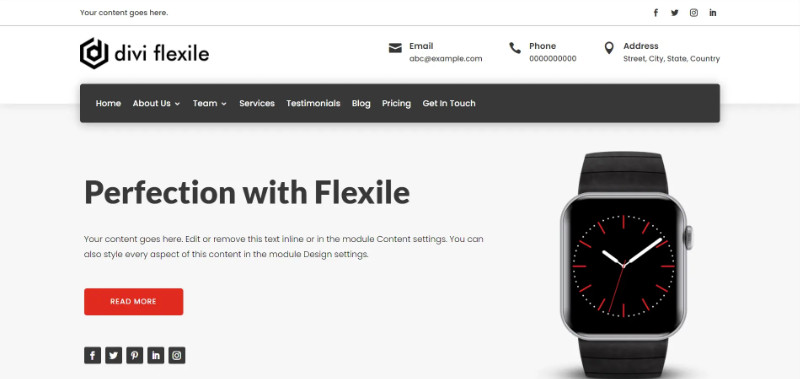 Search Bar Header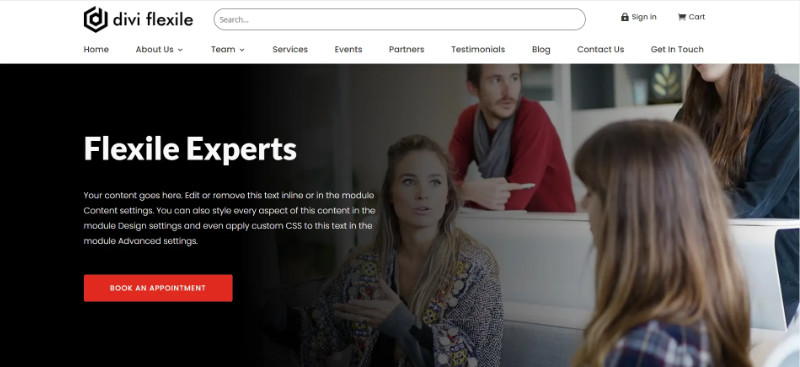 Off-Canvas and Slide-In Header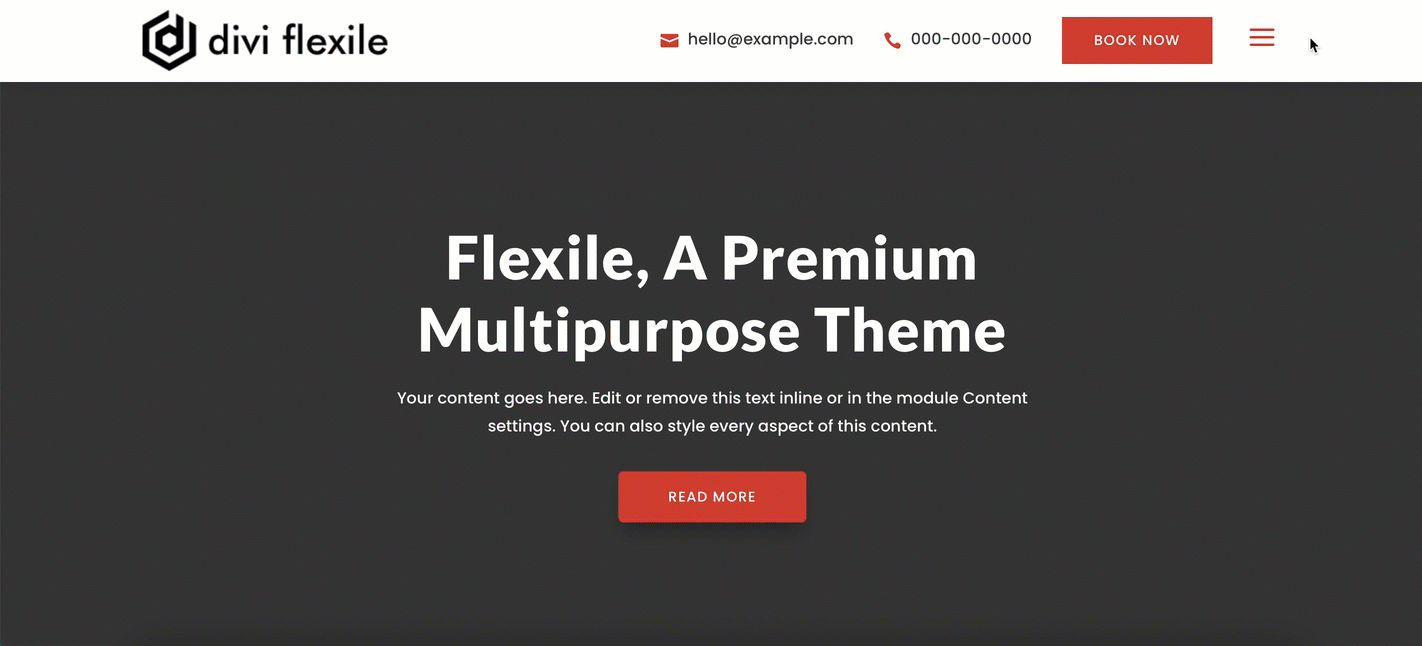 Headers With Vertical and Rotated Menus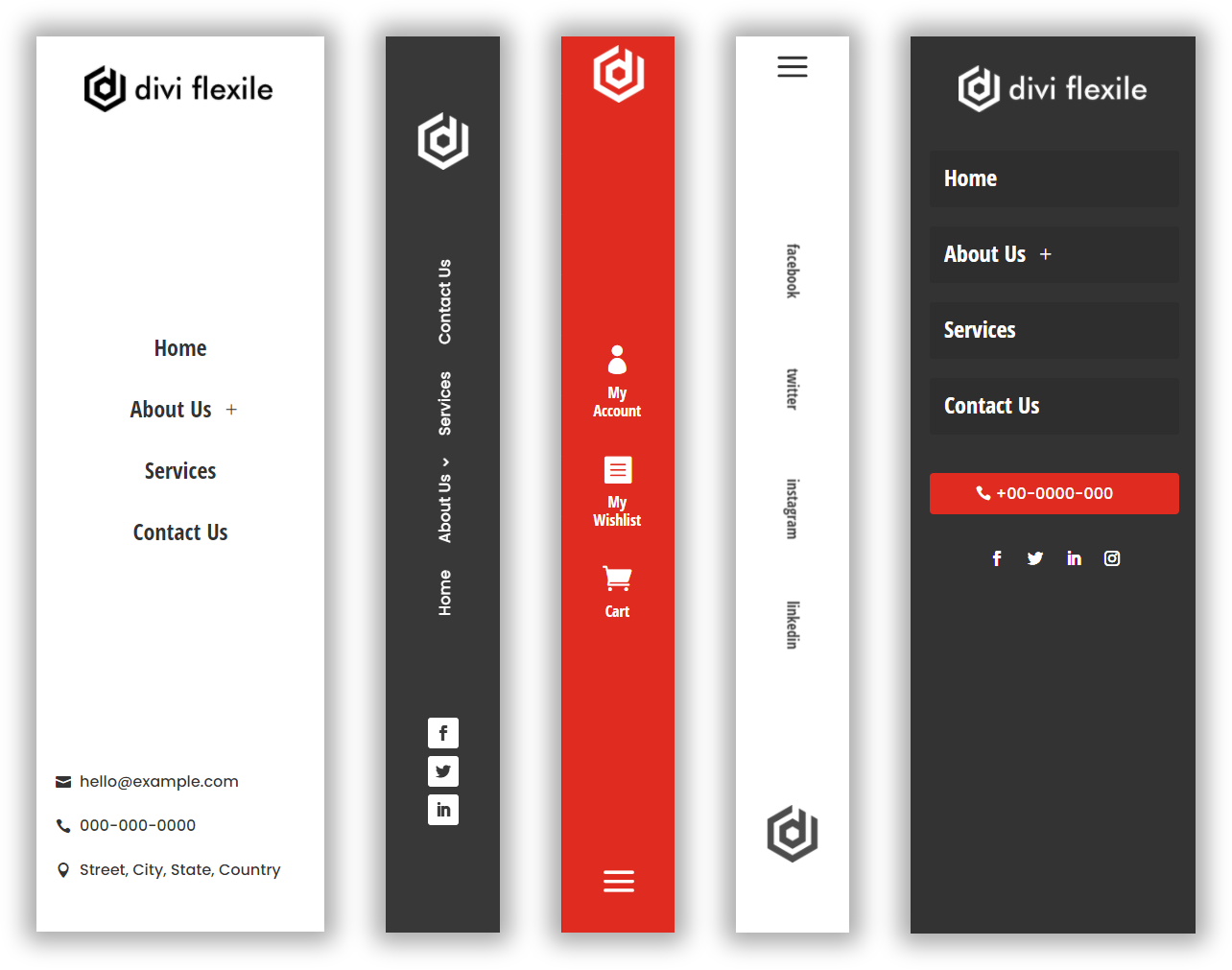 RTL Header for Divi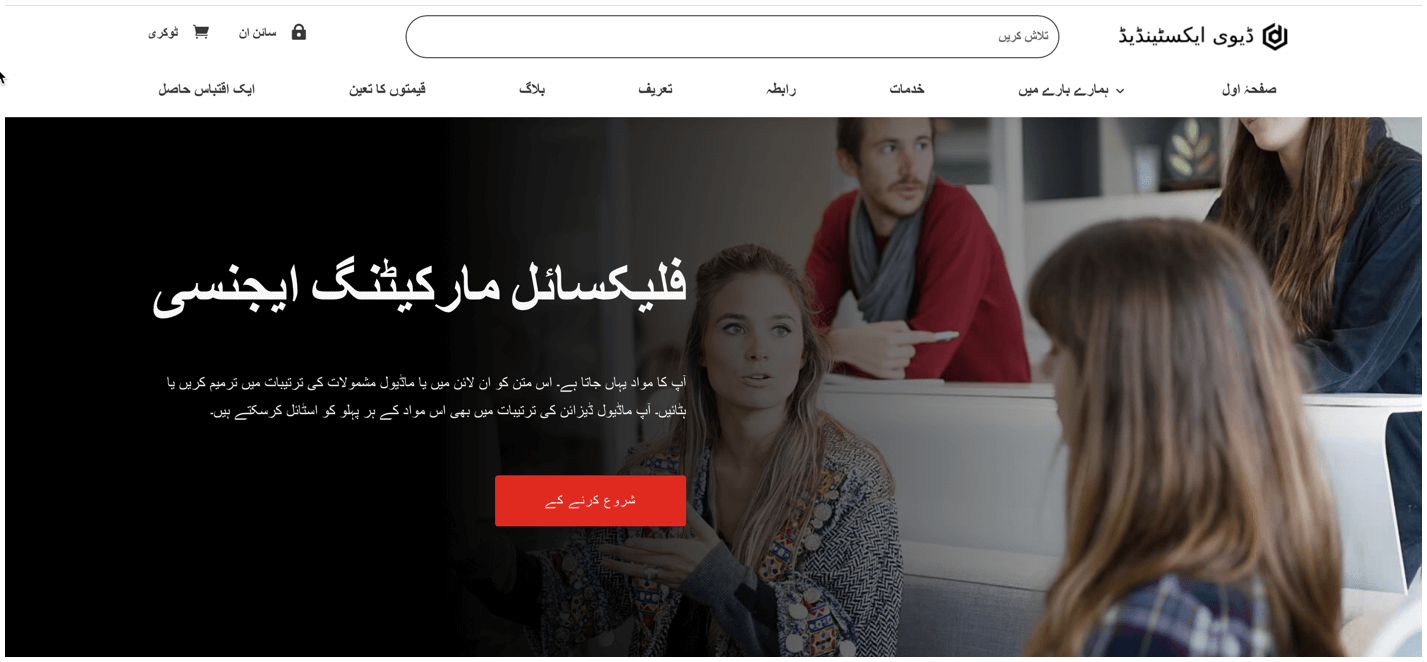 How to Use Divi Header Layouts of This Pack?
Using layouts of this Divi header bundle is super-easy, just like you use other layouts of the Divi theme. If you've got the pack, then follow the below steps.
#Step 1: Download and Extract the Layout
First, download the pack either from Divi Extended or Elegant Themes. If you download it from Divi Extended, you get the following file:
Divi-flexile-headers-x.x.zip
Extract it further to get the following files:
divi-flexile-headers.zip
supplementary-files.zip
The divi-flexible-headers.zip includes the file that contains all the header layouts in one. And the supplementary-files.zip provides you with separate header layouts if you want to import specific layouts.

Once extracted, move on to the next step.
#Step 2: Upload/Import the Layout
Go to Divi Library by accessing Divi → Divi Library.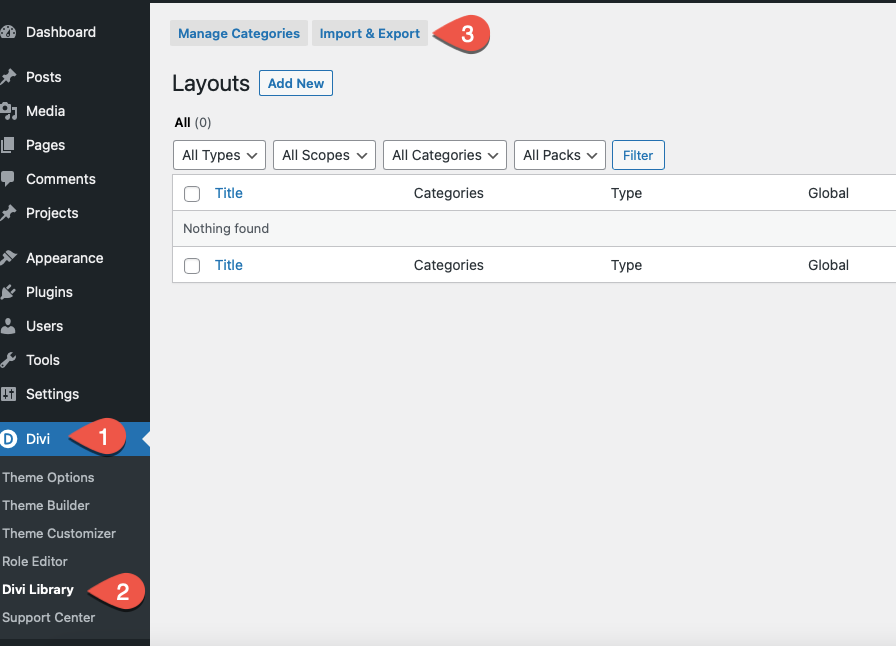 Then, click on the Import & Export button.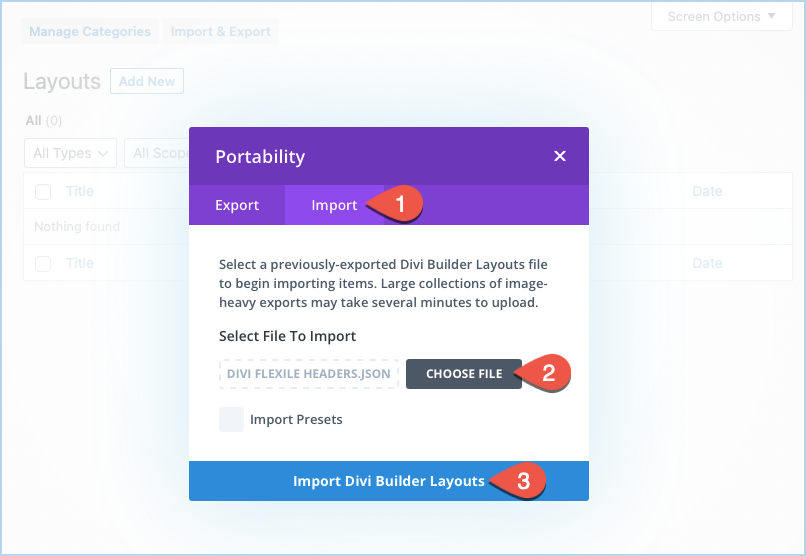 A modal will appear in it, choose Import and then click on Choose File. Browse the extracted JSON file on your system. Ensure you upload the correct file type. To import all layouts at once, use the file extracted from divi-flexible-headers.zip. And to import specific layouts, use the files extracted from supplementary-files.zip.
Once done uploading, click Import Divi Builder Layouts.
#Step 3: Use Header Through Theme Builder
Once the header layouts are uploaded, go to Theme Builder.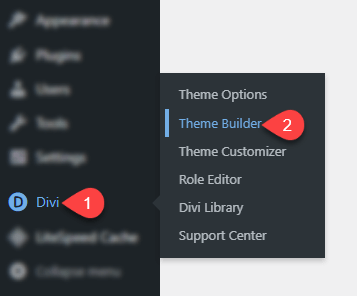 Here, click on the Add Global Header → Add From Library.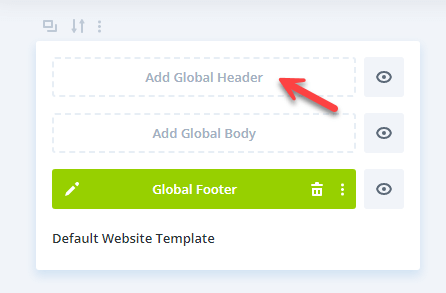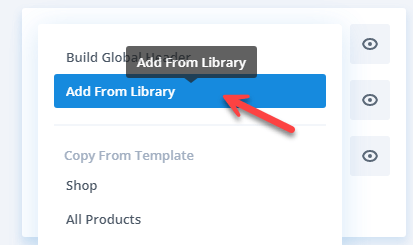 Then, select Your Saved Layouts, and from there, choose Divi Flexile Header in the categories.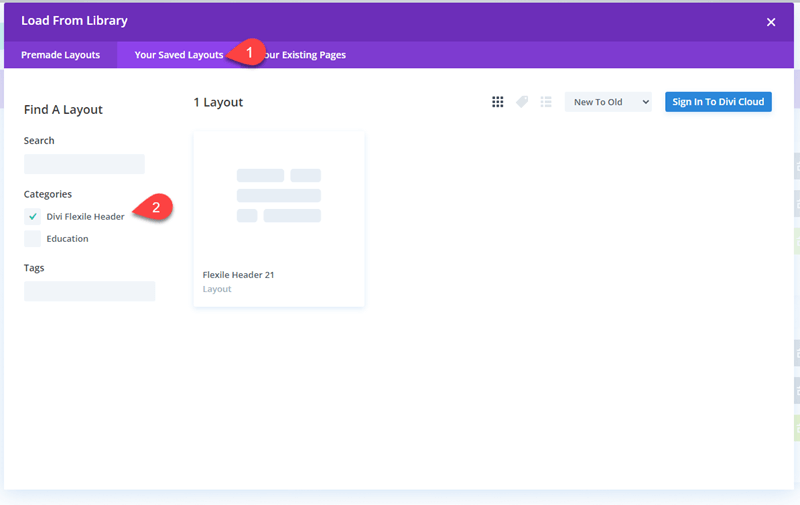 Once you select the category, all your imported Divi header layouts will appear. Select the header layout you want to use. Then, click Save and Save Changes in the Theme Builder.
That's it; you've successfully imported and used the layouts of Header Layouts for Divi pack.
Layouts + Benefits
This Divi headers pack is useful to anyone, whether you're a freelance designer, agency or even an individual. With different header templates, you'll have choices to create uniqueness on your website. For instance, you could have different products' categories with different headers. Or, you might use them for landing pages of different events such as Black Friday sales, product announcements, affiliates and more.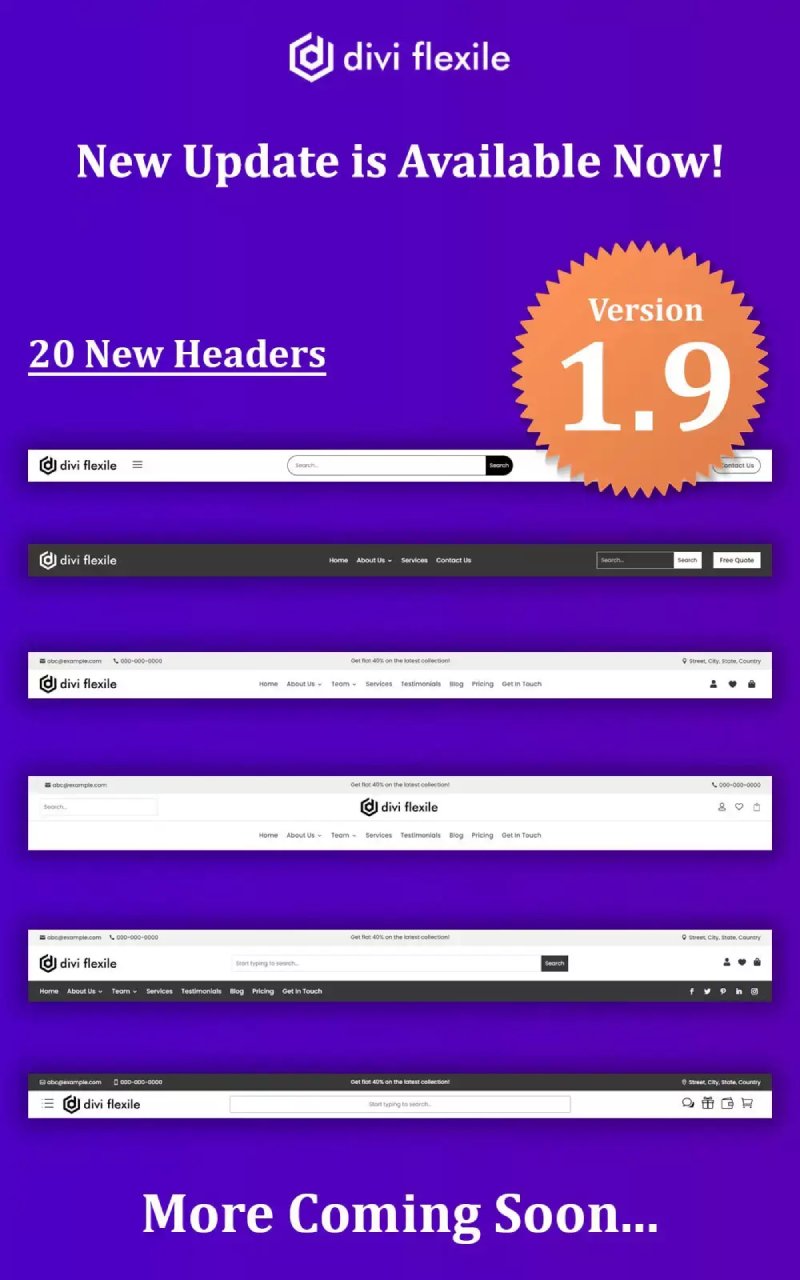 130 Divi header templates bring so many possibilities that you won't run out of design ideas. Whenever you'd need something different, this header builder kit will be at your service. In addition, you get more benefits that allow you to utilize this pack to the fullest. And those benefits are as follows,
Regular Updates
When it says "Regular Updates," what are you expecting from it?
Is it improvements to the previous layouts or new layouts for your design work? To make it easier for you, let's break the news to you: With regular updates, you get both. The Header Layouts for Divi provides you with new layouts in each update, so you'd have more possibilities. Plus, you can keep your website and its different areas using different headers always in sync with the latest trends.
Nothing outdated and nothing boring.
Quality Layouts at Inexpensive Price
If you're wondering that 130 Divi header templates will cost you a handful of amount, then you should pause that thought. This ultimate Divi header layouts pack is inexpensive. And only costs $19 with Lifetime Updates and a 30-Day Money-back guarantee.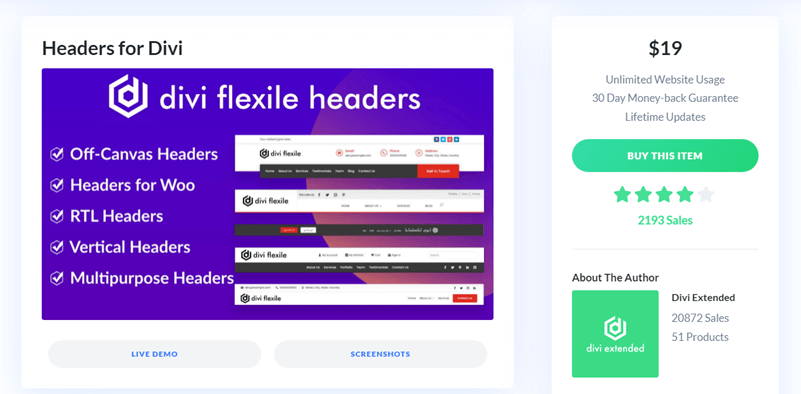 Note: the 30-day money-back guarantee is only available when you get the product from the Elegant Themes Marketplace.
At this price, you're getting a deal of a lifetime—many possibilities for now and in the future. You can use them easily, customize them easily and export them easily if you like. Overall, an amazing Divi header layouts pack worth investing your time and money in.
Top-notch Support With Easy to Read Documentation
With Header Layouts for Divi, you already get a 30-day money-back guarantee. If you don't like what it has to offer, you can ask for a refund without any hesitation. However, before going for the rebate, you should try the support.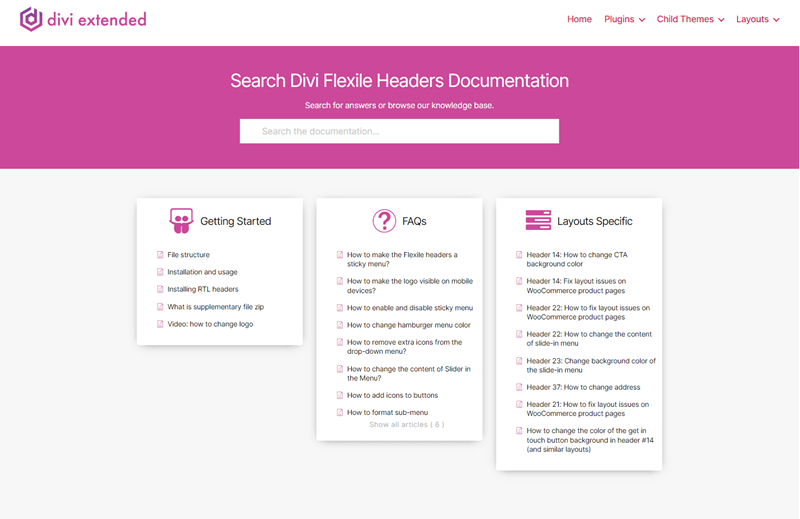 Divi Extended offers top-notch support to its customers. So, regardless of your concern, you should reach out to them, and they'll do their best to resolve your issue.
Furthermore, they've got simplified user documentation. So if you think you can work it out on your own, head to the documentation page. There, you'll find step-by-step installation docs, how to use them and more to help you get the best of the product.
With support and user documentation, you're in the hands of a good company which has been featured on Elegant Themes multiple times.
Want to know more about Divi Extended? Hit the play button above.
Summing Up
If you're behind quality and ease of use, then Header Layouts for Divi is the perfect option. Not only do you get quality but also 130 templates. Plus, a lifetime of updates. It means more layouts on the way.
These layouts are suitable for websites of any kind. Furthermore, you get different types of layouts. So, if you need uniqueness, you're not out of options. Thus, get these layouts today and turn your website's header into easy navigation with style and quality. Try them today, and let us know what your experience was.