Is your heart racing with excitement? Because ours! WordCamp Bengaluru 2023 will happen soon, and we will be there to make the most out of this special event. It's an excellent opportunity to meet WordPress enthusiasts, developers, designers, bloggers, and all the most amazing people who love WordPress as a platform to bring ideas to life.
If you're one of those WordPress rooters, then come and see what this first-ever Bengaluru WordCamp has to offer. We're optimistic you'll take more than you can anticipate.
Let's have a mind-boggling experience together!
20 Years in Making the Web Beautiful
In May 2023, WordPress celebrated its 20th birthday 🥳 What a stunning 20 years of sail in the ocean of the internet. More than 810 million websites are powered. Out of the top 1 million websites worldwide, WordPress is used by roughly 33.72% of them. Many people call WordPress their first choice to build an online platform that one can use to blog, sell and show their skills to the world.

And compared to other content management systems, you don't have to pay for all of these. WordPress is free and will be forever.
Now, what other awesomeness can you expect?
It's not just a platform but rather a feeling, a trust, and a way to express one's dreams and ideas in the most splendid way.
WordPress has given people hope to achieve more and created a ripple of positiveness. This same positivity you can experience in the upcoming WordCamp Bengaluru 2023 no WordPress lover should miss.
Let's see what you can expect there.
First-Ever WordCamp Event Here in the Heart of the Silicon Valley of India, Bengaluru
It's not far, we got so excited and got busy packing, forgetting the fact that we have to post about it. But there's still time; therefore, here we are, telling all WordPress enthusiasts that on 29th July 2023, WordCamp is coming to Bengaluru, the heart of the Silicon Valley of India.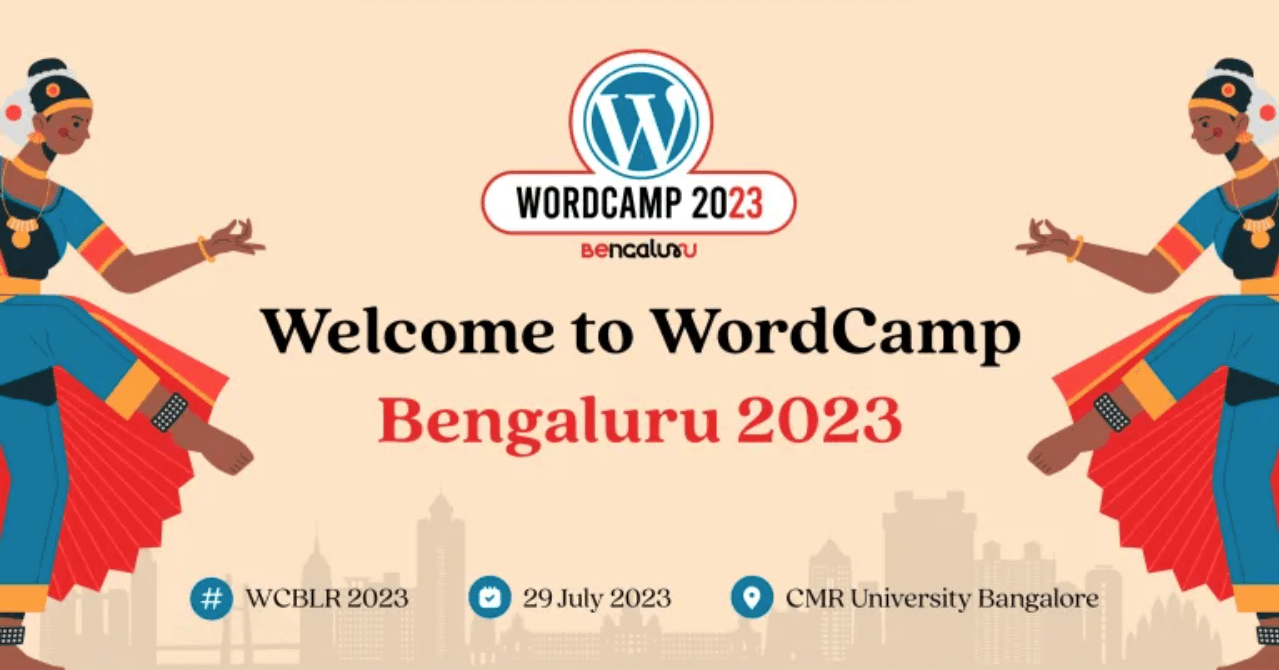 Isn't it amazing? Yes, it totally is.
In this special gathering, meet, chat and learn from like-minded people that can help you uncover some great potentials of WordPress.
Or, if you know something, you can do the same because it's all about sharing and caring.
During this one-day event, you'll meet WordPress enthusiasts who can help you learn about,
How to nurture cold leads.
How to build your first website with WordPress.
The power of micro-actions.
How to improve the Core Web Vitals.
And much more.
By visiting the event, you can explore other potential sides of WordPress. Or people who can help you level up your WordPress knowledge. There will be a lot of speakers who'll talk about a different bunch of things that can make your visit worthwhile.
It's a total value for money or "Haṇakke takka bele-event" if you love to talk in Kannada.
Where and How One Should Visit the WordCamp Bengaluru 2023?
This year's WordCamp Bengaluru 2023 event will happen at the Engineering Block, CMR University (Lakeside Campus).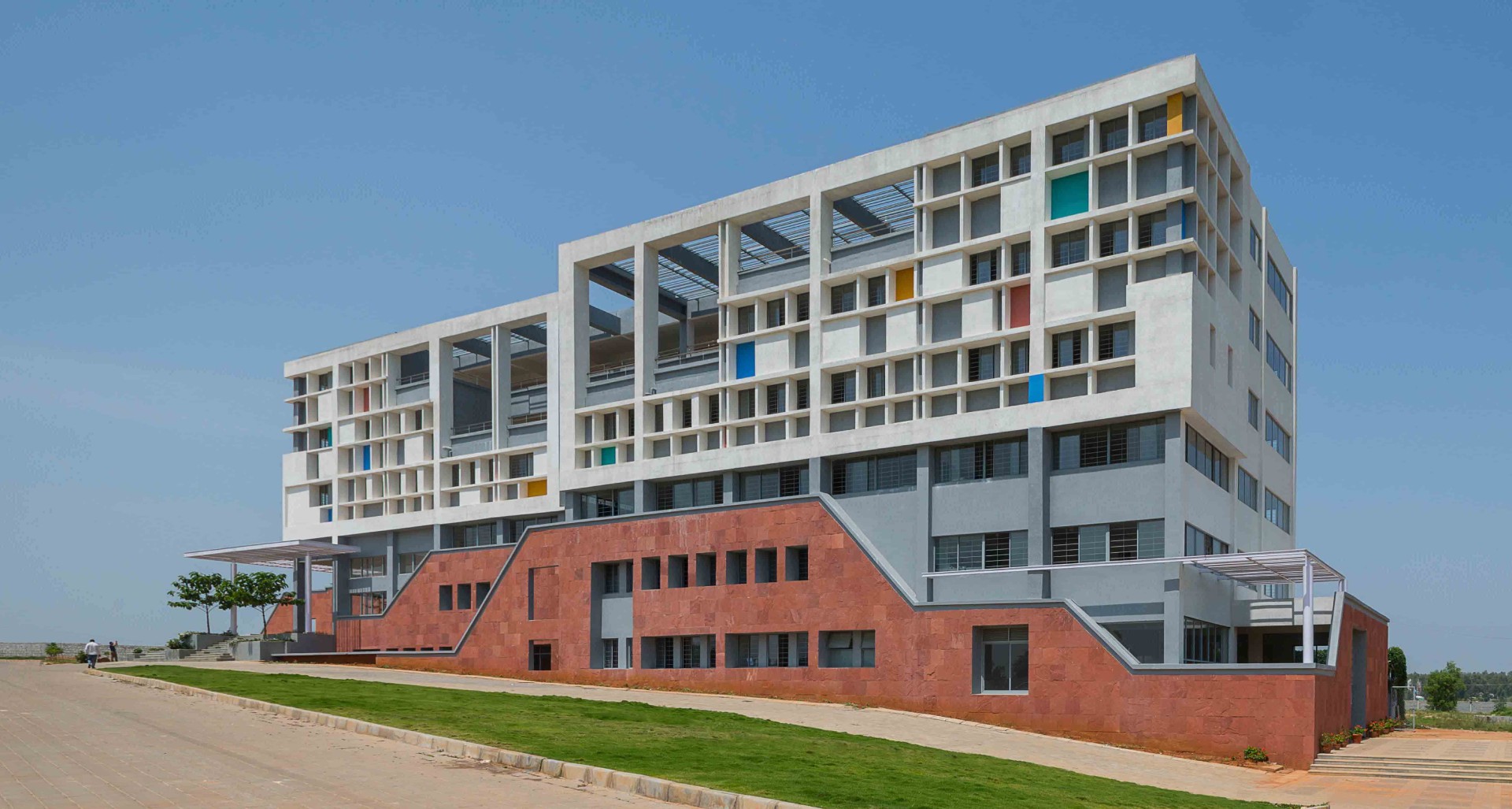 If you're coming from outside India, book your tickets to the Kempegowda International Airport of Bengaluru, which is just 14.2 km away from the venue.
For those who're referring to travel from the Indian Railways, then the venue is 11 km away from Yelahanka Junction and 21 km away from Sir M. Visvesvaraya Terminal (SMVT). Also, the campus has enough space, so if you're bringing your own vehicle, worry about nothing.
An Amazing Occasion to Get to Know People from Elicus
At Elicus, we've got a vibrant culture that fosters diversity of all kinds. We believe in skills, talent and how one manages to use them to build a masterpiece for the WordPress community. Something that would help create the web beautiful, easy and cost-effective.
We have been doing it for over 10 years and would love to continue many 10s as well.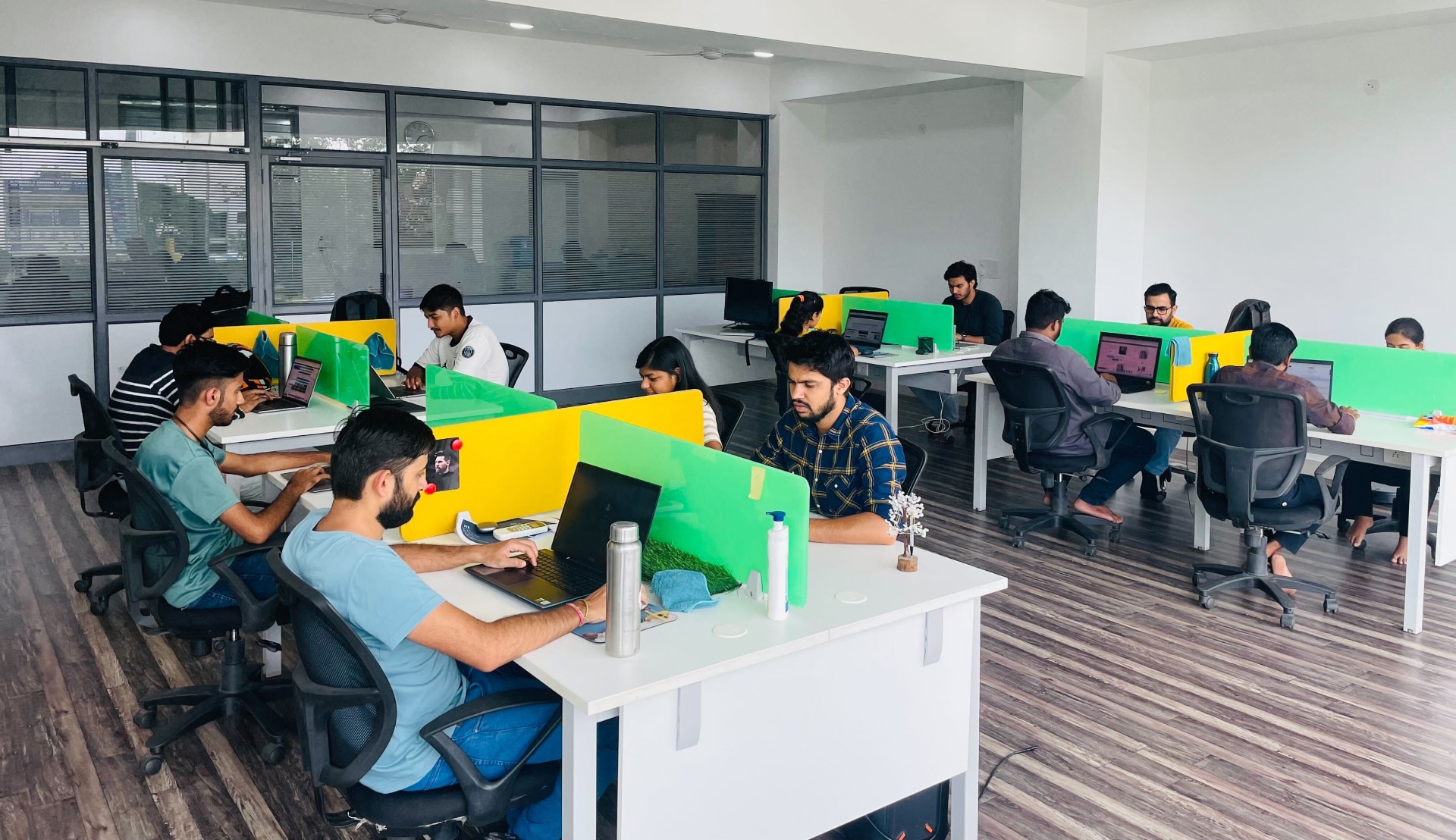 With this vision or ideology, we are going to the first-ever Bengaluru WordCamp, and for that, we have selected 3 of our team's best people. You can say WordPress Wizards 🧙‍♂️ who know how to find, build and deliver amazing WordPress solutions to the world.
Our team is more than happy that you'd get to meet and talk with these wonderful WordPress personalities from Elicus.
Lokesh – Who Explores the World of WordPress to Find Great Ideas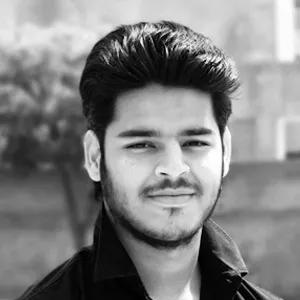 Lokesh's expertise in the WordPress domain, combined with his experience as a product manager and business developer, makes him a valuable asset when it comes to business and marketing strategies. He rejects more ideas than he accepts, so when you meet him, ensure you've got your best punchlines.
Ankur – an Expert at Turning Ideas Into Reality for a Specific Purpose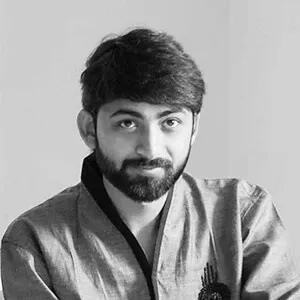 Ankur is the perfect person to give the title "Silent Coder." He codes WordPress poetry in silence and gives you a look like he hasn't slept for a week. His dedication to delivering solutions on time is unwavering.
Marshall – Who's Good at Delivering the Solutions to The Right People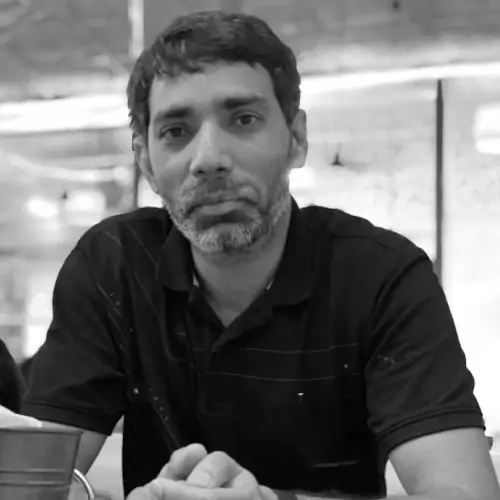 Marshall, the ever-enthusiastic motivator, would suggest trying the things you fear the most. He loves taking risks and gives people the right advice. And just like that, he loves to deliver WordPress solutions most creatively to the right people at the right time.
They might look ordinary, but when it comes to WordPress, they can do extraordinary stuff. Don't miss the chance to meet these amazing WordPress Wizards who bag amazing solutions to make your ideas a reality.
Attend, Meet, Explore and Have Fun In Bengaluru
Bengaluru isn't just about technology; rather, it's a mixture of traditionalism and modernity.
From old forts to vibrant marketplaces like Phoenix Marketcity, you can find different things that can make you feel you're part of it. After the WordCamp, if you find yourself needing to explore the world of Bengaluru, you can seek comfort in the following places.
UB City Mall
MG Road
Lalbagh
Bangalore Palace
ISKCON Temple
Ensure you do it with friends or people you meet at the WordCamp because that's how you build splendid memories.